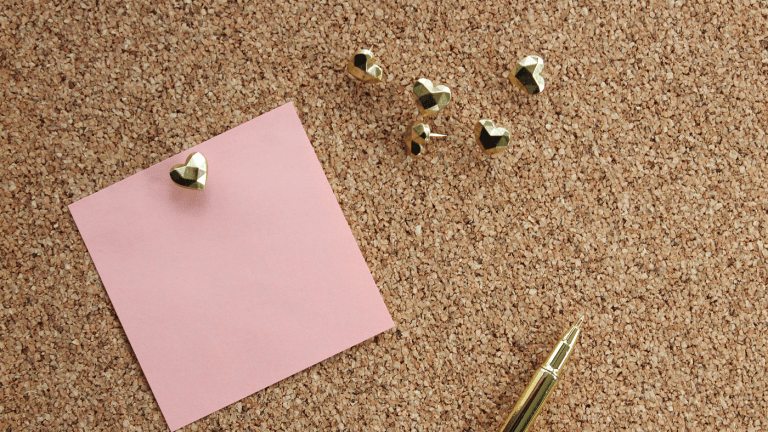 Love Notes: Ways to Spruce up your Envelopes & Letters
5 ways you can jazz up your love notes to make the recipient thrilled to open your envelopes.
Add some art to your personal notes, invitations and Valentine's. No more blah, boring envelopes. We've got 5 ways you can jazz up your envelopes to make the recipient thrilled to open your letter. Perfect for Valentine's, party invites, birthday cards and holiday greetings. The five tips are easy and perfect for crafty kids or those who are NUTS about stationery.
Related: Pen pal tips and ideas for kids
Video Tips: Ways to Spruce up your Envelopes & Letters
Momtrends' channel is all about providing fashion and style inspiration to moms. From the trendiest fashions to the coolest gear to beauty trends, we want you to feel fabulous every day.
Here's where to find everything we talk about in the video:
TIP 1: Use gel pens and a design for addressing. We like Yasutomo Extreme Gel Pens. Gel pens delivers loads of color and roll smoothly across the surface of your paper.
TIP 2: Add a sticker (even a puffy one). We like these gold hearts for Valentine's Day. We collected stickers when we were little and now we're into them again!
TIP 3: Add a printed envelop liner. We like these kits from Papersource
TIP 4: Roll on some prints with a stamp roller. Get a heart rolling stamper on Amazon. This craft is 100% user friendly and doesn't require much talent.
TIP 5: Invest in an elegant ink stamp for your return address. We Papersource for custom stamp pads
More Paper Fun from Momtrends
PIN IT!
Need more ideas on what to do with the kids? Be sure to follow our Mom tips and wisdom board here on Pinterest.
For even more Momtrends, follow us on Facebook, Twitter, Pinterest and Instagram
Momtrends was not paid for this post. This post may contain affiliate links. By clicking and shopping, you help support Momtrends and allow us to keep reporting on trends.