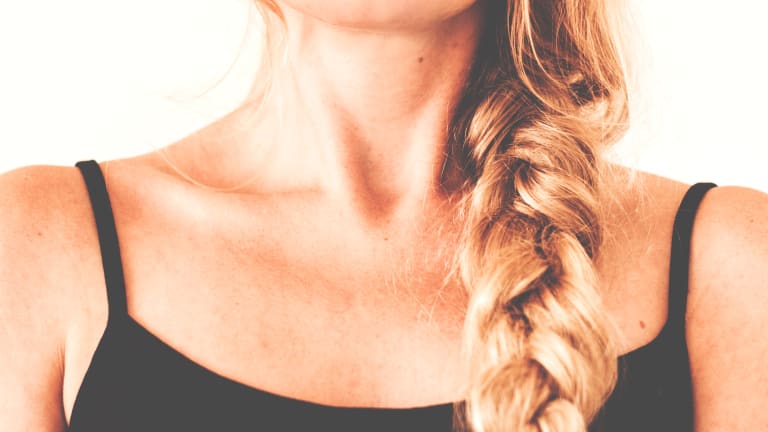 How to make the Elsa braid from Frozen
I'm sharing a quick and easy hair tutorial on how to make an Elsa braid.
We found a way to celebrate Disney Frozen while still sending the girls to school. I'm sharing a tutorial on how to make an Elsa braid. I whipped up a simple "How to make the Elsa braid" from Frozen and put it on YouTube. This tutorial is quick and easy and doesn't require a ton of skill.
How many times have your kids watched Frozen? The hit Disney movie is now out on DVD (click here) and many, many girls know all the songs and have carefully studied the girls in the movie. Months after the movie release my girls are still obsessed. 
Our braid tutorials are very popular. Long hair can be a challenge, and braids are a great way to keep long hair while letting girls be active. 
This how-to video shows you how to make the braids Elsa wears. Your daughter will look great for her next party, concert or big event.
How to make the Elsa braid from Frozen
Momtrends' channel is all about providing fashion and style inspiration to moms. From the trendiest fashions to the coolest gear to beauty trends, we want you to feel fabulous every day.
More Frozen fun from friends
Want more Disney Frozen fun? I've rounded up some ideas from friends. 
Pretend Snow Play Disney Frozen from MomEndeavors
Throw a Frozen Birthday Party from TeachMama
Frozen Inspired Christmas Wreath from DivineLifestyles 
MORE DISNEY ON MOMTRENDS
PIN IT!
Save your favorite ideas to Pinterest and be sure to follow our All Things Disney board here.
This is not a sponsored post.