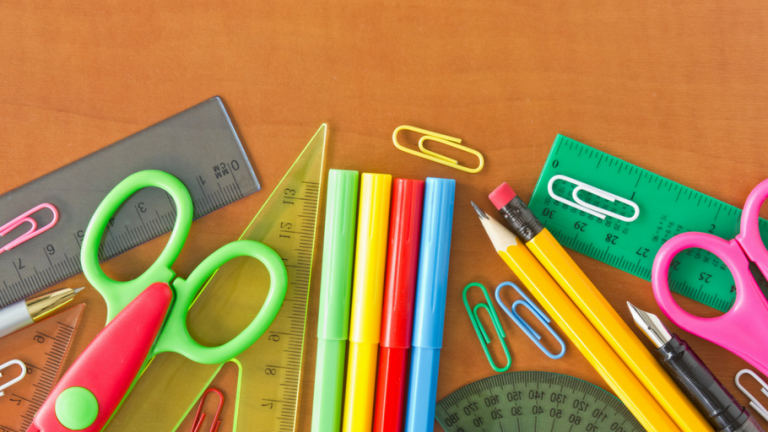 DIY Flower Garland
Easy Mother's Day Project
It's time to celebrate mom and all she does for you! Get your kids involved with this fun DIY Flower Garland craft for kids to make for Mother's Day! Grab some paint samples and get the kids to make a festive flower garland for Mother's Day (or any day!).
DIY Flower Garland Instructions
Follow along with our instruction video to make this festive flower garland just for mom.
Momtrends' channel is all about providing fashion and style inspiration to moms. From the trendiest fashions to the coolest gear to beauty trends, we want you to feel fabulous every day. Be sure to subscribe to our YouTube Channel.
DIY Garland Craft Supply List
paint chip samples
twine or string
washi tape
scissors
pen or pencil
button
Everyday crafting glue
And here's a craft tip...Head to Amazon for Washi tape. What is washi tape? It's an adhesive tape made of paper. Washi uses wood pulp. Why do we love washi tape so much for crafting? It's cheap and nowadays it's everywhere.
We made this banner in under an hour (though give yourself plenty of time if you are working with kids. The mess is minimal too since there is no paint involved.
Once the banner is complete, have it ready for Mother's Day breakfast in the kitchen or in bed. I suggest you try this Nutella breakfast recipe, it's awesome. You can also fold up the petals on this banner and mail this in a card to your mom or grandma far away. Put it in a pretty envelop and use some of our fancy methods to address cards we suggest here.
Let us know if you try this craft. We'd love to hear from you.
Need more Mother's Day gifting inspiration? Check out these gifts that involved chocolate.
This is not a sponsored post.