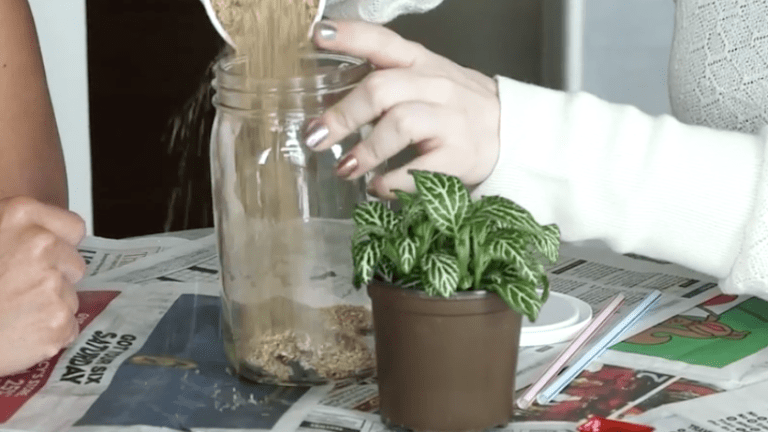 Make your own terrarium with gnomes! This DIY kids project from is perfect for Father's Day or just for a fun summer activity. One quick trip to the craft/garden store and you've got everything you need for about $5.
Momtrends Tip: This craft is meant for kids, so be sure to spread out some newspaper or work outside as you dig into the dirt. 
DIY Father's Day Terrarium Video
Ingredients for DIY Father's DAY Terrarium Craft
Canning Jar
Potting Soil
Rocks or shells
wood chips
1 small plant
small decorations (think gnomes and mushrooms)
Follow directions in the video and have fun! Be sure to personalize the decorations to the dad you are celebrating. A good craft store should have everything you need.
Momtrends' channel is all about providing fashion and style inspiration to moms. From the trendiest fashions to the coolest gear to beauty trends, we want you to feel fabulous every day.
Want more Father's Day crafts? 
Pin it!
Be sure to follow our Crafts & DIY Pinterest board here.
This is not a sponsored post.