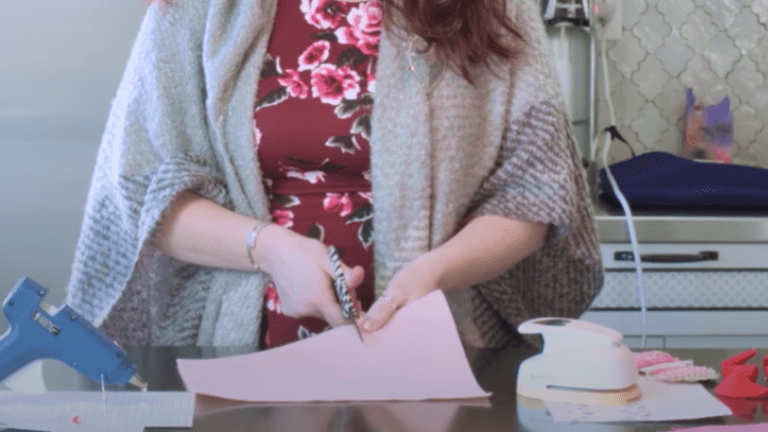 Valentine's Day Felt Fortune Cookie Craft
This easy Valentine's Day craft is perfect for beginners and doesn't require a ton of supplies to create a sweet result.
Welcome back to Craft Corner where we are knee-deep in Valentine's Day craftiness. We love fortune cookies for their crunchy sweetness, but mainly because of the fun fortunes inside. You can make your own versions using felt, crafting wire, and a glue gun! This easy Valentine's Day felt fortune cookie craft is perfect for beginners and doesn't require a ton of supplies.
Related: Strawberry bourbon smash
Felt Fortune Cookie Materials Needed
Here's your supply list to get started. Many of these items you'll likely have on hand. And good news...no sewing required!
Glue Gun
Scissors
8 x 11 felt sheets 
Crafting wire
Thin ribbon
Paper and pens to write fortunes
Felt Fortune Cookie Craft Instruction Video
Let's get started. Here's the DIY on how to make a bow full of colorful faux fortune cookies. We'll take you through all the steps to make this easy and delightful craft:
How to use the fortune cookies
Create a bunch for a teacher's gift, or place them all over a mantle. Make a scavenger hunt using the fortune as a clue, or place them in your kiddo's lunchbox. The possibilities are endless...
And for more Valentine's fun, check out our Message in a Bottle craft!
MORE WAYS TO MAKE IT A HAPPY VALENTINE'S DAY!
PIN IT!
Be sure to follow our Valentines board and pin your favorite ideas.
For even more Momtrends, follow us on Facebook, Twitter, Pinterest and Instagram