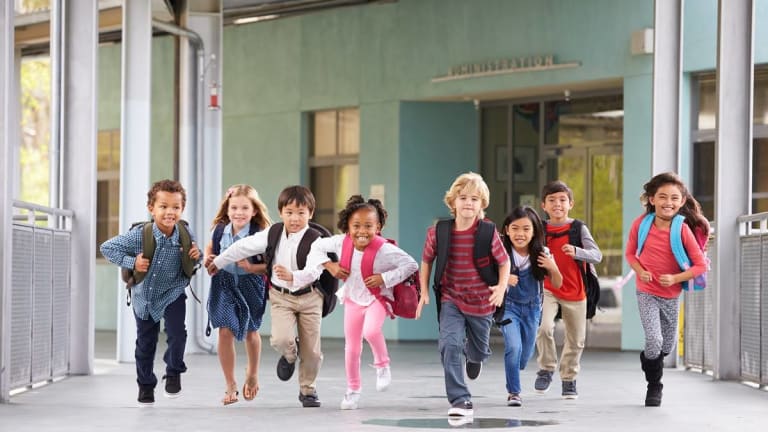 Back to School Hair Prep
My back to school hair prep should includes cleaning out the girls bathroom and making sure I've got the supplies on hand to fight super lice.
Part of our back to school hair prep is making sure our girls' bathroom is in great shape. That means it's got to have all the supplies the girls are going to need to start the year off right AND that it's organized. Getting organized and having the right supplies, like Vamousse, on hand make for smoother mornings before school.
Related: Get organized for Back to School with Mabel's Labels
First, let's talk about getting organized. Since reading The Life Changing Magic of Tidying Up, I have a system. My girls on the other hand, do not have a system. Here's how things look when they are left to manage themselves. Clearly we needed a little mom intervention.
How to organize a linen closet or bathroom vanity
Take everything out of the cabinet or closet.
Group items by category. For example, dental products all go together.
Toss what's old and icky
Organize by shelf. Keep things as vertical as possible.
Since we have two girls, each girl gets a shelf for her hair products PLUS a to-go caddy for styling in case she wants to style in her room. Keeping the bathroom organized will help the girls get ready in a flash and thus, get to school on time. I can't blame the girls for being late if I don't give them the ability to start the day off right.
Back to School Hair Prep Tips
Here's a recent headline: "Parents warned of super lice as new school year begins." Yikes. That's scarier to most moms than a 3-foot spider.
One of my least favorite things about back-to-school is LICE. While I love a good hair caddy, let's be real, it's more important to have what I need to battle lice. No one wants it, but once there is an outbreak in your kid's classroom, it can be hard to avoid it.
This year, I'm working to stay lice-free by having the right products on-hand. Recently, I was introduced to Vamousse Daily Defense Shampoo. It's gentle and non-toxic so my kids can use it every time they shampoo. You definitely want to be sure your bathroom is stocked with this. We started using this before camp this summer and will continue through the school year.
I prep lunches, I prep school supplies, and now I'm prepping hair.
If you do get the dreaded lice email, don't panic. And definitely don't feel judged. It happens and Vamousse can help. Since lice NEVER happens at a convenient time, prep your bathroom with Vamousse Lice Treatment. Like the shampoo it's non-toxic, safe and pesticide-free so it works on super lice. And you can get it right at your drugstore.
You'll definitely want to check out our exclusive Back to School video with Vamousse to learn more.
With these quick tips, you and your kids will be ready for all that back-to-school may send your way. Keeping things organized means we don't have a last minute scramble looking those always disappearing hair ties. Let me know what you're stocking in your bathroom this back to school season. To find out more about Vamousse, visit vamousselice.com
MORE BACK TO SCHOOL ORGANIZATION FROM MOMTRENDS
PIN IT!
Use Pinterest to save your favorite recipes. Be sure to follow our Back to School board for more tips.
This is not a sponsored post. Tips by Marty Basher is the design expert with Modular Closets.
This is a sponsored post