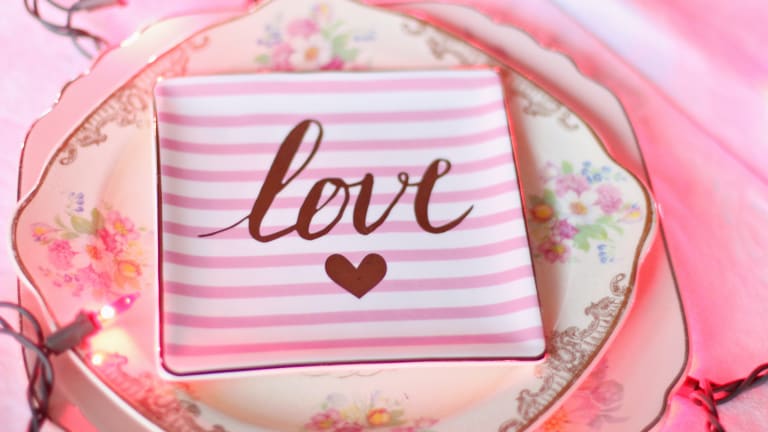 Decorating Ideas for Valentine's Day
How to decorate for Valentine's Day, to make your night just a little more special.
As much as we enjoy going out for Valentine's Day, it can get expensive, especially with my husband's birthday being eight days later. Since my kids and I are planning a fun little ski weekend to surprise him for his birthday, I'd like a low-key Valentine's Day at home, with a nice meal for the four of us.
Planning for Valentine's Day
I'm planning on the Apple Fritters for breakfast (get more Valentine Breakfast ideas here) and the kids love when we do all-appetizer dinners, so the meal is set. But I still want it more special than a regular weeknight dinner.
The team at eHow Home offered us a great list from editor Jerri Farris on how to decorate for Valentine's Day, to make your night just a little more special:
Decorating Ideas for Valentine's Day
Know your purpose. Decide whom you are decorating for as this will determine the "mood" created. Children will like cutout hearts and candies, while a spouse will appreciate a fancy meal and elaborate desserts.
Decide the budget and timeframe. If you will only have an hour to decorate then don't plan for much or prepare ahead of time. There are many things on the market today, but don't think you have to spend a lot to make it special. Keep in mind that Valentine's Day is celebrated to show special people how much you care, not how much money you have.
Accomplish something special by sending greetings, making dinner or even washing someone's car. Decorating the house can include a framed picture, bath products set up nicely in a bathroom or an elaborately-made table serving a variety of desserts. For a family you might use cardboard cutouts of a heart, cupid, and even the kids' names to show how special they are. You may also include a Valentine box for each member of the family to deposit valentines. These can be made from old shoeboxes and decorated with fabric, paper and stickers.
Get supplies early. Shop around for exactly what you need. Crafts stores, thrift shops and hardware stores are some places to start. A yard of fabric and some candles can go a long way. Create fancy wine glasses from thrift store finds and a little ribbon. Use your imagination.
Use Printables. We've rounded up some FREE Valentine printables here. All you need a s printer and a pair of scissors and you can make cards and table toppers for your sweetie.

Need more inspiration? Don't miss our Valentine's Day cocktails.
MORE WAYS TO MAKE IT A HAPPY VALENTINE'S DAY!
PIN IT!
Be sure to follow our Valentines board and pin your favorite ideas.
Momtrends was not paid for this post.