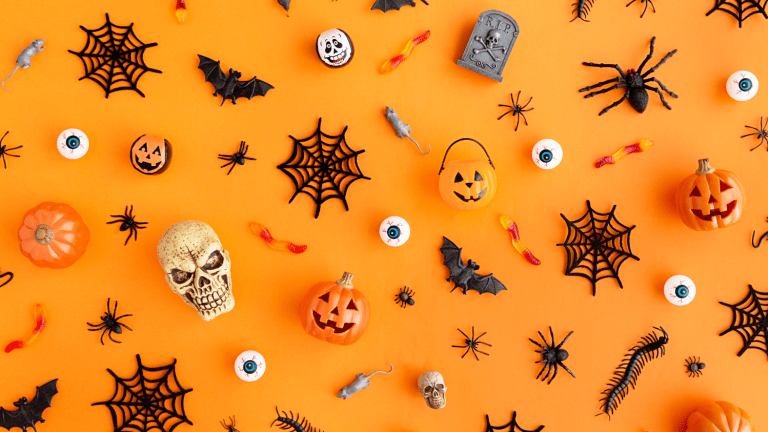 Our Favorite Halloween Costumes
Celebrating Halloween is a way to build a tradition with your family, friends and neighbors that can build a lifetime of memories
Halloween is once a year, but in our house dress up is everyday. For the past three years, we've found all of our Halloween regalia at Chasing Fireflies at their special costume catalog called Wishcraft.
Related: Our favorite Halloween treat bags
Right around August, the girls start pouring over the pages of the catalog, cutting out ideas and making collages. "I want to be an Egyptian princess, no a vampire princess, no a..." the conversations go on and on.
In late September I pull the trigger and order the outfits. I like to get them early for try-on purposes and because it makes my girls gleefully happy. We allow the costumes to be worn INSIDE ONLY until the big day. My girls get to test them out and plan all the accessories.
You know I don't normally post pictures of my ladies, but this is a special brand. One that I have believe in for years, so just as I will share pictures of them in Ralph Lauren, I make another exception for Chasing Fireflies.
The Wishcraft catalog is filled with hundreds of unique costume ideas-- from baby costumes to girls costumes, boys costumes, both new and perennial favorites such as witch costumes, princess, fairy and super hero! And to build those memories (not to mention great posts), Chasing Fireflies offers families the following tips:
The Neighborhood Costume Parade
Neighbors will bring their lawn chairs and blankets, gathering early to claim the best vantage point in anticipation of the thrills and chills of this annual neighborhood event. The key to making the costume parade successful is in making sure the parade is more charming than alarming by encouraging family-friendly costumes.
For a really old fashioned parade, sound the alarms! Firefighters in many communities are happy to send an engine to lead the way. However, contact the local station far in advance in case engines are in "hot" demand.
Add some music: tambourines, wood blocks, triangles and cow bells are great music makers for beginners. And, of course, bring your cameras. There will be lots of photo opportunities! End with a golf cart or riding lawn mower for that official flair.
Let everyone in the costume parade walk past the judge's booth for their chance to win some fun prizes donated by community businesses. At the end of the parade give out awards to the winners, but keep the award ceremony short and sweet --no speeches! Give the grand prizes to neighbors who make it a family affair, with these award ideas: Mother/Daughter Award, Most Creative Siblings Award, Baby's First Halloween Award, Best Doggone Costume, you get the idea.
Celebrating Halloween is a way to build a tradition with your family, friends and neighbors that can build a lifetime of memories-- one Halloween at a time.
MORE HALLOWEEN FUN FROM MOMTRENDS
PIN IT!
Need more ideas on what to do with the kids? Be sure to follow our Activities to Do with the Kids board on Pinterest here.
This is a sponsored post.