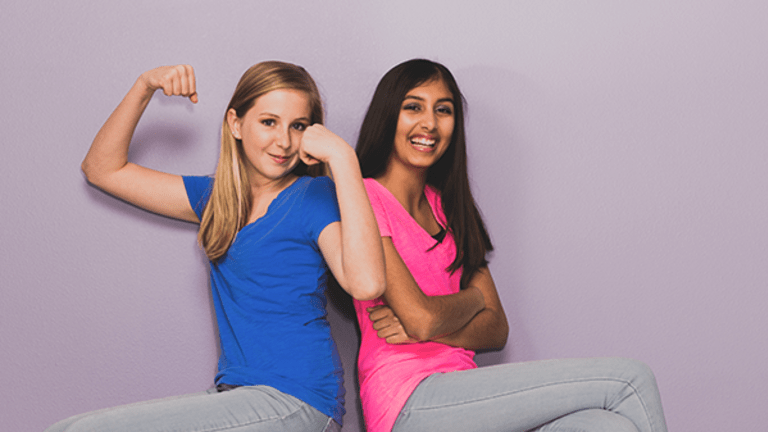 Sturdy Storage for Sporty Kids from ZUCA Sport Bags
Colorful ZUCA carry-all rolling bags have revolutionized the way people transport their gear and are great for kids.
We're kind of obsessed with the ZUCA bags for sports gear (or really any gear). Thanks to a reader tip (a dad!), we were turned on to these cool rolling bags. ZUCA carry-alls have revolutionized the way people transport their gear. We had to check out the patented design, it is fitness month after all and in my family fitness always includes gear.
Related: Family travel trends the year of the road trip
The Perfect Bag for Gear Intensive Sports
This winter the girls have become interested in ice skating. We'd been using a cardboard box to tote the skates back and forth--not a long term solution. This bag is the answer. Not only does it have super-trendy patterns, it's sturdy.
ZUCA sport is built on an aluminum alloy frames (the "exoskeleton"). Then you add on a colorful soft insert bags which is durable, washable and can be updated with new designs. But the most exciting part...the ZUCA has an integrated seat, which allows users to actually sit on the top of their bag, supporting up to 300 pounds. So when we get to the rink, the girls sit, slip on their skates and go. Genius!
But don't think this is just for winter gear. ZUCA can be used as an alternative to a backpack or as a cool "carry-on" bag (note: due to the concave overhead bins in some airplanes the bag will not fit, same for small airplanes). The Pro bag with recessed wheels is fully TSA compliant. Its stacked dual-wheel system makes climbing stairs and curbs a breeze. And when kids get tired at the airport they can simply sit on the bag--perfect for long TSA lines.
Getting Rolling with Zuca
When ours arrived we had the bag set up and rolling in no time. We're going to use the bag to tote and store our ice skating gear--since even the cold weather doesn't stop the Momtrends family from being sporty. But I have a feeling this bag will also become our go-to travel bag. Here's a look at the bag before and after set up.
Pick the Perfect Design
Zuca bags come in a ton of options, but you can also design your own. Start with the frame color, add on the pattern of the bag and you've made a custom bag. We suggest getting the kids in on the fun.
The ZUCA Sport has a suggested retail price of $135 to $155. There are over 400 options to create. ZUCA carry-all bags can be purchased at mainstream and specialty shops or visit www.zuca.com for more information.
MORE TRAVEL IDEAS FROM MOMTRENDS
PIN IT!
Use Pinterest to save your favorite family travel destinations to help inspire your next trip. Be sure to follow our Travel with Kids board here.
Momtrends was not paid for this post. We did get a bag for testing purposes.