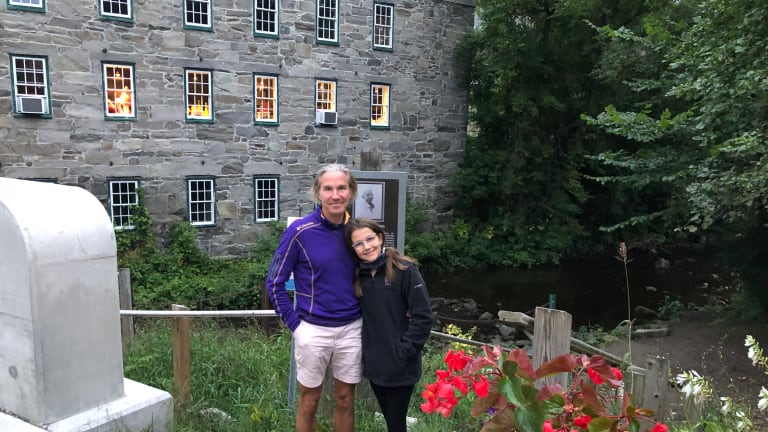 Why You Should Explore Woodstock Vermont with Your Family
Your family will love Woodstock, Vermont in the summer. It's a quaint New England town full of historic residences and tons of outdoor fun.
We had a terrific three-day trip to Woodstock, Vermont and here's why you should explore this cool Vermont town on your next summer getaway: It's packed with family-friendly fun, is blessed with natural splendor and it's really easy to navigate with kids. 
Related: Family fun at Billings Farm in Woodstock, VT
Downtown Woodstock Vermont 
According to the town website, Woodstock, Vermont was chartered in 1761. It's a quaint New England town full of historic residences and enough tourism to make it feel like a destination. In the late 1700's Woodstock was home to manufacturers and quickly became one of the largest towns in the state. It's evolved into a town that makes the most out of the outdoors and hospitality. The Woodstock Inn is an anchoring property as is the Suicide Six Ski Resort. 
The main street area is manicured and perfect for a stroll. The town has lovely shops including my favorites, the Yankee Bookshop and R.T.Home.
If you love covered bridges, you'll love the Middle Covered Bridge right in the heart of town. You can tour three more covered bridges nearby, it's all a part of the Vermont charm.
Summer Activities in Woodstock, Vermont
For outdoorsy types, Woodstock Vermont offers four seasons of fun. On my visit, it was summer so we hit the trails and the streams. 
Mountain Biking at Suicide Six. Plan your outing here. www.suicide6.com/summer/mountain-biking
The Appalachian Trail runs through Woodstock. Get details here.
For day hiking, we loved the Faulkner Trail. It's a hop, skip and a jump away from The Woodstock Inn. The trail is a little over 2 miles each way and offers great views of Woodstock. Get details. Trail starts at the Faulkner Park. 34 Mountain Ave, Woodstock, VT 05091
Fly Fish on the Ottauquechee River with an Orvis Guide. Get details here.
Golf at the Woodstock Country Club.
Where to Eat in Woodstock, VT
We had lovely meals at our stay at the Woodstock Inn. While exploring the town, we grabbed sandwiches at Mon Vert on Main Street. Plenty of outdoor seating and a great place for a coffee for mom. 28 Central St, Woodstock, VT 05091. (802) 457-7143
We tried to get in to Prince & Pauper, but couldn't get a reservation. I hear great things. 24 Elm St, Woodstock, VT 05091. (802) 457-1818
On Wednesdays in summer, the town lawn has a farmer's market from. There was wood-roasted pizza and empanadas as well as farm fresh veggies. Wednesdays, 3 – 6 PM. The season runs from June 5th – October 16th.
Plan Your Trip to Woodstock, Vermont
Woodstock is home to a few B&B's. If you want something more full service, check out The Woodstock Inn & Resort located at 14 The Green, Woodstock, Vermont 05091. (888) 338-2745. Book your trip at www.woodstockinn.com and read our review here Family Fun at the Woodstock Inn Vermont.
MORE TRAVEL IDEAS FROM MOMTRENDS
PIN IT!
Use Pinterest to save your favorite family travel destinations to help inspire your next trip. Be sure to follow our Travel with Kids board here.