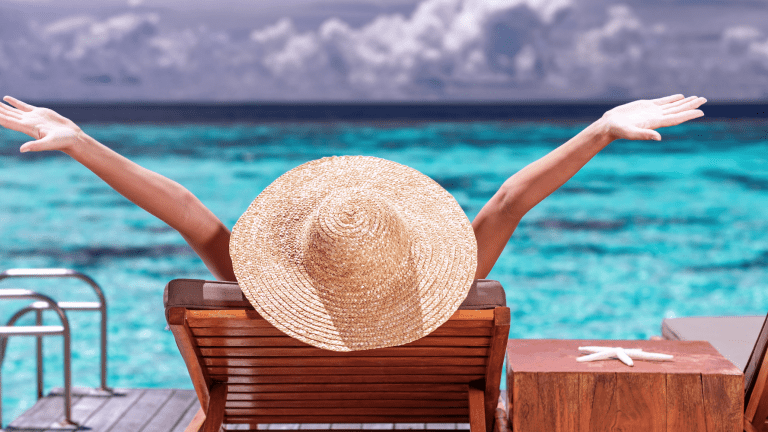 Vacation Trends: What to Expect on Your Post-Covid Getaways
Are you day dreaming about the ultimate post-pandemic getaway? I know I am. I admit that I've faux planned multiple trips just to drool over destination photos and beach panoramic views and tropical drinks and all the joys big and small that come with the travel territory. 
Suffice to say, I need a vacation. We all do. After a full year of Covid life, it's no surprise that many of us are desperate for an escape. Fortunately, with vaccines rolling out, there's hope that we may be able to resume our love of exploring sooner than later.
With that in mind, lots of people are starting to dip their toes in actual vacation planning (not just hypotheticals!). If you're considering booking a trip now for the near future, there are a few emerging trends to keep in mind. Vrbo has surveyed hopeful vacationers, and rounded up some of the most surprising and interesting findings -- take inspiration as you browse prospective locations and think tropical thoughts.
Planning double-cations: The growing confidence in being able to travel has led some families to already plan multiple trips this year. In fact, 44% of U.S. travelers say they will take more trips this year.

Booking longer stays: Families are planning longer trips as 39% of travelers say their next vacation will be at least a week. Longer stays may also contributing to full calendars, with fewer available dates and properties to choose from.
Earlier than ever surge of summer vacations: Families planning to book should book now, as less than 50% of available homes in top destinations are bookable in July, according to Vrbo.
Keeping it domestic: With constantly changing restrictions on international travel, families are swapping their overseas plans with domestic trips. This is driving increased demand in U.S. destinations compared to previous years. The most popular destinations include Miramar & Rosemary Beach, FL; Outer Bans, NC; Hilton Head, SC; Myrtle Beach, SC; and Gulf Shores, AL.
Flexcations going strong: Flexcations, a travel behavior that emerged in 2020 that blends work, school and family vacation time, are expected to continue in 2021. With many adults still working from home and employers announcing more flexible policies around remote work, families have the freedom to keep flexcationing. 
Staying Safe and Informed: Families should also check their vacation destination's travel advisories and restrictions before booking, and follow health and safety guidance from health officials and local authorities. Visit this help article for more information.
Where do you plan to travel as we round the corner on this Covid era? 
Want more from Momtrends?
1. Travel Trends the Year of the Road Trip