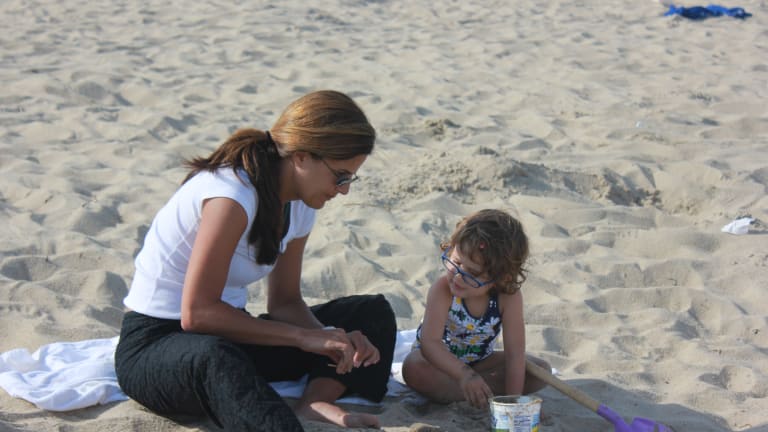 Travel Tips Nantucket
Plan a perfect family trip with a list of our Nantucket favorites
It's always a good time to plan your next trip to Nantucket. The weather is gorgeous there through early October. Thanks to may trips to this special island I've amasses plenty of travel tips for Nantucket. 
What to Do in Nantucket with Kids
Rain does happen (in fact, I've heard June called "Junuary" because of the cold and damp that can settle in. If you get a rain day check out these resources.
Kiddie Movement and dane classes: Majory Trott teaches wonderful am classes from Monday to Friday at the Children's Beach bandstand. Ages 10 months to 6+. Class Offerings include Creative Movement (with fun props and cool tunes) and Yoga. $22 per class. Call 508.228.4209 or email mtrottdance@aol.com.  www.marjorytrott.com
Set Sail: Bigger kids will enjoy the crisp salt air on board the Endeavor. Five sailing times each day. The younger ones are better off on the 11:30 am one-hour sail, all other excursions are 90 minutes. Call for reservations 508.228.5585 or email endeavor@nantucket.net http://endeavorsailing.com/
Sea Creatures: The Maria Mitchell Association Aquarium, also known as the Nantucket Aquarium, is a small, local, seasonal aquarium in Nantucket, Massachusetts. It's adorable and hands on and littles ones will love it.  www.mariamitchell.org/visit/aquarium
Whaling Museum: Envision what it was like to be part of dangerous trade of 18th century whaling. Don't miss the scrimshaw collection. 15 Broad Street. https://nha.org/visit/museums-and-tours/whaling-museum/
Library: The Weezie Library offers a wide variety of story times, music and craft activities, visits by authors, illustrators, and performers, outreach to area preschools, and the summer reading program.  1 India St, Nantucket, MA 02554 www.nantucketatheneum.org/programs-events/calendar/childrens-calendar/
Critter Cruise: Captain Josh hosts the popular Nantucket Critter Cruise. Catch this, it's a one hour trip get to watch Captain Josh haul some fish traps and lobster gear, and then everybody gets a fishing pole to do some fishing. It's a great way to learn about the sea.https://crittercruise.com/
Favorite Places to Eat with Kids in Nantucket
Ice Scream, You Scream...we all need The Juice Bar's ice cream. 12 Broad Street. I loved the mint cookie dough "green monster" in the freshly baked cone. 508.228.5799
Cisco Brewery: We've had a number of lovely meals with the kids here. There's plenty of space to run around and the food is always fresh and tasty. There's also live music, tastings & tours (and wine). 5 Bartlett Farm Rd 
Millie's: Chill seafood specialist with Baja-style eats such as fish tacos, plus a patio & take-out window. 326 Madaket Rd. https://milliesnantucket.com/
Don't Forget These Helpful Tips for Nantucket with Kids
Nat, Nat The Nantucket Cat--a gorgeous children's book all about island life. $16.95
Nantucket Babysitters--essential for a night out free from cutting someones food into teeny tiny pieces. 508.228.4970 They will also deliver playards, high chairs and other kid's gear so you don't have to lug it onto the ferry. $25/hour
Shop for adorable prepster gear at Pinwheels. I loved the knit collection from Bella Bliss and the Amaya coverups. The lovingly selected toy collection has a wonderful assortment of Haba toys and Plan toys. 32 Centre St. 508.228.1238
Favorite Beaches in Nantucket
When it comes to beach time, Nantucket is a dream (Bermuda is another fabulous place to go with young kids). A few of the beaches are extremely sheltered with calm waters and long beaches. Perfect for little people to explore.
Jetties Beach: Jetties is walk from town and has nice facilities to change and use the bathroom. The water is shallow and warm and there's a restaurant on the beach. 4 Bathing Beach Rd.
Children's Beach: This is a small, very protected area with a grassy expanse for play. Marjorie Trott leads her classes here and it's a perfect place for young children. Off Harbor View Way across from Steamboat Wharf.
Dionis Beach: Secluded Nantucket Sound beach, sheltered by dunes, offering calm waters & lifeguards in-season. 45 Eel Point Rd
Where to stay in Nantucket
By all means rent a house and make things easier on yourself. Most come with washers and dryers--meaning you can pack lighter. Congdon and Coleman is a great place to start.
I've also stayed at the beautiful White Elephant hotel, but I admit that trip was kid-free, but it does seem EXTREMELY family friendly. They have an excellent location that's close to beaches, shops and dining. 
The rooms are pretty swank (I was there for a conference my husband was attending) and they have a bunch of kid activities, so if you want a hotel, this is a great option. 50 Easton St, Nantucket, MA 02554 https://www.whiteelephantnantucket.com/
Any other ideas? Let me know and we'll add them to the list!
More Travel from Momtrends
Pin it!
Use pinterest to save your favorite family travel articles, and be sure to follow our Travel with Kids board.
This Travel Tips Nantucket feature is not sponsored.