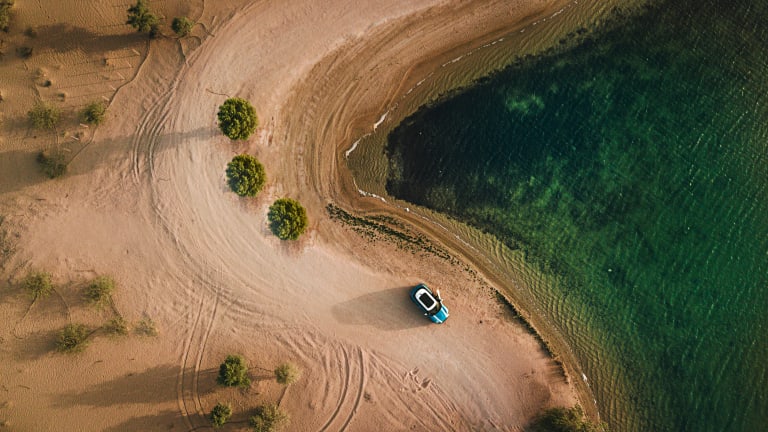 This is going to be an unusual summer for travel. Some states are wide open and others are partially back to normal with many COVID-19 precautions in effect. We've noticed a few summer travel trends emerging and are sharing the top summer travel trends for families to inspire you to explore safely this summer. 
Related: Coolest camper ever
Four Top Trends in Summer Travel During Quarantine
Here are the trends we've identified for this summer. Use them to plan your family getaway. 

Five Tips for the Perfect Pumpkin Patch Visit
It's that time of the year again...pumpkin patch time! While I love a nice Pumpkin Spice Latte as much as the next fall lovin' girl...for me, the season is all about spending time with my family...and hopefully that time is spent outside as much as possible. If you're headed out ...read more
Perfect for Fall Pumpkin Spice Dirt Bomb Recipe
Get your pumpkin spice fix with this tasty dirt bomb recipe. Unlike fried donuts, this recipe is a little lighter and, since no hot oil is involved, a lot less messy. These dirt bombs, or baked donuts, are irresistible cakey muffins that are spiked with nutmeg and ginger, and ...read more
Save Money at a Ski Swap
Are the slopes in your future? If you want to save money on ski gear, consider a ski swap. A swap is a great way to buy and sell used equipment. Most swaps consist of a variety of gear, from brand new to used skis and snowboards to skis; from poles to boots to bindings and ...read more
Staycations will be huge this year. Staying local, having proximity to home, and remaining nearby is a top priority for travelers right now. Head here for staycation ideas.
National Parks are big destinations this year. Head here to get our tips for visiting National Parks. Since the big parks will be busy, consider heading to a lesser-known area this year. 
Staying in the US: International travel will be slow to rebound and as a result, we'll see an uptick in bookings in remote areas within the United States including places like Savannah, Charleston, Nashville, Sedona, Lake George, Lake Tahoe, Maine and others. See below for the list of top destinations this summer.
Road Trips, Not Flights: Americans will likely make travel arrangements in their vicinity or within driving distance of where they live as we wait for more information about air travel. If you do decide to fly, don't be shocked by the high prices. It's a good time to use frequent flier miles if you have them.
MORE TRAVEL IDEAS FROM MOMTRENDS
PIN IT!
Use Pinterest to save your favorite family travel destinations to help inspire your next trip. Be sure to follow our Travel with Kids board here.
Momtrends was not paid for this post.