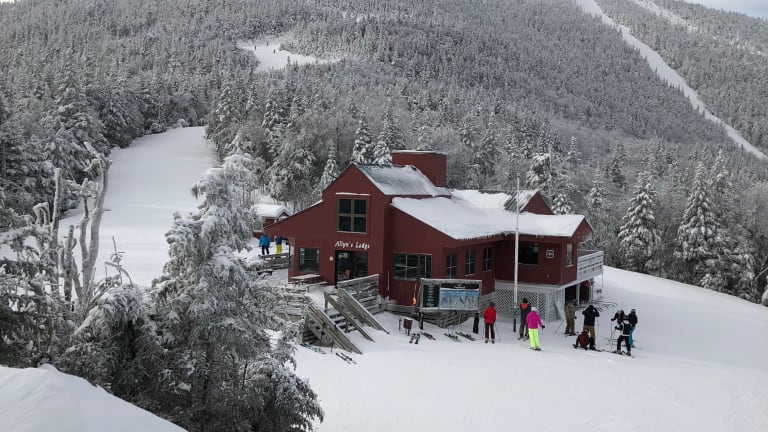 Sugarbush Ski Resort Review
Going Out of the Way for a Great Family Ski Trip
Here at Momtrends it's all about experiences. To write the Sugarbush Ski Resort review, I drove our family up to Northern Vermont for a two-day excursion from New York City. I'll get this out of the way, it's a long, long drive. On the way to Sugarbush, you'll pass many, many other ski resorts. But please take my advice: keep driving north until you hit Sugarbush. It's worth the trek!
Spoiler Alert: While I want you to read all 1500 words I share about Sugarbush, I want to give you the vibe upfront. In a word: pure. This resort hasn't been blown up with commercialism or condos. It's a spot for families to get out into the snow and find a little peace and quiet. It's not a "resort destination" where you'll see overdressed Euros who have no intention of skiing. Sugarbush is a ski haven for anyone who really loves to ski and doesn't need all the other noise. 
What Makes Sugarbush Special
Everywhere I went, I heard about Win Smith a former Chairman of Merrill Lynch. In fact, I'm pretty surprised I didn't run into him in the lift lines. His imprint is everywhere. I'm guessing that the reason this resort has found a pace of growth that won't ruin its essence is because Win is at the helm. 
Win is a local resident who led the purchase of Sugarbush back in 2001. While he has made some improvements, his stewardship doesn't seem to be about loading the property up with condos and jamming the hill with skiers. Everyone seems to know and like the man. I'm guessing his passion and personal touch are the key reason Sugarbush remains a gem. 
Aside from Win, everyone we met on the property exuded genuine Vermont warmth. I'd compare it to another Vermont icon - flannel. It's a particular warmth, a particular style. Flannel isn't there to be showy or to make a big statement, rather to get the job done and do it well.
I'm also very impressed with what Sugarbush doesn't have. 
Crowds.
Lift lines are pretty shocking here. And the likelihood that you will find yourself mobbed on a trail is pretty low. This is the spot to find a place to breathe. 
Now that I've sold SOME of you on this resort, let's plan the perfect trip together.
Getting There
All that zen comes at a price. It's tricky to get to Sugarbush. And any Sugarbush Ski Resort review that says otherwise it lying. Sugarbush is located in the Mad River valley in Warren, Vermont. It's about 300 miles from Brooklyn. There are options to get there. First, there's a plane. NYC has flights from Jet Blue and Delta into Burlington. From Burlington airport, it's about a 45-minute drive to the mountain. You can get a shuttle from the airport for about $100 each way. Alternatively, you can take an extremely slow Vermonter train to Montpelier and then grab a ride the last 30 minutes. Or you can drive there like we did. 
Flying in is the easiest, as long as there aren't weather delays. But this is snow country, and there most certainly are weather delays. My advice: Be flexible if you plan to fly and if you plan to drive, give yourself a cushion!
If you plan to drive, you really want to make it a 3-4 day stay. It's 6+ hours to get there IF the traffic gods are smiling on you. Once you clear NYC, the drive gets quite scenic along Rte 100. Savor the rolling Vermont views and bring audio books or a ton of podcasts to keep everyone sane in the car.
Along the drive you might pass Okemo, Killington, Pico and other resorts. Don't get distracted! Keep going.
Where to Stay
Ski in/Ski out condos are our favorites. With young kids, it's nice to get the little ones ready to go at home and have a nearby place to go for snacks, naps, and meals. We stayed on-mountain at Snow Creek. Our two-bedroom condo was clean, well appointed (thank you for the washer and dryer WITH detergent!), quiet and right off the Spring Fling run. Since we are all strong skiers, the steep slope to the base wasn't a problem. 
Younger families might want to try the Clay Brook hotel with easy access to the Schoolhouse (where lessons start) and an easy walk to restaurants. 
For fancier folk with big kids, book a room in nearby Warren at the Pitcher Inn. I popped into this Relais & Chateau property and swooned. With just 11 rooms, this boutique hotel is a gem. Each room has a theme and the decor is stunning. You'll have to drive about 15 minutes to the mountain, but the romance is worth it!
Check out the decor at the Pitcher Inn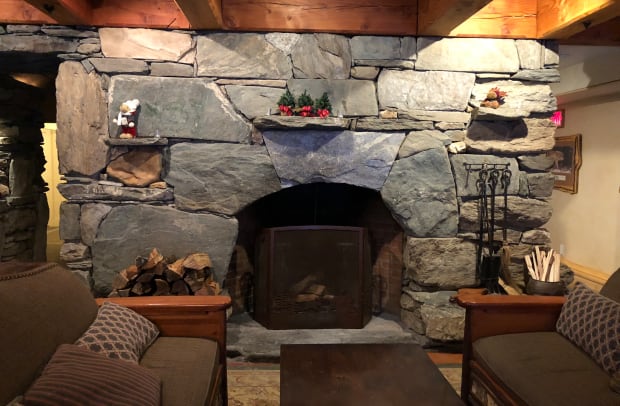 On Mountain Fun
No one comes here to shop or to skip the on-mountain fun and head right to the apres-ski scene. Sugarbush is all about time on snow. Yes, folks here like a good glass of bourbon and a local brew, but it's more about getting metaphorically lost in the glades. 
Since 99% of my readers have kiddos, I want to make sure to steer the right people to this mountain.  It's the perfect mountain for advanced beginners and up. Yes, you could start little ones here, but I'm not sure it's the best pick for that. If you make the sojourn here, you want to get up the mountain and into the trees. If your kiddos have a bit of experience, this will be a great trip.
Head to this feature on Sugarbush for more details about on-mountain activities and the ski school. For now, I'll give you highlights. Sugarbush has nearly 600 skiable acres and 111 trails. This Vermont ski resort has 16 lifts and can cover 70% of the mountain with snow-making The snow gods also smile on Sugarbush and provide 260+ inches of snow a year. 
There's plenty to do beyond skiing to. Check back with me for an update.
Where to Eat
I'll get into more details about the snow fun soon, I promise. For this starter Sugarbush Ski Resort Review, I want to get you through the basics - and knowing where to eat is a big deal on our family trips. We heard we needed to eat at American Flatbread, but they were closed on our way up. Instead, we had a late dinner at Chez Henri, a Sugarbush institution.
This classic French Bistro is located at the base of the mountain. When we pulled in, the snow was gently falling and Christmas lights lit up the walkway to the restaurant. We were escorted to a cozy booth and enjoyed a regal bistro meal.
The escargots and mussels didn't disappoint. And the foie gras was worth every calorie! Our girls ordered Petit Fillets-which were ideal for them (ages 10 & 12). The service was excellent and we were completely charmed. 
On-mountain food is classic ski fare. There's plenty of hearty options from the three bean chili at the Gate House Lodge Cafeteria or the grilled cheese at Castlerock Pub. Are you drooling over the above photo? It's my veggie burger from the pub. 
Take the chill off with a coffee from Nomad's pop-up out of Gate House or on-mountain, head into Allyn's for a spot of cocoa.
Rumble's Kitchen is family-friendly without being boring or bland. The girls ordered burgers while I had a tasty serving of Vermont lamb with a kale and beet salad. 
Book Your Trip
My advice for booking your Sugarbush stay is to plan ahead. First, think about getting a pass to make the most of your ski season. Sugarbush is part of Mountain Collective. The Mountain Collective Pass gets you 2 days at 14 US mountains with no blackouts. It's a great deal! You can compare and contrast the season passes here.
When it comes to lodging, I spelled out some options. There are plenty of deals if you can plan to travel mid-week or anytime BUT the big holidays. If you don't have pass, consider getting a lodging package with lift tickets. 
The Sugarbush website, has all the details you need here http://www.sugarbush.com/plan/packages/
Want more ideas about where to take your family to ski? Check out our 2017/18 Family Ski Guide:
This Sugarbush Ski Resort Review is not sponsored. Accommodations were provided by Sugarbush to facilitate the review. We paid our own way for travel.