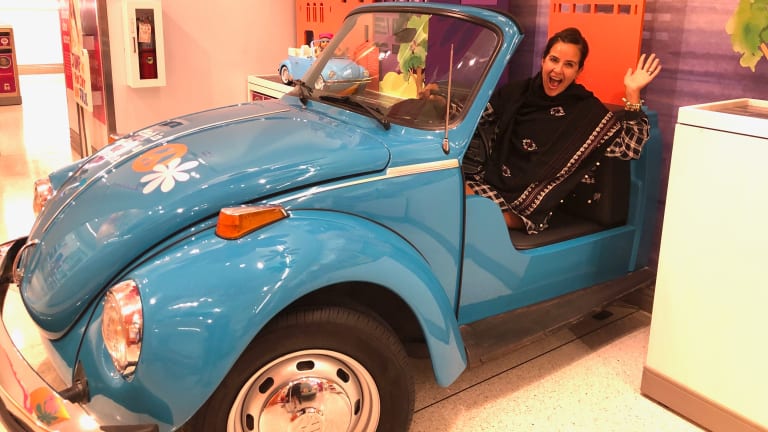 Plan a Perfect Visit to American Girl Flagship in NYC
American Girl opened a glorious new flagship store in Rockefeller Center here's how to navigate this big store.
American Girl...love it or hate it you simply have to admire the empire. We're fans of this brand--it promotes reading and a knowledge of history. Plus, we find the fashions irresistible. For die-hard fans, a visit to NYC's American Girl store is a must-see. Even if your daughter is too young to "get" this doll and her big concept, we bet your tot will still love all the eye candy at the store. Here are my tips to plan a perfect visit to the American Girl Flagship in NYC.
Planning a Visit to the American Girl Store
Back in the holiday season of 2017, American Girl opened a glorious new flagship store in Rockefeller Center. It's near the Rockefeller Tree and the ice skating and the Rockettes and it is a must-see for fans of American Girl dolls.
The earlier review walks you through the basics, like the salon and the restaurant (definitely plan to dine in the restaurant). Yes the prices are high, but the point is that you can dine with your doll and create an iconic memory. 
Be sure to take a peek at the hospital and the shoe selection too. This store is non-stop shopertainment. Oh, and it is extremely stroller friendly.
What's New at American Girl in NYC
The levels of creativity are amazing. On the first floor, it's an homage to the 70's and Julie. They've set up a VW bug in store where you can take a selfie and a basketball game. 
I adore that the store gives girls things to do! This store is about interacting with the dolls and their stories. Of course, it's the place to do dreaming about gifts. A few standouts for the season include the new bowling alley set and I can't resist mentioning the American Girl Elf on the Shelf. 
Personal Shopping at American Girl
One of the biggest additions to the store is the personal shopping experience. A dedicated professional can help you pick out the perfect gift for your girl. I loved putting together an American Girl Trunk full of Luciana and her gear. 
The gift trunks are the ultimate splurge (and to be clear, they are expensive!). Start with a choice of one select 18" doll with outfit and book and build from there. 
Choice of two play packs
A first-year wellness visit to the Doll Hospital
A personalized letter
A decorative trunk designed for storage
Plus: Optional ear piercing with earrings and/or hearing aids, AG Rewards™ bonus $10.00 reward certificate, and free shipping
Head here to find out more about the personal shopping.
More from Momtrends on American Girl
More from Momtrends about a NYC visit
Check out our NYC page for things to see and do in NYC and don't miss these highlights.
PIN IT!
Use Pinterest to save your favorite NYC outings. Be sure to follow our New York City board here.
This Plan a Perfect Visit to American Girl Flagship in NYC feature is nots sponsored.