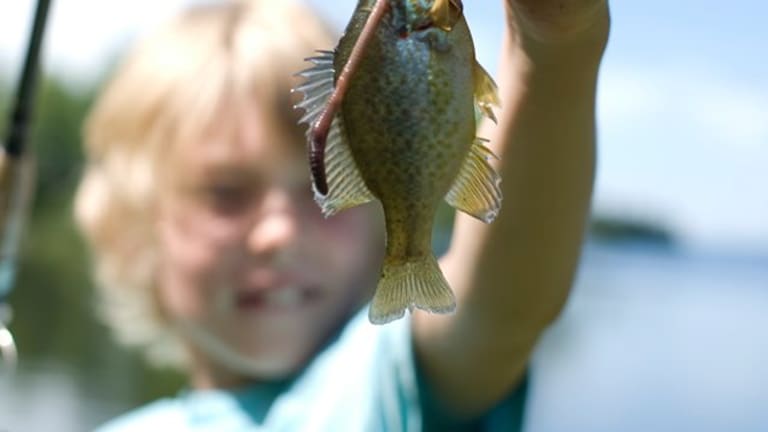 Maine's Migis Lodge Review
Chic cabins in Maine extend all the fun and excitement of spending time outdoors
I love camping in great outdoors. What makes it not so great? Tents. No hot showers. You understand, I'm sure.
Which is why I was thrilled to discover the upscale outdoor experience at Migis Lodge in South Casco, Maine. I know? I used upscale and outdoor in the same sentence. This staycation extraordinaire exchanges tents for chic cabins, while extending you all the fun and excitement of spending time outdoors. Burgers and dogs are on the grill, but so are lobster rolls and flank steak. This is my kind of "camping."
There's a main lodge and 35 cottages nestle amid 125 acres of pine forest, stretching along 3,500 feet of Sebago Lake shoreline. This place is a gorgeous opportunity for reconnecting with nature and your family. Not necessarily both at the same time.
It's completely family friendly--a safe environment full of fun lakeside, beach and nature activities for all ages. The kicker? If you so choose, they can do their own thing and you can do yours. From 12pm to 5pm every day, your child (as long as they're five years old) can be whisked away at your convenience for different activities. Think nature walks, tie dyed shirt making and crafts. Now you and your spouse can either lounge lakeside, waterski, get a massage or play tennis. Maybe get in a workout at their outdoor fitness center (trust me, Mother Nature has nicer breezes than an indoor gym's fan). You can also keep the entire family together for a canoe ride or some sandy beach relaxing. It's up to you.
An amenity that a busy working mom like me appreciated--you can be under a beach umbrella while checking e-mails under their Internet umbrella anywhere on the property.
The only aspect of "roughing it" at Migis is the lack of food outside of the scheduled three meals a day. This can prove very difficult if you have a child like ours who's on a schedule. You can purchase snacks from the gift shop, but other than Skittles and crackers, it's not the most nutritious of selections. We scrounged an apple from a server, and we also stole a box of cereal from breakfast buffet to give our daughter for her 10 am snack. Shhh...don't tell anyone. So remember to stock up on provisions (juice boxes, Goldfish, Cliff Bars) before you check-in.
Although the day is full of bathing suits and shorts, another important thing to note is the dress code for dinner. Men are required to wear jackets; women would feel best in a dress or pants, as they sit down to a delightful seven-course meal. Children over 5 can participate in the "Zoo program" -- an extension of the Migis' kid time during which they have dinner together, play games and watch movies while you eat your meal in peace. Pick them up after your meal and they're sure to hit the sheets quickly.
This place is pricey (depending on the size of your cabin and its amenities, it could range up to $385 per person per night). But it's all-inclusive. So there's no need to find a spot in your bathing suit for your wallet for tips and purchases. Everything is included (kids activities, canoes, kayaks, breakfast, lunch and dinner). But plan on the bill reflecting alcohol and motorboat rental.
This place was so incredible, I'm calling it My Migis. But if you're nice, I'll let you come too.
Want to visit Maine in the winter? Plan a trip to visit Sunday River in Bethel, Maine.
MORE TRAVEL FROM MOMTRENDS
PIN IT!
Use pinterest to save your favorite family travel features from Momtrends
Cheryl Fenton is a Boston-based freelance writer, who writes beauty, fashion and fitness for Boston Common, Stuff and Glamour magazine. Momtrends was not paid for this post. We did visit the lodge on a press trip.