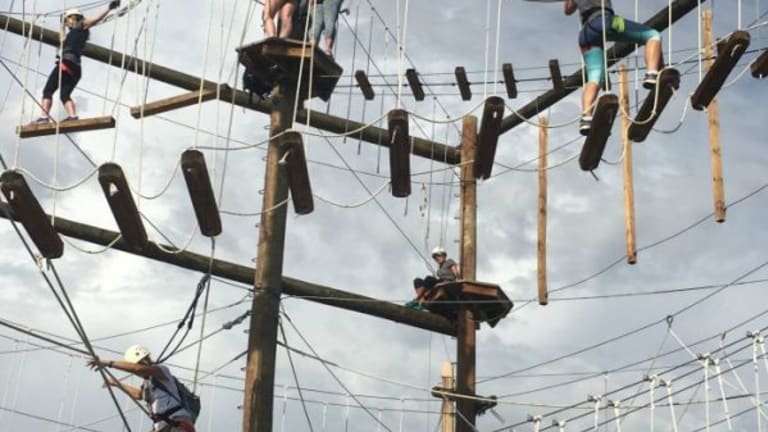 How to Hit the Reset Button at Canyon Ranch
Come find out our favorite ways to hit the reset button for Canyon Ranch. It's the perfect getaway for busy moms who need to relax.
When I'm on a getaway, whether it's a company retreat like our Team Momtrends summit at Canyon Ranch in Tucson, or a regular old vacay, I'm always on the lookout for ways to hit the reset button. Us busy mamas seem to always be running a mile a minute and it's so easy to get overloaded. I know that when I have too much on my plate, I tend to overlook things I should focus on more like taking care of myself. So, I was thrilled when I walked away from my Canyon Ranch experience with a few fun ways to reset.
Related: Canyon Ranch Lenox, MA Review
How to Hit the Reset Button at Canyon Ranch
Switch up your workout...Even the fittest person can lose steam when they do the same old workouts all the time. Being willing to try new things can make all the difference. I, for instance, did everything from kickboxing to a high intensity hike and even a ropes course during my time at Canyon Ranch. They're all activities that are outside of the norm for me, which did wonders for my motivation. In fact, I came home ready to try even more new workouts!
Try something new...For me, that was learning to cook a new dish. I get by in the kitchen, but I'm no expert and, frankly, don't enjoy cooking all that much so my husband makes the bulk of our family's meals. That being said, he deserves a break now and again so I thought it would be fun to learn how to make something new. Thanks to our private cooking lesson with Chef Michael, I learned how to make quick and easy fajitas! Fun fact...When making steak fajitas don't buy "fajita meat" at the store. Pick up good quality steak and don't flip it constantly. He suggests that you give yourself 10 seconds to get the meat in the pan and then walk away until it's cooked through. Apparently my desire to "even things out" all these years has been totally wrong. Haha!
Spend some quality time with yourself...If there is ever a time to take a beat and simply enjoy your own company, it's on vacation. Let yourself sleep in. Take a walk, breathe in the beautiful surroundings and just be. If you like a more structured form of alone time you could try out one of Canyon Ranch's meditation sessions. No matter what kind of solitude speaks to you, I promise you'll walk away from your solo hang out sesh invigorated!

To sum up...If you find yourself needing to hit your own reset button, I highly suggest you look into a retreat at Canyon Ranch!
MORE TRAVEL FROM MOMTRENDS
PIN IT!
Use Pinterest to plan your next getaway. Be sure to follow our Travel board on Pinterest.
All opinions expressed are our own. Momtrends was not compensated for this post but did receive accommodations from Canyon Ranch Spa and Resort.