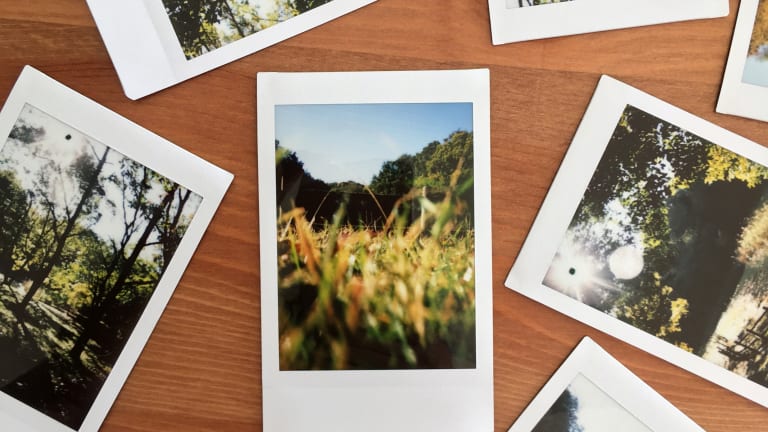 Creative Ways to Preserve Your Family Travel Memories
Five creative ways to preserve your family travel memories. Ideas range from FREE and fast to more time consuming projects.
How do you capture your travel memories? If you love travel, as our family does, you've likely amassed a huge amount of photos, ticket stubs and souvenirs from your journeys. The default system is to pile the memories into a shoe box or a computer file and never enjoy them fully. While we aren't going to get all Martha Stewart on you, we are going to offer up some ideas on how to savor those memories long after the suntan fades and the credit card bills are paid off.
Related: Travel Tips for Nantucket
Create a Photo Book
We have gotten onto the program of making several of these a year. Pick from Kodak Gallery, Picaboo, Shutterfly and iPhoto to make your books (I'm sure there are others that I am forgetting).
How it works: Upload a photo file from your trip. Use the software to customize the pages. I've used Shutterfly as well as the Apple photo book software. Both are relatively easy after a bit of fumbling. The software allows families to personalize the books with more digital stickers and trims. The most recent book I created was with Motif.
Pros: Visually appealing. A true offline treasure.
Cons: Takes some computer proficiency. Hard to add additional images after book is created. Can be costly (think $150 a book for a large book). Must scan all tickets and small pieces of paper as images if you want to include them in the book.
Scrap Book
Creative types gravitate to the gorgeous travel books one can make with some time and effort. I used to make glorious scrapbooks (before kids, the blog and a home renovation). While this isn't for me at this stage of life, I do love looking through a well-crafted travel scrap book. There are limitless tools to cut out photos and create gorgeous montages.
How it works: Gather all your travel memories in a folder, save airplane tickets, menus from restaurants, etc. For travel-themed ideas, check out this book Travel Scrapbooks: Create Albums of Your Trips and Adventures. Plus, there are MANY cool scrapbooking blogs out there in the blogosphere, stop by www.aliedwards.com/ to get really jealous for inspiration.
Pros: Personal, one of a kind treasure, can be added to multiple times. A hobby and a keepsake. Very creative, enjoyable process.
Cons: Time consuming and requires patience and creativity. All the little scrapbooking tools can add up to clutter and big expense--be forewarned it is addictive.
Memory Boxes
Call it the lazy-moms method of sorting photos, we see the beauty of this system. Stash a year's worth of travel memories in a box and add in small treasures like seashells, room keys, little paper drink umbrellas , etc.
How it works: Find a pretty photo box, label it with the date and memory, fill neatly. 
Pros: Inexpensive, easy, fast.
Cons:Not as enticing as a full-blown album, requires storage space, have to print out photos.
Online Slide Shows/Album
Convenient and modern, the online album is gaining popularity. With a few mouse clicks, you can create and share an album.Use your iPhoto setting, Flickr, etc. for sharing and creating these albums
How it works: Upload your photos onto a computer or an online photo gallery. Group the travel photos in a folder. Share.
Pros: Free, fast and portable. Easy to share online with multiple friends.
Cons:Not tangible and most-likely won't get passed from generation to generation. MOST people don't spend the time to edit these photos down--I really don't need to see three photos of the Eiffel tower--be sure to self edit before you share!
Family Travel Journal
Grab a trusty empty notebook, some colored pens and pencils and you are ready to create a family travel journal. Whip out this project when you are waiting in line (or for food) and have the kids contribute.
How it Works: Set a time aside each day for every family member to write a favorite thing about the day. More prompts include: Yummiest Thing I Ate Today, Weirdest Thing I Saw Today... you get the idea. Doodles are also to be encouraged. You can also buy one with prompts like this.
Pros: Inexpensive. The "in real time" creation of the journal also can't be beat. and Free, fast and portable. Easy to share online with multiple frien
Cons: You must remember to pack it!
MORE TRAVEL FROM MOMTRENDS
PIN IT!
Use pinterest to save your favorite family travel articles, and be sure to follow our Travel with Kids board.