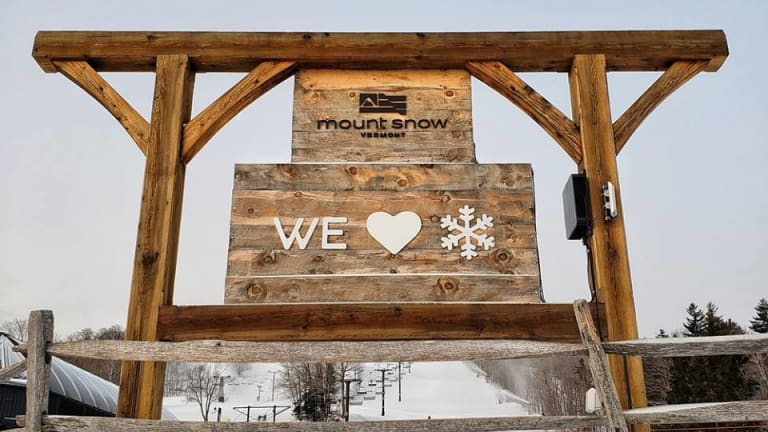 Comparing 2022/23 Early Season Ski Pass Deals
Getting the best deals for the 2022/23 Ski and Riding Season
It's time to think about your season pass to your favorite ski mountains. I know it's March and you're savoring the early days of spring (unless you live where its still snowing), but soon you'll be dreaming of knee-deep powder and planning your long weekends. The best deals expire in April. Let's start comparing early season ski pass deals.
Related: Why you need an REI membership
First let's talk about WHY you want a season pass.
Money. It's all about the Benjamins. Getting a season pass can save you big bucks. No one ever said skiing was cheap. There are ways to save. Buying in the pre-season can save you up to 40% on tickets.
Usage. When you've got a season pass you are psychologically motivated to use it. I don't know if there are actually studies proving this, but my own anecdotal evidence shows it to be true. When I have a pass I'll go for "just a couple" runs on a day when I only have a few hours to ski. And those couple runs are bliss.
Support. You're supporting an industry that you love. On the East Coast the snow was dismal last year, but mountains were able to stay in business thanks to season pass business. I know you aren't running a charity, but you are a skier and that means you are invested in this business succeeding.
BONUS REASON: Variety. Many of the new passes have added mountains that are off the beaten path. Funny thing is, when they are "free" you just might try one of them and love it.
Comparing Ski Season Pass Deals
Now, let's dive into the options. I'm going to start with the big ones. These are multi-mountain, multi-state options.
Ikon Pass
Ikon Pass has a TON of mountains on their pass. From Alaska to Canada to West Virginia and everything in between, you'll never get bored. There are three pass options and 50 destinations included. Full disclosure -- this is the pass my family has purchased for the past two years because we love skiing out west at the indy mountains. 
For the 2022/23 season, they have three new partners: Chamonix Mont-Blanc Valley, Sun Valley, and Snowbasin. 
Passes are $1079 for ages 23+. If you are a renewing passholder, you'll get a $100 credit on your adult season pass.
Financing is available for $98/month. 14 unlimited destinations, and 7 days at the rest. 
If you want fewer days and fewer resorts, you can save a bit of money with the Ikon Base pass. It'll have blackout dates on the holidays. The Ikon Base starts at $769 and has renewal discounts too.
The next tier is called the Base Plus, this one has blackout dates on the holidays too, but you get access at Jackson Hole Mountain Resort, Aspen Snowmass, Deer Valley Resort, Alta Ski Area, Sun Valley, and Snowbasin for $969. It's a lot to consider.
Starting March 10, new pass holders can Buy Now, Ride Now with immediate sun-drenched access to 5 destinations upon purchase. As the days grow longer, spring access will grow to include a total of 10 destinations by April 11.
There are also pass options start at $249 USD adult for the 2-Day and 3-Day Ikon Session Passes. These are for anyone who can't commit to more than a few days of skiing, but they aren't really season passes.
Get all the scoop at www.ikonpass.com
Mountain Collective
Right now you can get the 2022-23 at the lowest price of the year and get a third bonus day. When you purchase your 2022-23 Mountain Collective Pass, you get two days at 22 destinations, a bonus third day at the resort of your choice, half-off additional days and zero blackout dates. 
The pass is $539 USD for adults, $439 USD for teens, or $149 for children.
With the 2022-2023 season comes a few changes. Two world-renowned destinations, Sun Valley in Idaho and Snowbasin in Utah are returning to the Mountain Collective Pass while Mammoth, Palisades Tahoe, and Sugarbush will be departing.
Momtrends Note: These passes sell out. Get them while you can.
2 days at select destinations for a total of 44 days on snow.
50% off all additional days on snow at Collective Destinations
A bonus third day at the Mountain Collective destination of your choice.
Get your Mountain Collective Pass here.
Indy Pass
For families that live on the East Coast (for instance, this year there are 4 New Hampshire mountains) who plan to mostly drive to resorts, the Indy Pass may make a lot of sense. They haven't announced the resort partners yet, but it will likely look a lot like last year. 
You'll get two days of skiing/riding at 80+ uncrowded, authentic resorts plus 25% off a 3rd day. Kids must be under 13 on the date of purchase.
22/23 Early Bird Pricing: Right now the deals is just $28/month and $33 down if you buy before 4/1.  
If you want to pay in one lump, Early Bird Pricing ends May 17th: Adults $279, Kids $119.
Final blackout dates are expected to be similar to last season and will be announced by May 1.
Indy+ No Blackouts is a little more expensive: Adults $379, Kids $169. The Indy AddOn is Adults $189, Kids $89
Note: YOU WILL NOT RECEIVE A PHYSICAL PASS, passholders redeem lift tickets at the ski resort ticket window using their photo ID.
See all the Indy Pass products here.
Epic Pass
Epic Pass seems to be gobbling up resorts like crazy. They are on a spending spree and are duking it out with Ikon Pass to get the most resorts possible under one pass. For the locals, this is a problem --it's adding to lift lines, but for the rest of us, it's an exciting way to see new resorts. We know they recently raised base pay to $20/hour and I'm excited to see the commitment to affordable housing by the parent company Vail Resorts. Here's what is happening in 22/23.
The price of the Adult Epic Pass (ages 13 and up) has barely nudged up to $841. A child pass is $428. This offers 40 unlimited mountains with no blackout dates.
Plus, 7 days at Telluride, and 7 days at Canadian Rockies.
Five consecutive days of skiing and snowboarding at Hakuba Valley's nine ski resorts, and Rusutsu, Japan for the 2022/2023 winter season.
Includes Epic Mountain Rewards – 20% off food, lodging, lessons, rentals and more.
Refunds for job loss, injury, illness & more with Epic Coverage.
Plus, discounted tickets for friends and family.
For a limited time, get 10 Buddy Tickets on eligible passes when you buy your pass by April 21.
Epic FlexPlay New Epic FlexPay gives you the option to spread the cost of your Pass purchase over low monthly payments, with $0 down and 0% interest, plus no payments until September.
Another alternative is the Epic Day Pass option. Pick a 1-7 day pass and build out where you plan to ski. You'll get access to up to 32 world-class resorts from $38 per day. 
In addition, they also offer discounts for military, college students, seniors (65 and up) and adaptive.
Looking for help regarding your season pass, Epic Pass, or online account? Please use the Live Chat tool within your account or contact them at (970) 754-0005 to connect with an agent today. If your request is not time sensitive, please email us at seasonpass@vailresorts.com.
Powder Alliance
Don't think it's that easy. There's more to talk about, like Powder Alliance. This is a FREE pass with purchase of season pass at any of the participating 15 premier winter destinations, spanning 3 countries and 2 hemispheres. You'll get three free days at each resort.
Here's how it works: Buy a Season Pass pass at any of the participating resorts. Get three free days at any of the rest of the resorts. That's 42 days of extra skiing. The benefits come free when you purchase a top-tier, anytime season pass to any one of the Powder Alliance resorts.
Your Local Independent Mountain
Now let's talk about your local mountain--for those of us who don't live out West. For our family, it's Mohawk Mountain in CT. A season pass is $499. Yes friends, more than a Mountain Collective pass yet it only has a whopping 300 vertical. But it's our family hill and we want to support it so we buy season passes to invest in our community.
TIP: look for the midweek pass. If you have a flexible work schedule (or are a SAHM or retired) this is awesome. Take the kids midweek and you can save a bundle AND avoid crowds. At Mohawk, the midweek pass is $289--that's a 40% savings.
More Ways to Save
I know this was a TON of information to digest. I feel your pain. As a ski family that loves to travel we look at these facts and figures all the time. Tell me ski friends, what did I miss? Do you invest in season passes?
MORE SKI FEATURES FROM MOMTRENDS
PIN IT!
Use Pinterest to save your favorite family travel features. Be sure to follow our Ski Moms Pinterest Board.
This Comparing Early Season Ski Pass Deals feature is NOT a sponsored post. This was a labor of love.