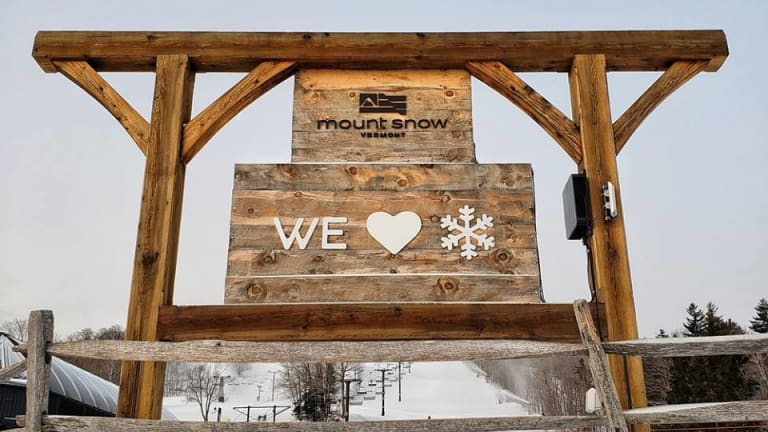 Comparing Early Season Ski Pass Deals
Getting the best deals for the 2019/20 Ski & Riding Season
It's time to think about your season pass to your favorite ski mountains. I know it's April and you're savoring the early days of spring (unless you live where its still snowing), but soon you'll be dreaming of knee-deep powder and planning your long weekends. The best deals expire in April. Let's start comparing early season ski pass deals.
First let's talk about WHY you want a season pass.
Money. It's all about the Benjamins. Getting a season pass can save you big bucks. No one ever said skiing was cheap. There are ways to save. Buying in the pre-season can save you up to 40% on tickets.
Usage. When you've got a season pass you are psychologically motivated to use it. I don't know if there are actually studies proving this, but my own anecdotal evidence shows it to be true. When I have a pass I'll go for "just a couple" runs on a day when I only have a few hours to ski. And those couple runs are bliss.
Support. You're supporting an industry that you love. On the East Coast the snow was dismal last year, but mountains were able to stay in business thanks to season pass business. I know you aren't running a charity, but you are a skier and that means you are invested in this business succeeding.
BONUS REASON: Variety. Many of the new passes have added mountains that are off the beaten path. Funny thing is, when they are "free" you just might try one of them and love it.
Comparing Ski Season Pass Deals
Now, let's dive into the options. I'm going to start with the big ones. These are multi-mountain, multi-state options.
Epic Pass
Epic Pass seems to be gobbling up resorts like crazy. They are on a spending spree and are duking it out with Ikon Pass to get the most resorts possible under one pass. For the locals, this is a problem --it's adding to lift lines, but for the rest of us, it's an exciting way to see new resorts.
Right now the Epic Pass will get you unrestricted/unlimited access to: VAIL, CO, BEAVER CREEK, CO, WHISTLER BLACKCOMB, BC, BRECKENRIDGE, CO, PARK CITY, UT, KEYSTONE, CO, HEAVENLY, CA/NV, NORTHSTAR, CA, KIRKWOOD, CA, STOWE, VT, WILMOT, WI, AFTON ALPS, MN, MT BRIGHTON, MI, PERISHER - 2020 ACCESS, FALLS CREEK - 2020 ACCESS, HOTHAM* - 2020 ACCESS, OKEMO, VT, MOUNT SUNAPEE, NH, CRESTED BUTTE, CO, STEVENS PASS, WA. But stay tuned, they seem to be adding resorts every month.
Some of the additional mountains you'll get limited access on the Epic Pass include:
7 Days at Sun Valley
7 Days at Canadian Rockies: Resorts include: Fernie Alpine Resort, Kicking Horse Mountain Resort, Kimberley Alpine Resort, Nakiska, Mont Sainte Anne, and Stoneham.
5 Days in Japan: A total of five consecutive days of skiing and snowboarding at Hakuba Valley's ten ski resorts for the 2019/2020 winter season.
30 European Resorts
If you don't think you'll get enough value out of the unlimited plan, Epic also offers 7-day and 4-day options. This is a great deal for my family--we intend to go to Vail for a week. Lift tickets are $108 a day. The pass pays for itself in just under 3 days. It also provides flexibility by allowing you to use your days consecutively or over the course of the entire season.
Momtrends Note: Kids are considered "adult" once they hit 13. Ouch. Kids, stay young forever.
Ikon Pass
Ikon Pass has a TON of mountains on their pass. From Alaska to Canada to West Virginia and everything in between, you'll never get bored. There are two pass options and 39 destinations included. Full disclosure -- this is the pass my family has purchased for the past two years because we love skiing out west at the indy mountains.
Unlimited skiing at 14 destinations: STEAMBOAT, CO, BIG BEAR MOUNTAIN RESORT, CA, WINTER PARK RESORT, CO, STRATTON, VT, COPPER MOUNTAIN RESORT, CO, SNOWSHOE, WV, ELDORA MOUNTAIN RESORT, CO, CRYSTAL MOUNTAIN, WA, SQUAW VALLEY ALPINE MEADOWS, CA, TREMBLANT, QC, MAMMOTH MOUNTAIN, CA, BLUE MOUNTAIN, ON, JUNE MOUNTAIN, CA, SOLITUDE, UT
Up to 7 days at and additional 24 destinations. Full mountain details here: https://www.ikonpass.com/en/shop-passes/ikon-pass-2019-2020
I like that my Ikon Pass comes with a full year membership to Protect Our Winters (POW). I'm helping fund POW's efforts to turn passionate outdoor people into effective climate advocates and help curb climate change.
My membership will get me climate action alerts, 20% Off POW Store merch a subscription of the LINE newsletter and POW stickers To learn more, visit www.protectourwinters.org.
Options are currently $949 Adults and $649 Base Pass Adults. Payment options are available. You'll save $30 on each pass buying this now.
Prices go up April 24 at midnight. Click here for pass
Mountain Collective
The Mountain Collective has the fewest number of ski days, but it's well priced and has some AMAZING mountains, like Alta/Snowbird, Aspen Snowmass, Jackson Hole and Whistler Blackcomb. 
If you want to ski more you get a 50% discount on all additional days with no blackout dates. Passholders also receive two days at each Global Affiliate Destination, Chamonix (France), Hakuba Valley (Japan) and Valle Nevado (Chile).
For only $449 you can give your season the freedom it deserves with access to 17 destinations including Alta and Snowbird plus Jackson Hole, Big Sky, Aspen and more, all with no blackout dates. Unlimited additional days are 50% off.
Momtrends Note: These passes sell out. Get them while you can.
2 days at select destinations for a total of 34 days on snow.
50% off all additional days on snow at Collective Destinations
A bonus third day at the Mountain Collective destination of your choice.
Get your Mountain Collective Pass here.
Peak Pass
For families that live on the East Coast who plan to mostly drive to resorts, the Peak Pass may make a lot of sense. My advice is to focus on the Explorer Pass that gets you unlimited skiing at 14 East Coast mountains. 
Here they are by state NH: Wildcat, Crotched, Attitash. PA: Jack Frost, Big Boulder, Liberty, Roundtop and Whitetail. VT: Mount Snow. NY: Hunter Mountain. OHIO: Alpine Valley, Boston Mills, Brandywine and Mad River Mountain.
Peak Pass Pricing
$629 for Adults age 30+
$399 Youth 7-17
$60 Scout all access for kids 6 and under
Prices go up April 30, 2019. 
Powder Alliance
Don't think it's that easy. There's more to talk about, like Powder Alliance. This is a FREE pass with purchase of season pass at any of the participating 13 resorts.
Let me give you an example. You buy a season pass at Crested Butte, an alliance member, for $669 (that is the adult rate until 10/7), then you will get 42 days at 15 premiere winter destinations. That's 3 free days at 13 resorts spread out over New Mexico, Arizona, Idaho, California, Colorado, Oregon, Utah and Oregon. They even cover Japan.
There are no membership fees, no collective pass prices, no additional charges of any kind. Simply present a 2016/17 anytime season pass from a participating Powder Alliance area and receive free skiing benefits at all the rest. Restrictions apply and all tickets must be used in the same season as the accompanying pass.
Utah seems to grasp the concept that they need to give families a variety of options. Let's kick it off by saying the FREE programs for 5th and 6th graders just rock. (get the details: https://www.skiutah.com/passes/passports). I know I am missing some options in Utah, but here are my favorites.
Now let's talk about your local mountain--for those of us who don't live out West. For our family, it's Mohawk Mountain in CT. A season pass is $499. Yes friends, more than a Mountain Collective pass yet it only has a whopping 300 vertical. But it's our family hill and we want to support it so we buy season passes to invest in our community.
TIP: look for the midweek pass. If you have a flexible work schedule (or are a SAHM or retired) this is awesome. Take the kids midweek and you can save a bundle AND avoid crowds. At Mohawk, the midweek pass is $289--that's a 40% savings.
I know this was a TON of information to digest. I feel your pain. As a ski family that loves to travel we look at these facts and figures all the time. Tell me ski friends, what did I miss? Do you invest in season passes?
MORE SKI FEATURES FROM MOMTRENDS
PIN IT!
Use pinterest to save your favorite family travel features. Be sure to follow our Ski Moms Pinterest Board.
This Comparing Early Season Ski Pass Deals feature is NOT a sponsored post. This was a labor of love.