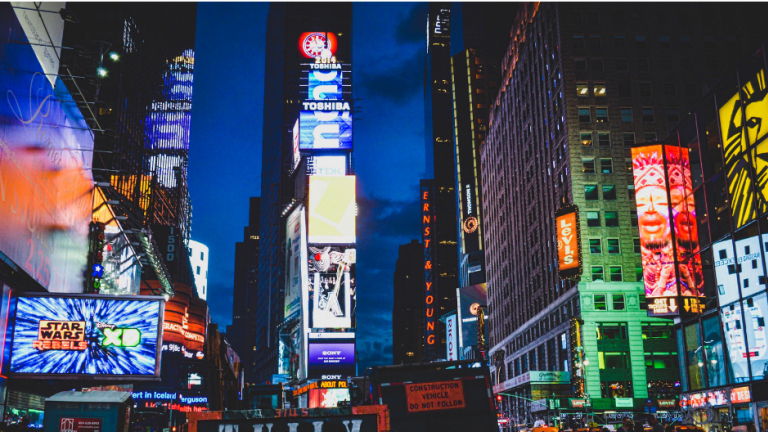 Broadway for Kids and Family Shows in NYC
Our favorite Broadway for Kids and Families that are currently running in NYC.
This is the place to get inspired by NYC culture. It's a round up of our live performance reviews. Broadway for Kids and Family Shows in NYC will be continuously updated. Enjoy and please leave comments.
Momtrends Broadway Show Reviews
The trend of taking popular young adult books and turning them into Broaday shows is pretty hot. We've currently got two shows running, Harry Potter & the Cursed Child and Be More Chill; and then Dear Evan Hansen was flipped, they turned the musical into a book! No matter the order I'm thrilled that Broadway producers are trying to lure young audiences to the theater. The new Broadway Musical, The Lightning Thief is a wonderful success story. In limited engagement, this new musical is a pure delight.
Read the full Lightening Thief on Broadway review. 
The show is a musical version of the 2004 movie that starred Lindsay Lohan. The movie was a huge success thanks in part to the writing of Tina Fey. The musical version of Mean Girls premiered in 2017 and is enjoying a nice long Broadway run. Like the movie, the musical orbits around high-school life and girl drama. Fey wrote the book for the Broadway musical and has, once again, struck gold.
For anyone not steeped in Harry Potter lore, seeing the new two-part play Harry Potter and the Cursed Child would be like getting hit with a confundus charm. Excuse me if I sound a bit like Sybill Trelawney: you need to know the history to see the future. For the poor muggles who known nothing of J.K.Rowling's world of witches and wizards, this nine hour commitment will be a slog, but for those of us who have been bought into her world, it's simply magical. This Harry Potter and the Cursed Child Review is for the believers.
Read the full Harry Potter and the Cursed Child review here
The story centers on Gander a small Newfoundland town that opened its doors to stranded travelers during the September 11 terrorist attacks. The musical is performed in one act with no intermission. Twelve actors take on multiple rolls to tells the stories of the stranded travelers and th locals who embraced them.
The show succeeds thanks to a strong score, clever staging and a wonderful cast, but mostly it's the uplifting story that keeps audiences mesmerized.
Read More on Come from Away here 
PLAN YOUR NYC VISIT
Check out our NYC page for things to see and do in NYC and don't miss these highlights.
This Broadway for Kids and Family Shows in NYC feature is not sponsored.