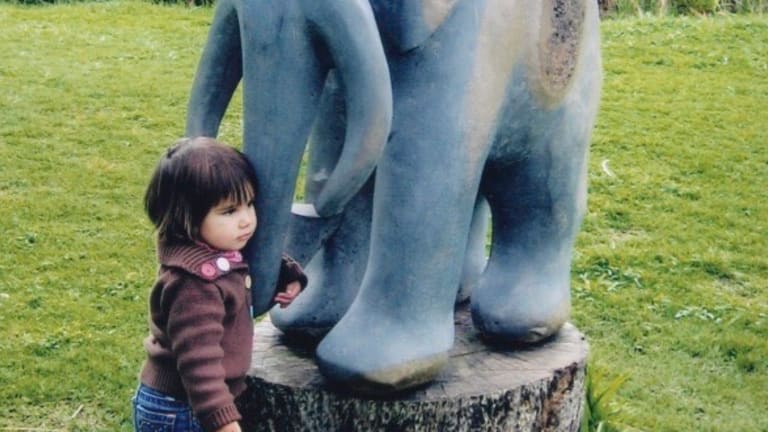 Adventures in Cape Town, South Africa
Seeing the world with kids along is easier when you have travel notes from friends. Sharing travel musings on South Africa.

It's a wild and wonderful world out there. For the past ten days, I have been traveling in South Africa with my husband, daughter and our family helper. Internet has been spotty at best--when we took off I had lofty expectations of posting every other day. Ha! The good news is I've been unplugged and delightfully connected to my daughter.
Related: How to safely plan your summer vacation
Strangely enough we are in our most remote stop in the Cederberg Mtns. and I have the best connection. So time to catch up on Momtrends Travel notes.
Cape Town is a lovely place for a family vacation. There's a ton to do with kids of all ages and compared to many other S.A. cities, it's quite safe.
We stayed at the Vineyard Hotel. They were completely prepared for kids--high chair, pack-n-play and humongous tortoise. We rented a small garden cottage--two bedrooms two baths--perfect for our group.
Five minutes drive away is the world-renowned Kirstenbosch Gardens. One could certainly make a full day of this botanic nirvana. Little ones will love climbing rocks and checking out the sculptures (and yes, you can touch them) in the spellbinding sculpture gardens. They are running a concert series in the garden on Sundays--check it out if you intend to visit.
Another adventure involved a trip to Boulder's Beach to see the "Jackass Penguins." We found them dignified and charming. The drive takes about 45 minutes from Cape Town proper--and it's a breathtaking drive along the coast. It was a thrill and I did my best to stay focused and on the left.
More on our other South Africa stops here.
MORE TRAVEL FROM MOMTRENDS
PIN IT!
Use Pinterest to save your favorite family travel articles, and be sure to follow our Travel with Kids board.