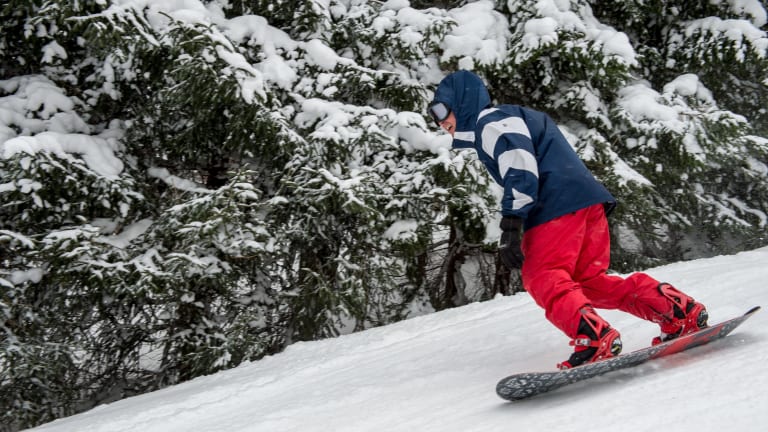 2021 Holiday Travel Trends for Families
From the slopes to luxury family resorts now's the time to plan a family getaway.
Travel season is upon us, and savvy moms are in planning mode. Now's a great time to plan  holiday travel for your family and we have the hottest 2021 travel trends for families.
Wyndham Hotels & Resorts
With thousands of hotels across the portfolio of iconic brands, there's a great Hotel By Wyndham waiting to greet you. The holidays can be a balancing act… you want to keep the family close, but you also want your own space—which is why I like Wyndham Hotels & Resorts. Whether it's getting a break from the in-laws or just saying no to sleeping on that pullout sofa—Wyndham's has over 20 brands and thousands of hotels, including La Quinta by Wyndham, Days Inn by Wyndham and Super 8 by Wyndham, to name just a few. Not only do you get your own room, but also great amenities like breakfast, free Wi-Fi, Wyndham Rewards points and more. Best of all, if you stay 4 nights over the next two months—nights don't need be consecutive—you can earn a free night. Checkout WyndhamRewards.com for all the details.
Visit New York 
If you're looking for the perfect holiday and post-holiday destination, New York State is ideal for skiing, family outings, multi-generation gatherings and overall winter fun. The state with the most ski areas, New York offers diverse ski experiences from family-friendly to advanced, along with cross-country. Also, try snowmobiling, snowshoeing, ice biking at Buffalo's Canalside or hiking on the recently completed 750-mile Empire State Trail. Enjoy indoor activities too, such as grabbing a craft beverage or relaxing at a spa or, for a more cultural experience, visiting one of New York State's world-class museums, such as the Corning Museum of Glass. 
And don't forget New York City! From the famous Rockefeller Center Christmas tree to ice skating in Central Park, new attractions like the Summit at One Vanderbilt and of course Broadway, there is something for everyone. Easily reached by car and with affordable airfare options, NY offers great value to families. For more, check iloveny.com. 
The National Comedy Center
The National Comedy Center is an American museum dedicated to comedy. The Museum and archive are located in Lucille Ball's hometown of Jamestown, New York, and documents the history of comedy and the artists, producers, writers, cartoonists, and other notable figures who have influenced its development in the US.  The museum is located at 203 W 2nd St, Jamestown, NY 14701. Get more details here comedycenter.org
iSkyNY
New York State is home to some great skiing and riding. Two of our favorites include Holiday Valley and Windham. Holiday Valley Resort, is a family-oriented vacation spot and ski resort in Ellicottville, New York and a great place for kids to learn. 6557 Holiday Valley Rd, Ellicottville, NY 14731 Plan your visit here www.holidayvalley.com/ Windham offers 1600 vertical feet of skiing and riding. New this year is the Base Camp --the home for Windham Mountain Kids. The completely renovated facility will enhance the lesson experience and assist in developing young skiers and snowboarders into the best they can be. 19 Resort Dr, Windham, NY 12496 Plan your visit here www.windhammountain.com
Travel Safely
Get the latest safety updates here  www.iloveny.com/travel-tools/coronavirus-resources-for-travelers/
This is a sponsored post. Images courtesy of I Love NY.