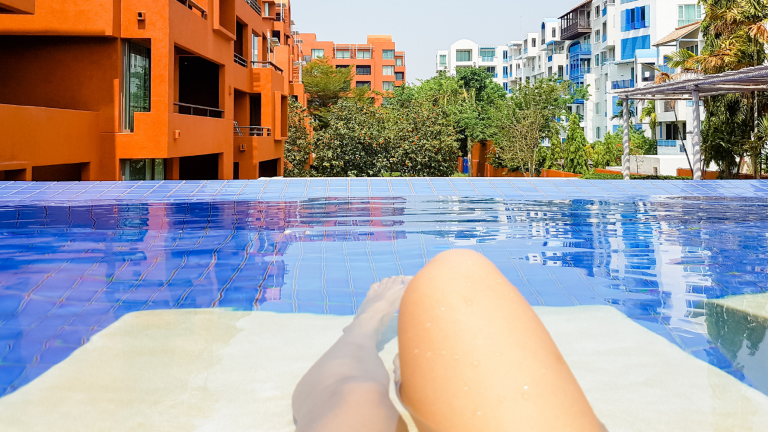 Why You Shouldn't Share Vacation Photos
How to Avoid Putting Your House at Risk While Your Away This Summer
We've all been there, sipping an exotic drink by the pool miles away from our home and routine while taking dozens of pictures to capture the precious moment. As the saying goes 'pics or it didn't happen',' we're quick to post them on Facebook or Instagram for our friends to see how great we're doing. And, let's be honest, to brag a little bit.
Related: Summer travel trends for families
However, not many holidaymakers are aware that this social activity can get them in real trouble. Uploading pictures from the beach together with sharing other private material, such as holiday plans, countdowns, and plane tickets online is a risky matter for a good reason.
To avoid unexpected disappointment, cybersecurity experts at have 5 useful tips that will help you achieve both – enjoy your holiday to the fullest and keep your home safe.
1. Wait until you get home to post pictures from your holiday. It's better to hold off with posting things online while you're away. Don't let your followers know your home is empty at the moment.
2. Make sure your account settings are set on private. One of the most important things before posting anything online is to know who you're sharing your information with. Make sure that your account settings are set on private and your posts are visible to your friends only instead of everyone on the internet.
3. Never share personal information on social media. Remove personal details, such as home address and telephone number, from your profile pages as they can be easily accessible to anyone. Don't make status updates sharing your location. And never ever post photos of your passport, plane tickets, or any other documents.
4. Protect your location. Keep your whereabouts private by using VPN services like NordVPN. It's a virtual private network that hides your IP address and the real location. By connecting to another country's server, you can set your location virtually to any place in the world.
5. Be careful with free public Wi-Fi. Be extra cautious when connecting to public Wi-Fi. Coffee shops, supermarkets, and even school cafeterias offer unsecured Wi-Fi networks. Hackers can easily act as free Wi-Fi hotspots or steal data from unprotected networks. One of the best ways to safely use public Wi-Fi is by installing a VPN.
In the age of digital oversharing, it's vital to stay alert and act smart when using social media. Keep your accounts private, don't reveal your location, and post when it's safe to post. If you follow these simple principles, only approved friends will be able to view your activity and share positive reactions on your vibrant holiday photos. And you'll prevent your empty house from possible intrusion.
MORE TRAVEL IDEAS FROM MOMTRENDS
Want more on how to keep your home safe while traveling, click HERE. Plus, how to keep cool in your care this summer.
PIN IT!
Use Pinterest to save your favorite family travel destinations to help inspire your next trip. Be sure to follow our Travel with Kids board here.
This is not a sponsored post. Tips courtesy of Daniel Markuson and the cybersecurity experts at NordVPN.