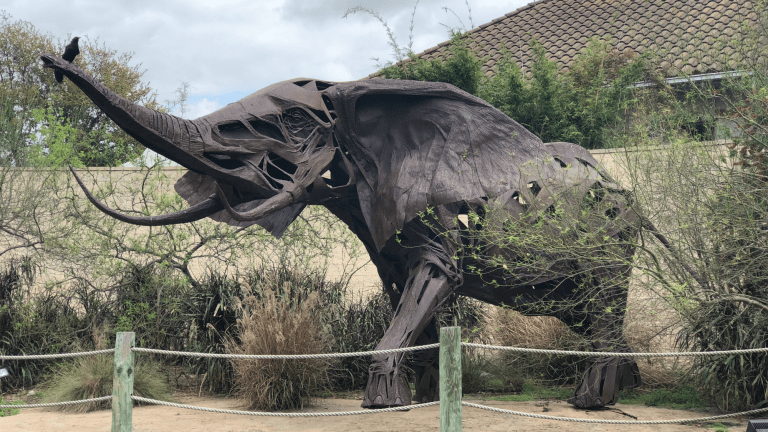 Where to Stay in the Houston Museum District
If you're planning a trip to Houston, might I make a suggestion? Stay in the museum district. It's adjacent to the Medical Center, so one might not think of that area as THE place to stay in Houston, especially if the trip in question is a family vacay. Let me tell you though, there is plenty for kids to do in the museum district, especially if your kids are gaga for museums like mine are. And what about the parents? Well, apart from the educational museums, of course, for parents, there is the Intercontinental. This hotel is the healthy dose of luxury one might need when traveling with children. Haha! I know I'm not the only mama who needs at least a little pampering after a long travel day with little ones.
What to Expect at The Intercontinental
The Intercontinental's rooms alone are pampering enough, but don't, worry, there's more. Let's first talk about those rooms first however. They're simply stunning. From the bedding, to the artwork and even the perfectly appointed coffee station, they're everything you need to feel fully at ease. And the beds are sublimely comfortable which is always sticking point for me. No matter how nice a hotel is, if the bed isn't comfortable, I'm unlikely to return. Well, we sunk into our beds after arriving fairly late in the evening and every single member of my family fell asleep within moments. Thanks to a blissful night's sleep, we were raring to to go the next day and ready to take on a full day of sightseeing.
But before we get to that sightseeing, let's talk about the Intercontinental customer service. It's pure class all the way. Their friendly staff is more than happy to assist with restaurant recommendations, although they have an incredible in house eatery called Safina, directions, you name it. They even tracked down my son's beloved stuffed pig when he left him behind in our room. Piggy Poo Poo had quite the journey which the staff oh so kindly documented for us. He even made it to the Presidential suite! Clearly, they have their customer's needs in mind even after they've checked out!
What to Do in the Houston Museum District
So, now that you know why I loved the property so much, let's talk about what you can do in the Houston Museum District. A couple of my favorite family friendly museums include the Houston Museum of Natural Science, which boasts my daughter's personal favorite, a butterfly center, and the Children's Museum of Houston where kids can enlist as a S.E.C.R.E.T. undercover spy agent. That's enough to make my son's year!
The Houston Zoo, that more than 6,000 animals call home, is also in the area which was another major hit with my kids. And it's in Hermann Park which boasts bountiful gardens, a theater, lush jogging trails and more. There was even a kite festival happening in the park when we were there. It would be worth your while to research the park's special events when planning your trip! We actually made a big day of it and stopped at all these spots, but you could certainly break up your museum district visit over several days. There are actually 19 different museums!
Now, remember when I mentioned that the Intercontinental was in the Medical Center area. That makes it perfect for families who have children visiting one of the hospitals. Life is hard enough when you have a sick child, having a comfortable place to rest your head at enough that's right around the corner from where their treatment facility is worth its weight in gold. I know I'll be keeping that in the back of my mind if I know anyone who could use that kind of help!
So, if you're going to be in the Houston area, you know where to stay and which property to recommend if you have friends or family traveling there too! And for more travel advice, check out our Grand Hyatt Baha Mar Bahamas trip!
We were not paid for this post. Accommodations were provided for purposes of this review.