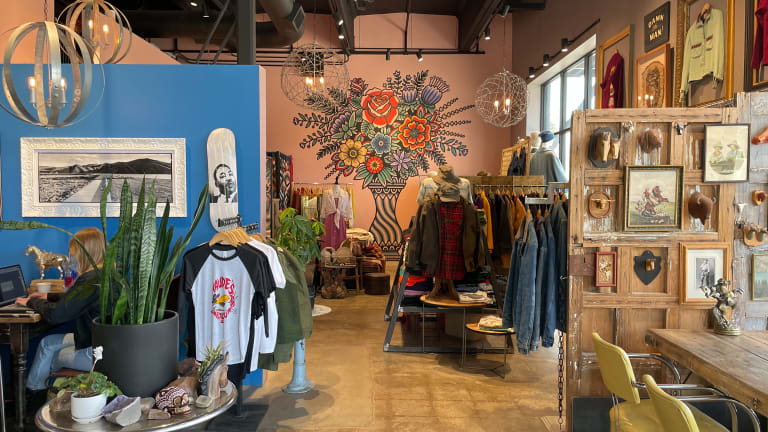 Where to Eat in Sun Valley, Idaho
When you are done with your adventures, explore the food scene in this stunning mountain town.
Whether your family is traveling to ski or to take in the mountains in the summer, Sun Valley is a tremendous vacation destination. In addition to access to the outdoors, Sun Valley has so much to offer including terrific restaurants. I've put together a list of where to eat in Sun Valley and can't wait to discover even more spots to refuel and celebrate the best of Idaho.
Related: Why we picked the limelight hotel at Sun Valley
Where to Eat in Sun Valley, Idaho
I've put together a list of my favorites from my trips to Sun Valley. Hours and menus change all the time, please be sure to call ahead or check online before you head to the restaurant.
Grumpy's: For a tasty burger, you can't beat Grumpy's. It's a spot for locals, but they also welcome out of town guests too. Order at the bar, the menu is pretty simple, and then grab a table. While you might want to linger and study the stickers and scene, they vibe is eat and then head on out. Though, the traditional beef burger is the favorite, the girls had veggie burgers that were great and I had the ahi-tuna sandwich. The fries are awesome and if you want a local brew, this is your spot. Location: 860 Warm Springs Rd, Ketchum, ID 83340; (208) 720-3171
Enoteca: This was our favorite meal from the trip. Enoteca is located right on the main street of Ketchum. You'll definitely want to book ahead here. They get full pretty quickly.  The decor is warm and inviting. We started with an order of the Brussel sprouts and a bunch of salads. The main dishes were well-priced ($20-$37) and delicious. We ordered lamb chops, chicken cacciatore, and duck. One dish was better than the next. The service was warm and knowledgable. When I wanted to order a glass of wine to go with my lamb chops, they waiter brought over two pours for me to sample before picking. Check out the menu at www.ketchum-enoteca.com Location: 300 N Main St, Ketchum, ID 83340; (208) 928-6280. Book on resy.com
The Covey: We were lucky to get a table at this adventurous spot. They always keep tables for walk-ins. We loved the setting, it's an open kitchen with a long gorgeous bar and a few tables in the mix. There's outdoor seating too. The menu is all about exploring flavors. We loved the mushroom plate and the fresh trout. This is probably not the spot to take young kids, but our teens loved it. Please note that there is a $100 per guest charge for any cancelations with in 24hrs of the reservation time. Location: 520 Washington Ave, Ketchum, ID 83340; (208) 726-3663. Book on resy.com
Maude's: My girls and I adored this coffee shop/clothing store. It's a bit off the main streets of Ketchum and worth the walk. It's perfect for a lunch and a chance to shop. It's all about the coffees and the toasts--avocado toast is the hero of the day. While we waited for our order, we looked at the cool fashions--a mix of vintage and new. The cafe uses local organic ingredients whenever possible and the boutique strives for a collection of garments that have a hand in them. Find out more www.maudesinketchum.com Location: 311 1st Ave N, Ketchum, ID 83340; (208) 928-4223
Apples Bar & Grill: Located steps away from the Warm Springs base area, this is a fun place to get snacks and drinks after skiing. Try the TACHOS a mix of tater tots and nachos -- after a full day of skiing, they HIT the spot. My husband and I sipped on Aperol spritz's. They have live music in the outdoor area. Don't worry about changing before you head here, most folks are in ski boots and their ski gear, Location: 205 Picabo St, Ketchum, ID 83340; (208) 726-7067.
Breakfast in Sun Valley
Every adventure requires fuel. These are my favorites to start the day.

Konditorei: The Austrian-inspired Konditorei (it means means bakery), is our absolute FAVORITE breakfast spot in Ketchum. The setting is old-school Austrian. With any luck you'll be greeted and quickly seated at a sunny spot by the fire. Start with a Triple Chair (3 shots of espresso plus steamed milk), the kids got cocoa (with colored sprinkles). We love the brunch dishes, we got Florentine Benedict (eggs and greens) and the Konditorei Breakfast ($18) it offers two eggs any style, ham, bacon or sausage, choice of toast, biscuit or english muffin, and a green salad. This is the BEST spot to fuel up before skiing or hiking. Save room for the fresh-baked pastries. Location: 1 Sun Valley Rd, Sun Valley, ID 83353; (208) 622-2235
Hailey Coffee: We found the best coffee in Ketchum...it's a deep roast with loads of flavor. In addition to coffee, they have tasty baked goods. They have a few seats inside and a small patio outside. Find out more www.haileycoffeeco.com Location: 611 Sun Valley Rd., Ketchum, Idaho (there is also a spot in Hailey).
More Sun Valley Restaurants to Try
While I haven't been to these, they came recommended from local friends.
Despo's: Locals pick this spot for a fix of Mexican food. It's the go-to spot for  tacos, burritos and homemade salsas, plus beer and margaritas. Get the menu here www.despossv.com/ Location: 211 4th St E, Ketchum, ID 83340, (208) 726-3068
Rickshaw: Seasonal plates of Southeast Asian street fare in a lively space with a bar & patio. You can't book ahead, but you can order to go. Check out the menu www.eat-at-rickshaw.com/ Location: 460 Washington Ave, Ketchum, ID 83340, (208) 726-8481
Lizzie's: Friends swear by the coffee here. Curbside only. www.lizzysfreshcoffee.com Location: 491 10th St A-3, Ketchum, ID 83340
MORE SKI FEATURES FROM MOMTRENDS
PIN IT!
Use Pinterest to save your favorite family travel features. Be sure to follow our Ski Moms Pinterest Board.
Momtrends was not paid for this post.