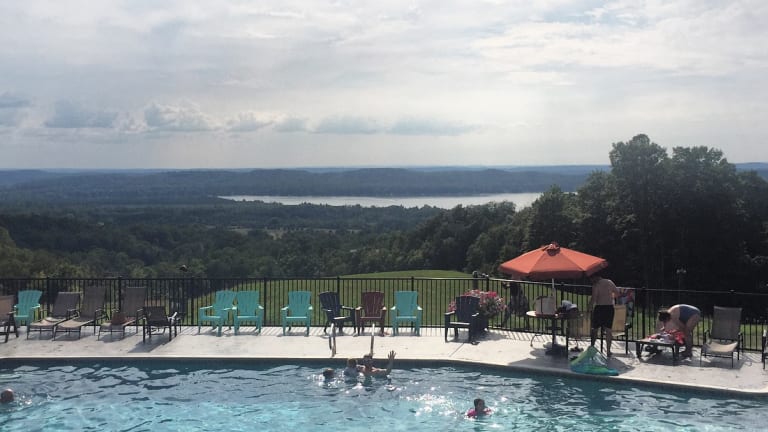 Top Tips When Booking a Hotel Room for Your Family
Search Smarter and Book Directly
I'm pretty sure no one loves a hotel stay as much as my two little ones. It doesn't matter where we are or why we're there—if it has a pool or an arcade, they're pumped. Heck, if it has an on-floor ice machine, they 're happy campers.
The change of scenery and the novelty of sleeping in one big room make them totally giddy kiddies. And they insist on sleeping in the same bed—that is, once they finally calm down from the initial excitement.
As a family, we love to travel; and I enjoy consuming the world through their eager, hungry eyes—you know, one free hotel breakfast buffet at a time. We've had some amazing experiences together on the road, but we've also had a few travel fails.
Of course nothing gets a trip off to a rocky start like a hotel-booking hiccup. And it turns out; this issue is more common than you'd think. According to a new survey by the American Hotel & Lodging Association (AHLA) in partnership with Morning Consult, 23 percent of consumers say they were misled by third-party travel resellers in 2017—either by phone or online. That means 28.5 million hotel stays were affected--adding up to an astounding $5.2 billion in fraudulent and misleading transactions. 
These shady third-party companies often use tricky tactics to fool consumers into thinking they're booking directly through a hotel when they are definitely not; and this can lead to extra fees charged, lost reservations, and other potential consequences. With 39 percent of travelers saying they regularly use third-party sites to book their hotel rooms, the AHLA wants to protect families and warn travelers to be wary and "Search Smarter."
So what does this new AHLA campaign slogan mean? Well, for starters: do you due diligence, and when booking travel online, do it directly through the hotel's website or mobile app. Not only does this help people avoid potential scams, direct booking also often results in the best deals, more travel perks, and lots of benefits. Win-win-win!
This got me thinking about my family's best trips and what made them successful—from Florida to Kentucky to Chicago to LA to the Poconos! Turns out, they all shared some common ground. Here are my top four tips for happy hotel-traveling with kids.
Pick the Best Hotel for Your Specific Needs
My children aren't picky when it comes to travel, but there are a few things we need to ensure we have an enjoyable time together. For us, a spacious room is key—no boutique studios for our boisterous foursome. My littles like to run around, so we require an open suite. We also prefer a hotel bathroom with a tub; my youngest prefers a soak, and my big boy likes a refreshing rinse-off (so, bonus points if it also has a stand-alone shower).
These are our hotel quirks, but for other travelers, in-room and on-property amenities may trump all else. The point is: seemingly small details can make all the difference. By all means, look at review sites, but be sure to get all your facts straight on the hotel's actual web site. And then, of course, book directly!
Be Flexible
Travel can throw you off you're a-game. Everyone is sleeping in tight quarters, there's one shared bathroom, and schedules are frequently thrown into upheaval. Instead of stressing about missed naps and late nights, embrace the change and be flexible. Travel is extraordinary—so your ordinary day-to-day routine is bound to fly out the window.
BYO Food
I love trying out new restaurants as much as the next traveler, but I'm also a realist. With children in the picture, making and eating some meals in our room is just plain practical. Kids get cranky when they're overtired and off their regular routine (see above tip!), so it's easier to keep everyone calm and collected in the privacy of your own room. We tend to eat lunch out and about, and take advantage of in-room efficiency kitchens for our dinners and some breakfasts.
Experience It Through Your Kids' POV
Anything and everything can be magical when you see it through the not-jaded eyes of a two year old or a five year old or even a 12 year old! The overwhelming smell of chlorine at an indoor pool, free welcome cookies, and even a plain old ice machine can make for fun when you're traveling as a family. Enjoy it all!
This post is sponsored by the American Hotel & Lodging Association