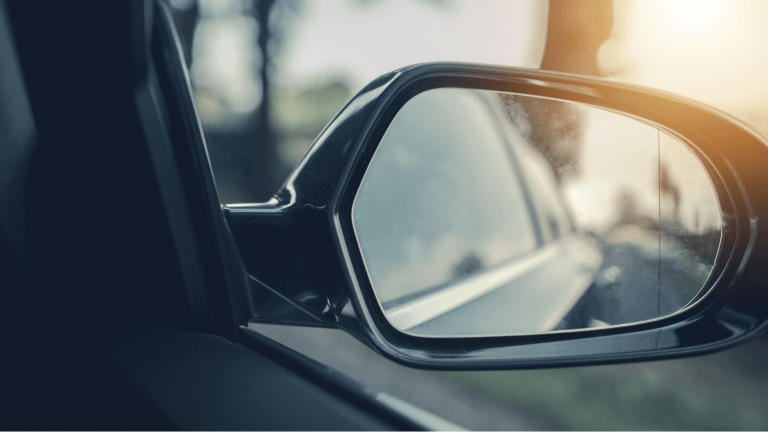 Tips to Organize the Car Before Your Big Road Trip
If the Netflix series Tidying Up has inspired you to straighten up your home in ways you never thought imaginable, we have one question for you: did you forget about your car? With Memorial Day Weekend, the unofficial start to summer, just days away, families are gearing up for another year of exciting travel adventures with their loved ones. 
Nearly 100 million Americans – 4 in 10 U.S. adults – are planning to take a family vacation in 2019, with over half expecting to pack up their cars for a great American road trip according to AAA. Before you hit the road this summer, we are sharing some tips and tricks for decluttering and organizing your vehicle – because an unclean car is the last thing you should be thinking about as you're planning your vacation.
Less is more
Avoid keeping trash and unnecessary items in your vehicle. Not only can the clutter be unsightly, things rolling around or spilling can cause wear and tear.
Know your vehicle
Explore all of the different spaces and storage compartments to understand where you can place your items. It helps to think through the lens of how you use different parts of the vehicle:
• The front row is your command center: keep everything accessible but organized.
• The back seat is for passengers and entertaining kids: seats and surrounding areas should provide a clear path for entry and exit but tablets or toys that are necessary distractions should be stored within reach.
• If you have a third row, it's probably for occasional use: don't clutter it up beyond accessibility.
• Cargo space is for things: think about how to keep groceries, sport gear, safety tools or ice scrapers from tumbling around; if you have underfloor storage, it is great for essentials used infrequently.
Have a place for everything, and put everything in its place
Sort items by the things you use often (charging cords, spare change) that should be most accessible while things used less often and while parked (cleaning supplies or napkins) can be just out of the driver's reach.
Store your tech
Figure out how to have as few cords as possible while covering the essentials, and route them neatly across your cabin. Wireless charging in vehicles like the 2019 Buick Enclave can now take some cords out of the mix completely.
Conquer the cubbies
Utilize in-vehicle compartments to keep your essential possessions separate and organized, and think about shapes. Seatback pockets are good for flat things like papers or tablets, while most door compartments are now shaped with water bottles in mind. Vehicles, like the 2019 Buick Enclave, have hidden storage solutions in places like under the center console that are great for emergency items.
Reuse and repurpose
Reuse shopping bags to collect trash and store items too. When you stop for fuel, everything's in one easy place to toss it out and start anew.
Keep it up!
The hardest part about decluttering your vehicle is actually doing it! Set aside time at least once a month to clean out your car and reorganize the interior when you need to. Don't forget to get a car wash, too! 
Next Read: 8 Road Trip Safety Tips You Need 
This is not a sponsored post