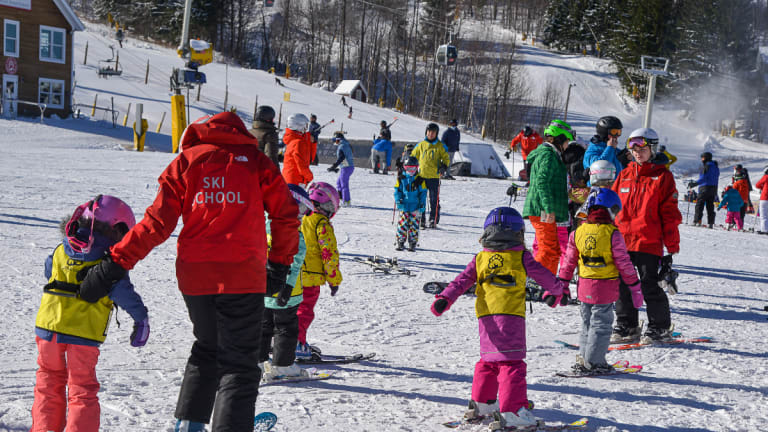 Ski Moms Survey and Giveaway
We want to get more families on the slopes
Here's the deal. Most brands market the winter to men. When I look at ski and snowboard ads, it's mostly dudes jumping off of things. That's why each year we develop the Ski Moms Survey and Giveaway.
Tell us about your ski habits and preferences to be entered to WIN everything you need for a family winter getaway. We've teamed up with Macaroni Kid, along with two of our favorite sponsors!
What's Stopping You?
Since I know you're short on time, we always sweeten the pot a little with great prizes to incentivize you to fill out the Ski Moms Survey. We are paying attention and we want to know, what's stopping you. 
What's stopping you from more days on snow? 
What's stopping you from getting in that extra run? 
And most certainly, what's stopping you from even trying a snow sport in the first place. 
Click HERE to enter to win and make your voice heard!
Ski Moms Giveaway Prizing
Four Arctica Down Packet Jackets: Available in seven colors in men, women, and youth sizes.
Value: $1,000
Arctica is the supplier of premium ski race clothing and speed suits for men, women, and youth. My kiddos have been wearing Arctica for years. 
The brand manufactures high-quality performance apparel for alpine skiers and racers worldwide. Arctica was born at the base of the midwest's most popular ski racing courses. The action sports apparel brand creates premium functional outerwear instilled with a racing heritage. Known for innovation, Arctica has been providing full side zip race pants in a rainbow of colors to the world of alpine ski racing since 2008. 
Arctica continues to support the growth of ski racing by offering innovative products at a great value designed with ski racers in mind. Arctica's mission is to offer quality products with excellent service at an exceptional value. 
The tenets Arctica lives by are: Quality. Service. Value.
A three-day stay at Stratton Mountain: During the 2019-2020 Ski Season (no blackout days). This Stratton prize package includes on-mountain lodging for four, lift tickets for four, and rentals for four. 
Value: $3,000
With 99 trails, top-rated terrain parks, and a network of glades for all levels, Stratton Mountain is where you want to ski. Stratton was our mountain home for two years and it's a gem on the East Coast.
Located just four hours from New York City and three from Boston, Stratton is a premier New England mountain destination with 99 trails fanning from the summit of southern Vermont's highest peak, 95 percent snowmaking coverage, a slopeside Village for shopping and dining, plus a range of accommodations. 
Recognized as the first major resort to welcome snowboarding, Stratton has offered an extraordinary ski experience since 1961, adding year-round activities in 1964 with a Geoffrey Cornish designed golf course that played host to six LPGA tournaments. Today, a range of activities, events, adventure challenges, and live music make Stratton a popular year-round destination.
One more link: 2019 Ski Moms Survey good luck and thank you for your time.
2019 Snow Guide
Want more tips on making winter fun? Check out our 2019 Family Ski and Snowboard Guide. It's a digital magazine aimed to help moms plan the perfect snow day.
We all need to unplug and enjoy the simple pleasures of a day spent in the snow. That's why we publish the annual SNOW GUIDE.
It's a resource for parents to plan and play this winter. From where to go to what to pack, this online resource aims to help families get outdoors and embrace winter. 
And be sure to check out Macaroni Kid Family Travel. Hitting your inbox on the second Tuesday of every month, Macaroni Kid Family Travel comes loaded with reviews of great destinations for families, important advice and inspiration for oodles of family fun.