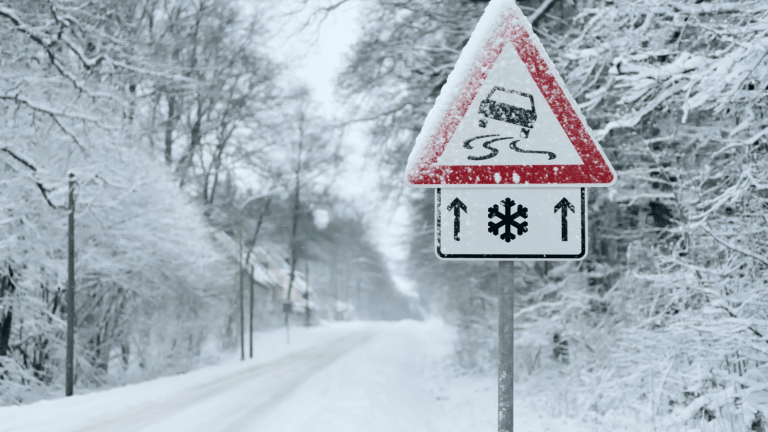 Now is the Time to Prepare Your Car for Winter
Here are some helpful tips to protect you and your car in the worst weather conditions.
Road trips are the top travel trend right now. We plan to do a lot of driving around Vermont this winter to ski safely. Are you traveling by car over the winter? If so, now is the time to prepare your car for winter. To help keep you safe, we're helping with some winter driving and car maintenance tips. Our first tip? Get your roadside assistance lined up now. Join AAA Premier Today & get a 200-mile tow & 100-mi tow 3x/yr (see terms below).
Related: Family safety winter driving tips
Winter Driving Tips
Here are some helpful tips to protect you and your car in the worst weather conditions. I know it's not snowing now, but it will be before you know it. Here's a winter checklist to make sure you'll keep the family safe.
Check Your Vitals: Knowing how to check for proper antifreeze and windshield washer fluid levels, battery power and tire pressure, among other key vehicle components, is a must to help conquer cold-weather driving. Antifreeze/coolant is also important in colder temperatures to keep the engine from freezing. Momtrends tip: we keep extra washer fluid in the car. The windshield needs a lot of cleaning in the precipitation.
Fill Up: Keeping your gas tank at least half full will help avoid gas line freeze-up. To conserve gas, run the heater just long enough to defrost. Engine air filters should also be checked periodically inspected and changed.
Get Energized: A weak battery is unreliable and may take longer to start on frigid winter mornings. According to the American Automobile Association (AAA), a battery can lose 35% of its power at 32° F and 60% of its power at 0° F. Have the battery tested at the beginning of the season to make sure it has enough cranking power to withstand the cold. To minimize strain, start the vehicle with the heater, lights and window defrosters turned off. Get the scoop on AAA's at-home battery service here.
Check Your Oil Grade: Using the recommended grade of oil for the winter months can help save money. Simply using your vehicle manufacturer's recommended oil grade (found in your owner's manual) can improve gas mileage by one-to-two percent.
Avoid Panic: If your vehicle breaks down or the weather makes it difficult to drive, you could find yourself stuck on the side of the road in freezing temperatures and in need of a vehicle emergency kit. Suggested items to have on hand include a first aid kit, jumper cables, a flashlight, bottled water, extra blankets, gloves and hat, energy bars, duct tape, a can of Fix-a-Flat®, an ice scraper and a hand shovel. Kitty litter or sand can be spread under tires to get better traction when starting from an ice patch or in the snow. AAA offers peace of mind with roadside assistance.
Consider Snow Tires: if you are facing snow, you might want to invest in serious tires. To read more up them, head here.
Plan in the Snow in the Safe Way
We can't wait to ski, hike and explore the Green Mountain State. We already have our AAA Membership (and we made sure our youngest driver with a learner's permit is covered too). It's a little bit of security. 
With a AAA Membership I know I can get legendary road service – and so much more – for as little as $56 a year. We've had one snowy accident and the AAA Membership helped us get to safety and get our car taken to an auto shop. 
With a bit of planning, all your winter travel will be a lot safer allowing you to sip your cocoa and say "let it snow!"
MORE TRAVEL IDEAS FROM MOMTRENDS
PIN IT!
Use Pinterest to save your favorite family travel destinations to help inspire your next trip. Be sure to follow our Travel with Kids board here.
I'm a AAA member and pay for my membership. Offers apply for AAA Members in Alaska, Arizona, Northern California, Montana, Nevada, Utah, and Wyoming. This post does contain affiliate links. But using the links you are supporting Momtrends with your purchases.