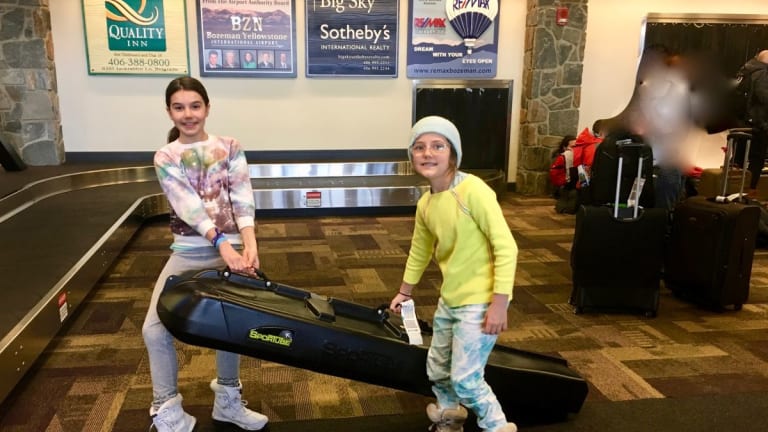 Mom Recommended Ski Travel Gear
Keep the stress out of your next ski holiday with a packing strategy.
Spring break is just around the corner, and if you're a ski mom that means chasing the last snow of the season. Before you stash your skis and boots and pack up your snowsuits, make sure you check out our mom recommended ski travel gear to make traveling with your kids easier. 
Related: Three Ways to Fight Chapped Lips
The Essential Ski Travel Gear
Let's start with the big stuff--skis, boots, snowboards and all the other gear you're going to need on your trip. 
Note: These are ALL Amazon affiliate links. 
Pro Packing Tips
Now it's time to sweat the small stuff. Take care of these details and you'll be spend less time overseeing the family and more time on the slopes. 
Note: These are ALL Amazon affiliate links. 
One More Thing!
One last packing note: Put a Mabels Label on all your gear! They have washable waterproof labels for all the ski gear. You've worked WAY too hard assembling all this stuff to have it get lost in transit. 
I love the Bag Tags for the kids gear. These personalized luggage and backpack tags are perfect for identifying adults and kids' bags alike. Have this ready to go before you drop them off at ski school. 
We are a Mabel's Labels affiliate. Shop the collection here.
MORE SKI FEATURES FROM MOMTRENDS
PIN IT!
Use Pinterest to save your favorite family travel features. Be sure to follow our Ski Moms Pinterest Board.