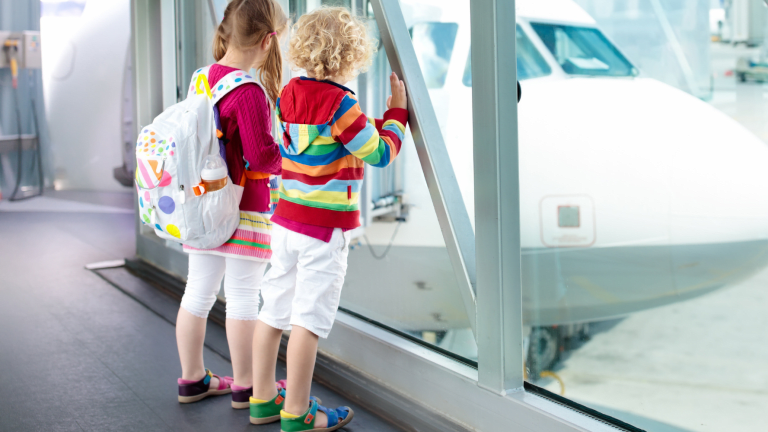 How to Start Planning for Affordable Summer Travel Now
Plan Your Family Trip in Advance and Save
It's the dead of winter and millions of Americans are day-dreaming of somewhere warm.  Yep, March is hard. Spring is so close, but feels so far away. 
The hubby and I actually just planned our summer vacation. Amidst snow days and wind storms, we desperately needed a "light at the end of the tunnel," something to look forward to while trapped indoors while March continues to roar like a lion.

Of course, committing to a summer vacay at this time wasn't necessarily the most practical decision--nor the most financially responsible. With a new baby coming in mere weeks we have tons of commitments, obligations, and expenses on the horizon. Fortunately, there are ways to indulge and save; get away and avoid breaking the bank. (Who wants in?)
With some pro tips from My Bank Tracker,  you can save money when taking a family vacation and make smarter money decisions.

Consider alternative housing. You don't have to stay in a hotel--consider a home swap, house sit, or apartment rental. And don't forget to check bed and breakfasts - they may be considerably cheaper.
Family deals. Some hotels offer discounted rates for families or offer free meals for kids. Some booking sites may offer family packages that save you more than booking things individually.
Vacation alternatives. Who says you have to travel? Staycations can be fun with exciting activities for the whole family. Take mini vacations in the summer--camping one weekend, a theme park, another.
Get the kids involved. Involve them in decisions to build enthusiasm; look for age-appropriate books or movies about the destination you are heading to.
Travel with others. Traveling with another family might be worthwhile so the adults can take turns watching the kids. Make sure roles are clearly established before leaving so bills and budgeting are discussed.
Pack well. Take all the medications you might need--even for sicknesses you don't think will strike. A visit to urgent care or the ER can be costly if you're out of network with your health insurance.
Safety first. Explain to your children what to do if you get separated and tuck a business card from your hotel in their pockets with your contact information written on it.
This is not a sponsored post. Tips courtesy of https://www.mybanktracker.com/.