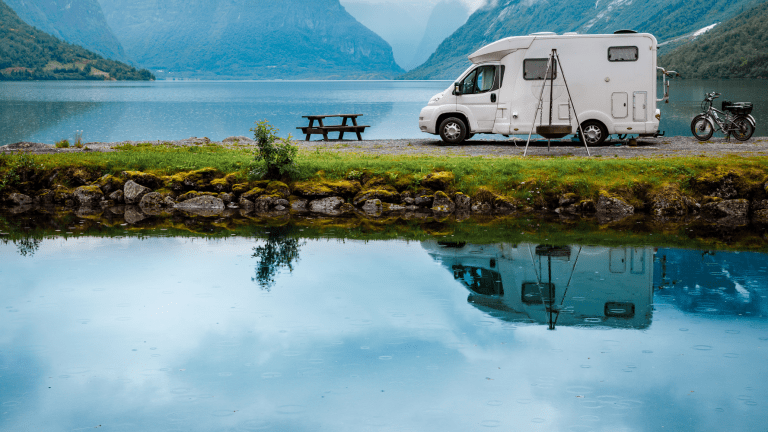 How to Safely Plan Your Summer Vacation
Can Social Distancing Complement Your Fun in the Sun?
This will undoubtedly be a summer like no other my kids and I have ever experienced. Camps look like they'll be canceled, vacations are in question, and we are all stuck at home on top of each other. 
Suffice to say, COVID-19 is cramping our usual summer style. We are going to try to make the most of it, but it's hard to be optimistic without a pool or a playground or a playdate in sight. 
We love to travel and spend our summer weekends going to places near and far; the the idea of not being able to explore destinations is a big bummer for our fam. That'[s why we're trying to find new and safe ways to make the most of this time, and get creative with our idea of "travel." 
After almost three months inside the house, we need to get out and see things--we just need to be smart and take precautions. 
If you, too, are itching to get out, check out these pediatrician-approved ideas. We reached out to Dr. Sara Kopple of Westmed Medical Group for her tips.
1. Hiking and camping: this will certainly be the summer of the great outdoors with hiking and camping safe and fun family options. Even a campout in your own backyard can feel like a getaway.2. Rent an RV: this provides the option of further travel from home without having worry about restroom stops and hotel rooms.
3. Family camp: with many summer camps closed for the season, their idyllic lakes and cabins are available to rent by the week for a family camp experience. This is a great option to give our kids a flavor of camp, but with adequate social distancing and hygiene supervision.
4. Renting a beach or lake house: this is certainly an option as long as there is very clear communication with the renter regarding cleaning practices. Some options to lower risk are to consider more long term rentals, or to send one family member to the house early to do their own clean up as well to ensure all feel safe with the rental.
5. Maximize your own outdoor space for a family staycation: swing sets, water slides, fire pits are all great options to make your backyard feel like a getaway.
6. The day trip: with sleeping arrangements being more complicated this summer, a great option is linked together day trips, but spending the night in your own house. A trip to the beach or the mountains are both unique options. At the end of the day, you could clean the kids up for bed time, get in the car, then have the kids sleep in the car and be transferred into their beds at home. 
This is not a sponsored post. Tips by Dr. Sara Kopple, pediatrician, Westmed Medical Group in Westchester NY.