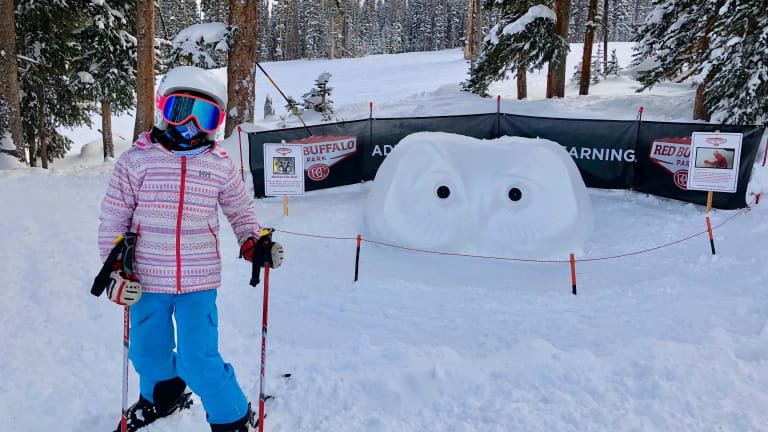 Publish date:
Gear Guide for Kids Snow Sports
Getting your kids ready for ski and snowboard winter fun
It's time to talk ski and snowboarding gear. This week I head out to Colorado to start our ski season. My girls will be in race camps over Thanksgiving and I'll be making the rounds at the Colorado resorts (I aim to ski at five different mountains in two weeks...wish me luck). Since the snow is here, it's time to talk about our Gear Guide for kids snow sports.
I've been a ski mom since 2007, the December when we first got our 2 year-old-daughter up and running on skis. That means I've got more than a decade of experience packing ski equipment and getting kiddos to the mountain. As I'm prepping our 5th Annual Family Ski and Snowboard Guide, I'm getting a head start rounding up this Gear Guide for kids snow sports. 
This gear is what you'll need to pack up for a play day in the snow. It's all meant to keep those kids warm, safe and outdoors. Most of the gear can be used for multiple sports, from sledding to boarding to skiing and all of it is meant to be sturdy enough to pass down to multiple kids.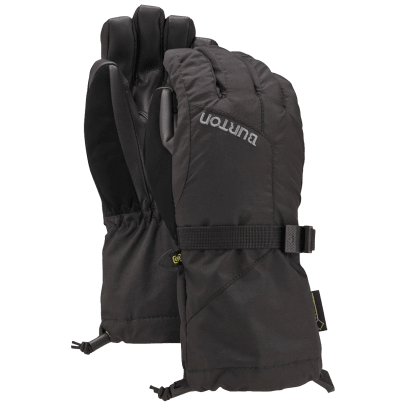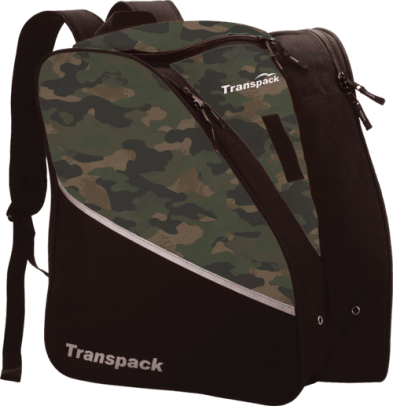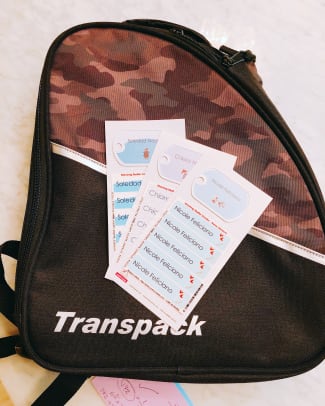 Boot Bag: First things first, you're going to need a great bag to get everything to the mountain and back again. When it comes to boot bags, I'm devoted to Transpack. The brand started making gear back in 1995, and they have come to be the experts in transport systems for boots, helmets and gear. For kids, I pick the Edge Jr. The Transpack Edge is lightweight and durable. While I tell my kids to be careful with their gear, the reality is I've seen them drag these bags all over. And don't even get me started on what the airlines do to boot bags. Transpack can take it all. The design is excellent. The exterior boot pockets have drainage grommets to let air in and water out. The center section has a coated water resistant fabric, everything in this section stays nice and dry. Pick from 20 different solid and prints on Amazon or shop your favorite local ski store.
Labels: Of course you are going to want to label everything that goes to the mountain. Mabels Labels have been a part of our ski season for over a decade. I advise ordering the Starter Pack (save 10% thru December 7th, using code MOMTRENDSHOLIDAY).   Label the skis, label the boots, label the boards, label the helmets and the mittens. You get the idea. This set includes 24 Mini Custom Name Stickers, 8 Custom Shoe Stickers (4 pairs perfect for boots), 42 Tag Mates™ Stick On Clothing Labels (for all the layers) and 2 Personalized Bag Tags. Label designs include skiers and snowboarders. Mabel's Labels are waterproof and can stand up to ski/snowboard season and the washing machine. Get your Mabel's Labels here.
Note: We are a Mabel's affiliate and will earn a small commission from each sale.
Check out our Gear Guide Packing Tips Video
Thermals: My favorite toddler's thermals are from Lands' End. This cute polar bear pair is part of the Thermaskins™ long underwear collection. They are made to keep toddlers warmer and feeling fresher all winter long. The new fabric has moisture-wicking and antimicrobial properties. They even have a unique ability to generate heat by absorbing body moisture. The spandex blend adds a bit of stretch and they're lightweight with flatlock stitching for easy layering and no chafing. Shop the Lands' End thermal collection here.
Helmet: No child should ski or board without a helmet. Period. While legislation in NY State recently failed trying to make this a law, common sense should do what lawmakers can't. In our family no helmet = no snow. And I've got to say, helmets are so much warmer than ski hats, and, nowadays, they look pretty cool too. I like the Smith Scout Junior. It's warm and allows good airflow and meets all the latest certifications. Check out the Scout Junior Helmet here. 
Momtrends Tip: When you can, it's good to get the goggles and helmet as a set to avoid the dreaded goggle gap on the forehead.
Goggles: Getting kids to wear goggles isn't always easy. These Spy Cadet Pizza vs. French Fry goggles are a fun answer. The Cadet features a fog-fighting lens with plenty of face foam with fleece to make them comfortable for your little rippers. Compatible with most helmets.
Neck Warmer: Get a couple of the Turtle Fur Kids Original Fleece Neck Warmers. These "neckies" come in a ton of colors and are super soft. They are made with two layers with no irritating seams. Shop the Turtle Fur neckies on Amazon here.
Warm Socks: I adore these cute socks that are also Darn Tough. First off, the Polar Bear is beyond adorable. But we know you don't buy a sock on looks alone. Take a closer look at the bear's face – it's knit specially to create a shin pad for ultimate boot comfort. Because bears always protect their cubs. The seams are all but undetectable. 49% Merino Wool 48% Nylon 3% Lycra Spandex. Get the Polar Bear socks at Darn Tough on Amazon.
Face Mask: A face mask is a great layer of protection on a cold day. Serius makes a cool Neoprene thermal mask that comes in animal prints. They are washable, light and easily fit into a pocket. Shop face masks on Amazon.
Mittens: WinterKids is a great spot to shop for all your kids' gear. I reached out to the owners there to ask about their top selling mitten or glove and they love this Burton Youth Gore-Tex Glove. In fact, they love it so much they are offering 30% off using the coupon code MOMTHIRTY. This coupon is valid on these mittens at WinterKids.com and will expire on 12/15/18 shop here. 
Gear Guide for Kids Snow Sports
What are we missing? Let us know. Leave a comment! We'd love to update this with all the gear that has been ski-mom proven.
Pin it and save it. 
Use pinterest to get ready for ski season.
This Gear Guide for Kids Snow Sports is not sponsored. It does include affiliate links.