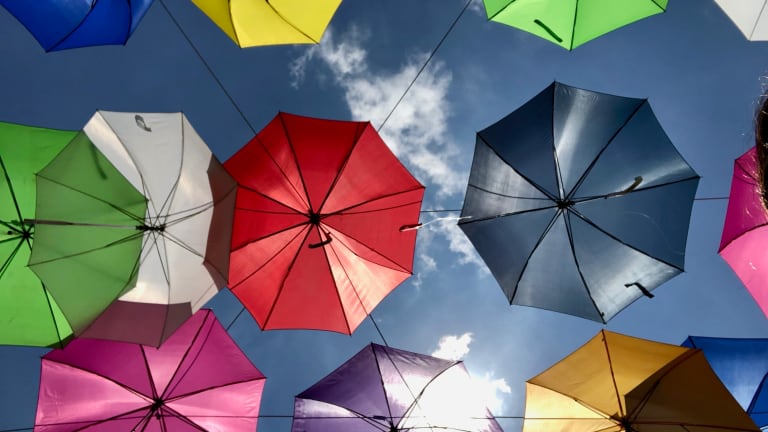 Foodie Fun Nassau Paradise Island Bahamas
Where to eat when you want a great meal in paradise
I've made four trips to the Bahamas to explore Nassau and Paradise Island. Along the way, I've had some great meals and some so-so ones. To help you score dining that's as fabulous as this island, I've put together some of my favorites. Let's call this guide foodie fun Nassau Paradise Island Bahamas. I'm encouraging every family that visits to skip the buffets and pizzas and explore a little deeper. 
Foodie Fun Atlantis Paradise Island
One of the great things about Atlantis is the family-friendly vibe. And while I love a good Dole whip as much as the next girl, I also have sophisticated tastes. On my recent visit, I tried to go upscale with the tastings. Yes, my daughter got a frosty treat to enjoy by the water attractions, but she also earned a few more memorable meals during our stay.
To kick off the fine-dining tour of the Bahamas, I treated my teen to a Nobu dinner. Yes, it's on the middle of the casino and very expensive, but don't be scared off. We were happy to find other adventurous kids dining at this exceptional sushi restaurant. 
The setting was a little bustling for my taste -- as I mentioned it sits right outside the Atlantis casino. But they aren't marketing to families so I get it. Be warned: There was one woman so tipsy at a table nearby that she had to be escorted back to her room. Momtrends Tip: If you can, book an early table.
On the upside? The food is glorious. We started with the Yellowtail Sashimi with Jalapeño and an order of edamame. From there, we ordered rolls and sashimi. Every bite melted in my mouth. Our service was fine, nothing special and that was disappointing considering the meal cost $250 for two. Part of the steep price? I treated myself to a small carafe from the sake menu #worthit.
Favorite thing on the menu: Yellowtail Sashimi with Jalapeño and the mochi ice cream 
Reservations: Recommended
Location: Atlantis near the casino
Get more information here: www.atlantisbahamas.com/dining/finedining/nobu
For more trip planning tips for Atlantis visit www.momtrends.com/travel-2/active-family-vacations-atlantis-review
Cafe Martinique
Our visit to Cafe Martinique started with a shopping trip. For our beach trip my sporty daughter neglected to pack any sundresses. After stopping by the hostess stand to check in for our table, I was told my daughter was underdressed in her shorts and t-shirt. Fair enough. This was an elegant meal and we needed to step it. A quick trip to the Atlantis Marina's outdoor shopping area and she had a new sundress and we were ready to enjoy a fine dining experience. 
First, let me tell you to come hungry and take your time. If you are out swimming at Atlantis all day, this is the perfect way to reward your taste buds.The menu is a mix of islands fare and French cuisine. 
Originally part of the Jean-Georges empire, the restaurant just got an infusion of new blood and a few new items on the menu. If you are looking for elegance and dare I say, a little romance, this is your spot.
We started with this gorgeous Hamachi Sashimi ($25) with lemon and chili. It looked like a carpaccio of fish and the delicate presentation enhanced the taste. 
The meal is served at a leisurely pace with attentive service. "Fresh pepper?" Yes, please! I ordered the market fish and my daughter opted for the strip steak. Both were cooked to perfection.
The new head chef, Alessio Pitzalis, popped out of the kitchen to great us and treated us to a few additional treats including succulent Wagyu beef and lobster ravioli. I'm glad he did, but I it did result in our inability to even consider the dessert menu.
Favorite thing on the menu: Lobster Ravioli and Hamachi Sashimi
Reservations: Recommended
Location: The Marina Village at Atlantis.
Get more details here https://www.atlantisbahamas.com/dining/finedining/cafemartinique
Cleo Restaurant SLS hotel Baha Mar
I'm a new fan of the Baha Mar properties. I enjoyed a brief stay at the Grand Hyatt during my recent visit. The water sports, the design element and the FOOD have all won me over. The Baha Mar features three distinct hotel options and a bevy of top-tier restaurants. I could only pick one dinner on my recent visit and I opted for Cleo.
I'll let you in on a secret, I'm not a fan of the SLS hotels. I find them to be more form than substance: overpriced rooms, expensive drinks and staffs that look good, but don't do much. I've stayed at the LA property and the one in Vegas (ouch, don't even remind me about that miserable experience). I was extremely happy with my room and my service at the Grand Hyatt, the benefit of the Baha Mar is you can truly customize how you experience the Bahamas.
I guess the island vibe can improve just about everything, including the SLS. My experience at Cleo, the Mediterranean restaurant at the SLS Baha Mar was for the most part delightful.
The restaurant space is open and airy and has a feel of the islands. They honor the ocean and the creatures that live there. The staff is bustling, but cooly on task. I wish the staff had walked us through the menu a bit more and pointed out the favorites. 
Fortunately, you can't go wrong with the menu inspired by the Mediterranean sea. Chef Danny Elmaleh sticks to the "best bets" of Greece and Morocco. The Greek salad is tasty and crisp. We were equally delighted with the flatbread and mezzes. The yogurt dip is excellent, but the crispy artichokes can't be missed.
The pace of the meal was a little off. It was fast and furious at the start and then slowed to a snail's pace for the main course. Fortunately all the delicious flatbread took the edge off. 
For mains, I ordered a fish and seafood tagine. It was elegantly presented in a hand-painted pot. Sadly, the dish was heavily salted, all but crushing the natural essence of the seafood. My daughter fared my better with a charred branzino. Her fish was moist and delicious and she was given a HUGE portion.
For dessert, I highly recommend the flourless chocolate cake. It came with a delightful coconut cookie and caramelized bananas -- at total crowd pleaser and shareable plate.
Favorite thing on the menu: Crispy Artichoke Hummus & Flourless chocolate cake
Reservations: Recommended
Location: SLS hotel Baha Mar
Get more details here: https://slshotels.com/bahamar/dine-drink
More Than a Fish Fry
Of course, it's not all fine dining in the Bahamas. I highly encourage visitors to try the casual bites too. Most people know about the Bahama fish fry at Arawak Cay. Here you'll find vendors lined up offering seafood out of colorful huts. This is the spot to get your made to order conch salad, fried fish and other Bahamian dishes. Located close to the cruise ship port at Prince George Wharf, the fish fry is an iconic experience. 
Bites of Nassau Food Tour
For a deeper look into what's cooking, try a food tour. We signed on for the Bites of Nassau Food Tour on our last day. This three-hour food tour is a great way to get to know Nassau and gain a deeper knowledge of the food culture of the islands. Unlike many other tours, this a walking visit. There's no shuttling on and off buses (which is always annoying) this mama likes to keep moving and there's no hard sell.
Captain Ron is the guide and he's 100% showman. He weaves in his personal experience as a Bahamian immigrant into the tale of how he came to lead these tours. His charm is real and pretty infectious. 
Our "Bites of Nassau" tour kicked off at 11:30. The first stop was at Bahamian Cooking a three-generation affair of women providing Bahamian comfort food for tourists. Ms. Wallace, the doyenne, served us up her famous conch (pronounced "konk") fritters and a full lunch with steamed chicken and all the fixings. 
As our meals were prepared, Captain Ron educated us about the conch industry. The delicious sweet seafood is one of the Bahamas most valuable assets. Ron shared that over-fishing could be devastating to the island. Conch is truly a staple of the locals and tourists alike.
I would have felt like I got my money's worth with this meal and learning about the family behind it, but we had more stops to make.
Next stop: the famous Graycliff hotel. I've paid a visit here before to see the cigar rolling operation. It's definitely on the tourist route, and I don't know how the well-heeled guests feel about those of us just swinging by to ogle the pool and try to celeb spot. Once you move through the cringe-worthy portion of the tour where the rich folks stay, things get more fun.
My 13-year-old found the cigar portion smelly, but she quickly perked up for the chocolate tasting. A few years ago I took the chocolate making class here at the Graycliff, it's an excellent half-day excursion that kids will love. It's messy and tasty. This time my visit to the chocolate factory was just a few tasty nibbles and we were off.
From there the tour took us to Chillin' -- a conch stand and daiquiri shack. We grabbed a table to enjoy the famous conch sliders. It was too much bun for my taste, but the staff is eager and the setting is vibrant and ready for your instagram feed. 
Next up is the Talking Stick, Athena Cafe & Bar and a visit to the famous Tortuga Rum Cake Company.
Most of these tours have a consumer component, delightfully the sales pitch was quite low-key. We didn't purchase anything along the way and there was no animosity. The best part of the tour is hearing Captain Ron talk about his home and the food that is part of the fabric of life in the Bahamas.
Book your tour at your hotels' concierge desk or head here www.trubahamianfoodtours.com
BEACH TRAVEL INSPIRATION FROM MOMTRENDS
PIN IT!
Use Pinterest to save your favorite family travel articles, and be sure to follow our Travel with Kids board.
This Foodie Fun Nassau Paradise Island Bahamas feature is not sponsored.