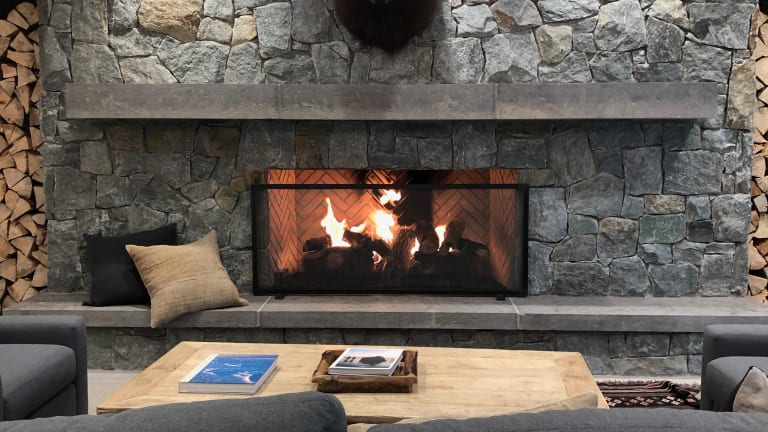 Why We Love Snowpine Lodge at Alta, Utah
Alta Ski Area Gets a New Luxury Ski Resort
Alta isn't known for rapid innovation or embracing change. The folks that ski this high end mountain love tradition. When I got the news that the Alta ski area was about to get a new luxury hotel, I had to pay a visit. My first look at the Snowpine Lodge in Alta, Utah was during a huge snowstorm. The resort and the fresh powder didn't disappoint.
Use Expedia to plan your next ski holiday
First Look at Snowpine Lodge Alta's New Luxury Resort 
My first visit to Alta was in 2016, and I admit I was a little intimidated. The mountain is known as a difficult one and I wasn't sure I could hack it. As an East Coast skier, the steeps always make me tentative due to the ice. But out in Utah, the powder makes every turn easier to dig into.
The Snowpine Experience
Snowpine is privately held by an Utah-loving family. Quite a few members of the family were involved in the renovation process and I got to meet a few of them during my stay. As they tell it, the idea was to take the old lodge and update it with a reverence for the past but an eye to the future. It's family-friendly and posh and a great new addition to Alta.
Checking in is easy; there's a big covered entry way that leads to a warm lobby. The renovation made use of the original building as the new ski club and honored the original design by making use of stone throughout the lodge. 
Warm wood accents and plenty of windows make the lodge feel both timeless and western in feel. The staff is efficient and welcoming and got me off to my room right away. The rooms are modern in feel with lush linens, good bath products and plenty of natural light (they remind me of this St. Moritz Resort). Rooms span from suites to standards. One of my favorite family rooms had a set of bunk beds tucked into an alcove -- a clever and efficient use of space.
Location is everything when it comes to ski lodges. Great design won't cut it without awesome access to the powder. Like Alta Lodge, Snowpine has excellent access to the slopes. But you will have to wrestle with the infamous Alta Rope tow. To get to lessons at the Albion base (where the ski school is) or to head up the mountain at the main base with the Collins Lift, you'll have to "tow the line." Over at Alta Lodge, you can ski right to a high speed lift. I find the tow kind of charming in its ability to slow me down and enjoy the views. 
Spa Time Snowpine Lodge Alta, Utah
Let's be honest, you aren't at Alta to spend time in your room. Mostly it's about powder seeking. When you aren't skiing, Snowpine is the place to soak in the Utah vibes. While it was not yet ready for my visit, the outdoor pool and hot tub area will have unparalleled views of the mountains. If the weather gets out of hand, there's an indoor grotto with mineral springs for rejuvenation.
Speaking of rejuvenation, I am am a hard core spa lover. The new spa at Snowpine has excellent products from Zents and a few other brands. There's a lovely spa shop and a full yoga studio.
In addition to the studio, Snowpine has a cardio/weight room that is sunny, bright and has all the latest gear.
When it comes to shopping, Deep Powder House will run the concession at Snowpine. I popped in and saw a few of my favorite brands including Kari Traa. Guests can rent skis here, making it a great way to get onto snow FAST once you settle in.
Stash your skis in a downstairs locker -- each room has a dedicated locker unit on the base floor adjacent to the top of the Snowpine lift. The spacious locker room is warmed by a huge hearth and a there are often warm cookies set out for guest to enjoy aprés ski.
Snowpine is selling private club memberships to the lodge in addition to operating as a hotel. It's an interesting revenue model, I'm told there will be only 15 memberships sold.
I toured the club area as it was under construction and it looks terrific. Much of the previous building's stonework will be saved and used for the base of the club.
Dining at Snowpine Lodge Alta, Utah
Snowpine has two dining options, Swen's, a fine-dining restaurant and The Gulch Pub, a casual bar. My dinner at Swen's was mostly lovely. I had a great view of the art commissioned by the owners. Family history says, the owners' great grandfather worked bringing supplies to the miners at Alta. Swen, the great grandfather, is depicted in a stunningly large painting that lights up the dining area. It's a contemporary work with a great nod to the past.
I started with a slightly over-dressed Brussel Sprout Caesar. The veggies were a big lost in all the dressing, but I like the root vegetable trend. My main course was delectable. The Dungeness Crab Bucatini was a delicately flavorful pasta dish. The pasta was cooked to perfection and the generous portion of crab was perfectly seasoned to let the natural sweetness shine through. There's a nice wine list and I did resist the desserts, though the baked goods I had at breakfast made me sad that I opted out. Clearly the pâtissier knows how to make things tasty at elevation.
The breakfast buffet is also served in Swen's; it's a hearty spread with crisp bacon, fluffy eggs and plenty of sweets for the kids. Service in the restaurants is solicitous and I was very impressed with the efficiency considering how new the property is.
Family Fun at Snowpine Lodge Alta, Utah
Snowpine had a soft opening in January. During my stay the children's area and family lounge weren't yet open. I will drop in photos when  they are ready, but I did get a chance to meet with Courtney, the main designer on the project. Courtney's family is involved in the management and she's a mom of three. She's adding touches like a tree house and interactive play areas. Families can also enjoy movie night in the screening room.
In addition to the kids' area, there will be a gaming section called "The Nest" that sounds perfect for teens. The space will have foosball, pool, ping pong, karaoke, and arcade games like Pac-Man and 2-Minute Drill.
Our family loves to curl up by the fire and read or puzzle. I was delighted to see each of the six floors has a huge fireplace and seating area. 
Plan your visit
For more great tips and travel trends for families who love snow, check out the 2019 Family Ski & Snowboard Guide. To plan your Snowpine Lodge ski break head to https://www.snowpine.com/
Don't forget to get your Ski Utah passport before you visit. Head here to read more about the Ski Utah Passport program.
MORE SKI FEATURES FROM MOMTRENDS
PIN IT!
Use pinterest to save your favorite family travel features. Be sure to follow our Ski Moms Pinterest Board.
This First Look Snowpine Lodge Alta Utah feature is not sponsored, I was hosted for one night.