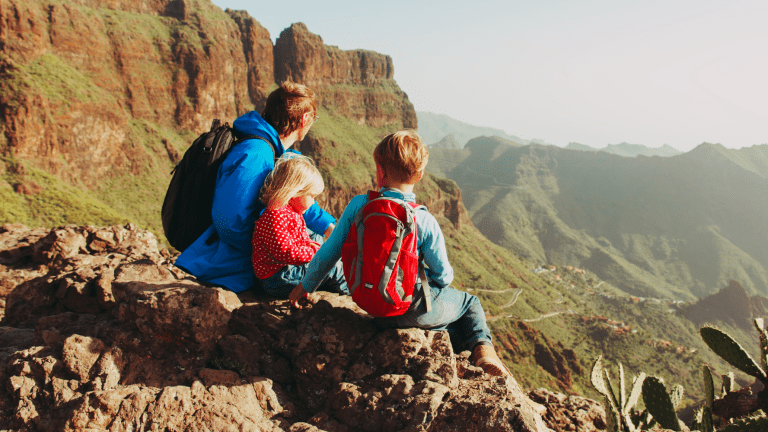 Family Travel Tips From the Experts
It's shoulder season; flights are cheaper and hotels are looking for guests--time to take advantage and book some trips. And whether you're planning on hitting up a big city, a quiet beach town, or the majestic mountains, we've got loads of tips to help you plan (seriously just search "travel tips" on the Momtrends homepage, and you'll have a plethora of ideas at your fingertips). Of course, we also value insider advice from industry experts--so we reached out to a few pros for their top family-friendly travel tips.
Bring your baby monitor and get adjoining rooms. Being able to put your baby to bed early and still feel like you are on vacation is true relaxation.
You can order items for your kids' everyday use from online shopping sources and have them delivered directly to your hotel so it is waiting for you upon arrival. It's a great space saver in your suitcase!
If your kids feel more at-home with your pet, see if the hotel allows them and bring them along for the ride (The Blackstone is a pet-friendly hotel).
Bring a backpack so you can store snacks/water/devices and chargers
Plan a mix of activities wherever you go, meaning sprinkle in some adult sightseeing things, which might be boring to children as well as kid-friendly activities like children's museums, parks, or fun restaurants
Use smart phone apps and other online resources to check local restaurants in the area to see if there are any "kids eat free" options on Mondays or Tuesdays etc.
Check the weather ahead of time and pack appropriately including shoes, sunscreen, and hats
Research kid-friendly amenities or offerings at the hotel you'll be staying at. For example, at JW Marriott Chicago we offer in-room items for kids such as a Chicago Bear if they forget their favorite stuffed animal at home or Cookies and Root Beer for an afternoon snack.
Want more from Momtrends?
1. Have Kids Will Travel: Tips for Flying With Kids
This is not a sponsored post. Tips by Director of Sales and Marketing Caryn Granzow, The Blackstone and Director of Sales and Marketing Justin Schmollinger, JW Marriott Chicago.