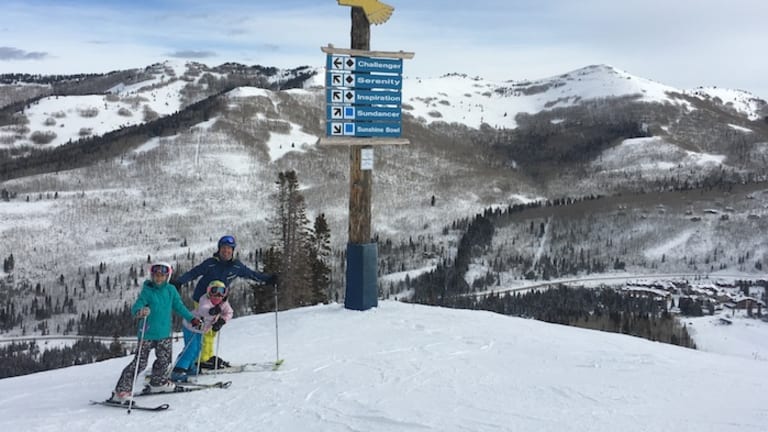 Family Ski Guide
Let's all play in the snow
As my kids get older, I am deepening my appreciation of TOS (Time On Snow). My babies are turning into teenagers and the distractions are mounting. School, sports, social media, if you don't pay attention they all erode family life. The answer is time outdoors. That's why I labor over our ski guide every year - I want to give you the gift of getting your family back (or bringing you closer).
From epic road trips to Vermont, to 4-hour flights out West, we go the distance to set our family up for closeness. Getting out of your comfort zone, both geographically and physically is the perfect way to create memories. I know first hand that skiing requires three things: patience, planning and MONEY. I'm here to make it easier for you to make those snowy memories.
I've got a handful of years left with the girls at home. I plan on taking as many ski days as possible. Smartphones can wait, the snow is calling.
2017 Family Ski Guide
Click here to read the 2017 Family Ski Guide. This is our 4th annual publication, and if I do say so myself, we keep getting better. I carefully study each publication and get smarter about what we provide. If you don't read it and click it, we won't do it again! 
What you'll find inside this year's 
1. Where to take a first timer 
2. Weekend Packing List. 
3. Teen-friendly resorts. 
4. On snow fashion ideas 
5. Snowy day recipes and crafts 
I can't wait for you to dive in. To read the guide, you'll click this link to the issuu digital magazine platform. Issuu allows you to read, shop and share all from your phone, tablet or laptop. It's really easy to navigate and a whole lot greener than traditional paper.
I can't wait to hear what you think of our family ski guide. Please give me feedback so we can make it better and better every year.