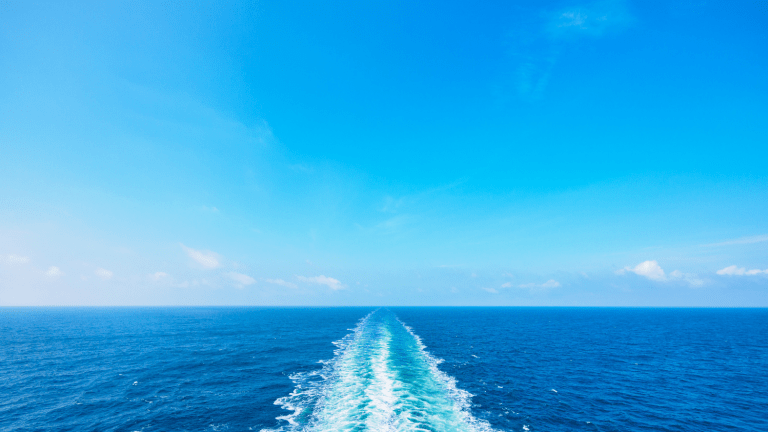 Cruise Ship Review Celebrity Summit
Since, I'm still at sea, I'm not going to share my final analysis of the Summit. I know, I know this is a rough assignment, but someone has to take a critical view of whether cruising is right for you and your family.

Related: Disney has a brand new cruise ship ready to set sail
Day 1 Sunday July 11, 2010

Checked in at Bayonne--about 45 minutes from Brooklyn. Our luggage tags had arrived in the mail. A dockhand grabbed our bags and parked. The dock has a huge parking lot (cost $133 for the week). A shuttle van drove us back to check-in. We'd arrived about 90 minutes before the cut-off time of 4 (apparently, you could arrive as early as 9 am on departure day)--wondering where the heck is everyone. There were only 60 passengers out of 1200 left to embark--which make check in a breeze. There were absolutely no lines.
After the welcome and obligatory glass of champagne after crossing the plank (I know, poor me) we went to the pool. We'd remembered to pack swimsuits on our carry-on bags so we went right up to our room (our bags arrived to our door around 4). The outdoor pool had two sections and 4 hot tubs. The "deep pool" was 5 ft, this tended to be where the adults congregated. The kids migrated to the 4" pool across the way. Deck chairs filled up quickly. Most days we could only find 1-2 chairs to use by the pool. On the upside--the sunny yellow towels were always plentiful.
After swimming we had our lifeboat drill (mandatory) and then set sail. We waved to NYC and Staten Island as we made our way under the Verrazano Bridge and off to sea. Everyone loved getting gussied up for dinner at the Cosmopolitan restaurant. We had a lovely table with an ocean view. The formal service included a billion different forks, knives and spoons--to the great delight of our 2 and 5 year old. The kids' menu had plenty of crowd-pleasing, basic options and the adults were delighted with the vast and sophisticated menu.
Showtime! We walked to the Celebrity Theater for a preview of the week's entertainment. The girls were dazzled by the dancer's costumes. Flashy to be sure. Mr. Momtrends and I gave the Neptune's (an acapella group) a thumbs up and thought the ship musicians were quite good.
Everyone was too giddy to sleep when we got back to the room at 10. We had the girls doubled up in a twin fold-up bed and we were inches away. The 5 y.o. kept peeking out the window to see the sea. Cute for about an hour, but at midnight it was getting old. Around 11 pm. I slid into the twin with the 2 y.o. And the 5 y.o. got the queen-size bed with her daddy. Breaking up the giggle-fest worked...after another hour or so.
Day Two Monday, July 12, 2010

The girls woke at 7 (grrrr too early) for our first full day at sea. Mr. Momtrends went for a bit of a lap swim as I got the girls dressed and headed to breakfast around at the Aqua Spa. This is the grown-up area with and indoor pool connected to the gym and fancy Persian Spa. They serve a lighter, less bustling breakfast here with no junk food in sight. Each morning we returned for heaps of fresh fruit, cereal and yogurt in a quiet, pretty setting.
Everyone back in the pool. Around 11:30 everyone is hungry again and we snag some great outside seats on the bow of the ship near the Waterfall Café this will be our designated lunch spot for the rest of the week. It's a huge buffet restaurant with everything from sushi to pizza--most of it more than passable. It takes a bit of effort to secure a high chair in these busy lunch areas-- it's a breeze to get a booster at dinner. After our meal we head up to the kid's club to see the facility. It's quiet time, a great chance to get a tour of what Celebrity calls the FUN FACTORY. Kids need to be at least 3 to drop-off, which leaves us in a little bind, but we figure out a system that works for us. The area is clean, packed with kid-centric entertainment and staffed with upbeat, young counselors.
We decide to drop the older girl off at 2 and she stays until 4:30--her report: "It was fun can I go again tomorrow, but I want to take my sister."She is mystified as to why her little 2 y.o. (fully potty trained) sister cannot go. I hit the gym while Mr. Momtrends sits on our deck--the 2 y.o. snoozes in the queen bed. We swap places after my gym session and Mr. Momtrends works out.
I make a quick trip to the iLounge to send off my first post from sea. The lounge is 100% Apple, which seems to freak out some of the guests, they get surly with the iLounge staffer. He's a nice guy and I feel sorry for his troubles. He sets me up with a password and I find the connection speedy. I upload a youtube video in minutes, post an album to facebook, send some tweets and check email all in 40 minutes. But it'll cost you to stay connected. Expect to pay $49.95 for 90 minutes of Internet access.
After more family time on deck the sitters arrive on time at 8 pm. The fee is $8/hour with a 3-hour minimum. The weird thing is they assign two sitters (it's a standard practice I'm told). There's no place for the ladies to sit except the floor. We set the girls up with a video (Tinkerbelle on my laptop) but after the movie we tell Carmen and Donna to split the girls if there is any hope for sleep one on the little bed one on the big and then we plan to combine them after we get back.
Our dinner at the Normandie (the fanciest restaurant on board with a $35 surcharge per guest) is delightful. I order surf&turf; (having a lobster craving) and Mr. Momtrends Dover sole. Both of us are delighted. The desserts are gorgeous--I pass thinking of the bikini tomorrow--he splurges on a chocolate cake. After dinner we head to the Rendezvous lounge on 11 for the live band.
Tuesday, July 13, 2010
Captain Nikolaos Frantzis (from Greece) invited us to the Navigational Bridge. After a 20-minute wait and a security check we are treated to a splendid view at the front of the ship. Off on the horizon we could see another cruise ship, the Norwegian Dawn. It appeared about 2 miles away, but we were told it was 5 miles, things are deceptive out at sea. The Officer on Watch used the computer identification system to collect this information. In general, the captain likes to keep all large vessels 2 miles away and smaller ships no closer than a mile.
Our speed was a steady 11.5 knots (or 12.65 mph) though it seems like we are going much faster. Top speed is 23 knots for the summit. Much of the navigation is computerized. After the captain plots the course a computer program calculates the arrival time and adjusts the speed to meet the pre-set arrival (Bermuda doesn't want any unannounced guests). More fun facts: The ship requires about 6,000 meters to stop and burns through 3500 gallons of fuel an hour when going full speed and about half that at 11 knots, this is not a green vacation to be sure. When asked how the cruise industry can lighten the environmental impact, the captain replied he foresees solar panels being used to power much of the ship's energy needs, but it'll be a long tine before the propulsion system is not using fossil fuels.
The quote over the bridge read: "Eternal Vigilance is the Price of Safety"' the same can be said about parenting.
The afternoon was spent at the Aqua Spa. After a quick jog on a treadmill overlooking the Atlantic, I headed to a lovely spa room--again ocean views. The room was tastefully decorated. Julia my massage therapist was from South Africa. She gave me a sublime 50-minute Swedish massage (in Bermuda', quite an international event). After the massage, we picked up the 5 y.o. from the Fun Factory', she'd been on a pirate scavenger hunt. This involved making paper hats and swords, getting pirate face painting and then storming through the ship looking for treasure, she loved it.
Dinner was with the girls again amazing how their manners get better at a fancy restaurant. Full of pleases and thank you's a blessing before the meal and healthy appetitive, I could get used to this. After dinner, I we take the girls to hear a jazz trio. The music moved us and we hit the dance floor.
Time for grown-up fun, again we left the girls with Donna and Carmen (the ship assigns the same sitter each night so the girls go comfortable with the ladies). We were feeling lucky (and who wouldn't after landing this vacation!) so we went to Fortune's the casino. Neither of us are gamblers, so it was up to me. I found the $5 black jack table and sidled up to a fellow who knew what he was doing. Thanks to him and a kind dealer we made about $25 in 40 minutes of playing. We actually left the casino $25 richer! Woohoo! Guests seemed to be entranced by the slot machines, not our cup of tea too much watching involved.
After that we went to the Rendezvous club to catch some more dancing. I ask you: When was the last time you danced with your husband that didn't involve a wedding? It's good stuff.
MORE FAMILY ISLAND TRAVEL FROM MOMTRENDS
PIN IT!
Use Pinterest to save your favorite luxury family vacation ideas. Be sure to follow our Travel with kids board here.
This is a sponsored post.