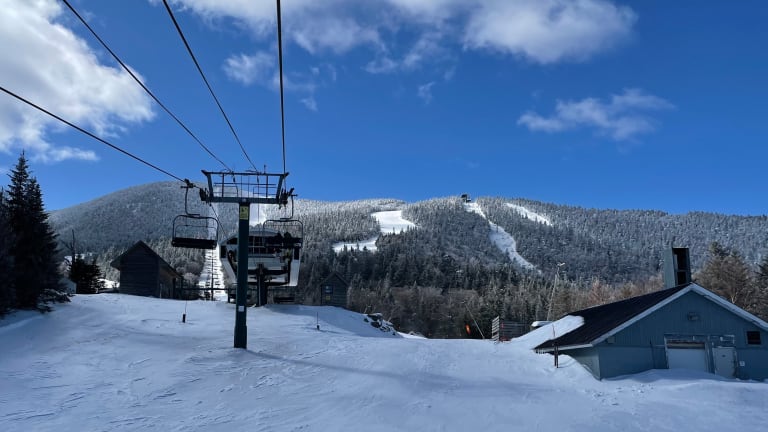 Comparing 2021/22 Ski Season Pass Deals for Families
If you want to save a bundle AND have good reason to add on those incremental ski days, read on to get the scoop on season passes.
The news is starting to roll in. Here it is, my annual labor of love. The time where I sift through the offerings of all the conglomerates and the little guys who want you to ski with them this year. When I say there have been SHIFTS in alliances, I don't have a big enough font to express this notion. Comparing ski season pass deals for families has never been more important. If you want to save a bundle AND have good reason to add on those incremental ski days, read on.
Also note, I mostly say skiing, but almost all the passes are applicable for snowboarding too. You boarders already know the mountains that don't want you.
Ikon Season Ski Pass 2021/22
Ikon is one of the first multi-mountain pass to release its new rates. The Ikon Pass goes on sale at its lowest pricing for the 21/22 season on Thursday, March 11, 2021. 
For 2021/22 the rate will be $999 for adults over 23. 13-22 is $739 and children 5-12 are $319. And finally kids 0-4 are $149.
The deal: Renewal discounts are offered to 20/21 Ikon Pass holders for winter 21/22 if purchased before Wednesday, May 5, 2021, with savings of up to $100. Families can also get a promo to save up to $200 on children's passes. Once again, they are offering a payment plan to spread out this expensive purchase. And they are also offering adventure insurance. If you don't use your pass, you can roll it over to the next season.
Plus if you buy now, you'll get access to 
Access available immediately upon purchase: Big Bear Mountain Resort, Snowshoe
Access available starting April 5, 2021: Solitude Mountain Resort, Sugarbush, Tremblant
Access available starting April 12, 2021: Mammoth Mountain, Squaw Valley Alpine Meadows, Winter Park
No 2021 Spring Access available on 21/22 Ikon Session Pass
More decisions. I know, I know, this is a lot to digest. And there's more. There is also the option to get the cheaper Ikon Base Pass ($649). There are also cheaper rates for all ages with this pass when you compare it to the full pass.  With this pass you'll only get UNLIMTED skiing at Winter Park, Copper Mountain Resort, Eldora Mountain Resort, Big Bear Mountain Resort, Snowshoe Mountain, Tremblant and Blue Mountain. And if you want to add Jackson Hole days and Aspen, you'll have to shell out another $150 to bring the pass pass value up to $879 (or $799 with the renewal discount).
Oh, and there's also something called the SESSION PASS. Stick with me. For adults (anyone over 23) you can get four days total of access to 37 global Ikon Pass destinations, with select blackout dates. The four days can be used across four destinations or pass holders can use all four days at a favorite mountain. The price is $399. 
2021/22 Ikon Full Pass Benefits
Let's talk mountains. I'm going to share the benefits of the full pass, since that seems to be the best value. 
Unlimited Skiing: Offering unlimited, 7-day and 7-day combined access at 43 destinations, with no blackout dates. Unlimited mountains include: Steamboat, Winter Park, Copper Mountain Resort, Eldora Mountain Resort, Squaw Valley Alpine Meadows, Mammoth Mountain, Big Bear Mountain Resort, June Mountain, Stratton, Sugarbush Resort, Snowshoe Mountain, Crystal Mountain, Solitude Mountain Resort, Tremblant and Blue Mountain
7-Days: Deer Valley Resort, Arapahoe Basin Ski Area, Jackson Hole Mountain Resort, Big Sky Resort, Revelstoke Mountain Resort, RED Mountain, Boyne Mountain, Boyne Highlands, Windham Mountain, The Summit at Snoqualmie, Mt. Bachelor, Cypress Mountain, Sunday River, Sugarloaf, Loon Mountain, Taos Ski Valley, Brighton Resort, Thredbo, Mt Buller, Valle Nevado, and Zermatt.
7-Days Combined:
Aspen Snowmass: Aspen Mountain, Snowmass, Aspen Highlands, Buttermilk
Alta Ski Area, Snowbird
SkiBig3: Banff Sunshine, Lake Louise, Mt. Norquay
Killington - Pico
Niseko United
Coronet Peak, The Remarkables, Mt Hutt
You'll also get Friends & Family rates for 10 days at 25% off window rates valid at all Ikon Pass destinations with no blackout dates.  
Plus if you buy now, you'll get immediate access to:
Big Bear Mountain Resort, Snowshoe
Access available starting April 5, 2021: Solitude Mountain Resort, Sugarbush, Tremblant
Access available starting April 12, 2021: Mammoth Mountain, Squaw Valley Alpine Meadows, Winter Park
No 2021 Spring Access available on 21/22 Ikon Session Pass
Why I like Ikon: The newly formed Alterra company gobbled up some great properties and the East Coast addition of Stratton is pretty key for families in New Jersey and New York. 
Here's the thing...I know no one at Alterra and have tried to reach out to them to see if they plan any big changes at Deer Valley, a place I love with unbridled passion (yes, yes, I'm the one that loves a groomer as well as a powder day). As far as Stratton goes, I think they can pump in money to make some good improvements. I picked this pass knowing I can ski some of my favorites: Big Sky Montana, Jackson Hole, WY, Sugarbush, VT and of course Deer Valley.
Momtrends Tip: pay the extra $300 to avoid the hassles of all the blackouts. You have kids, your schedule is bananas, don't stress over the money, think about the freedom you gain.
Head here to get your Ikon Pass
Epic Season Ski Pass 2021/22
This season Vail is dropping prices by 20% for the season. This reset takes these products back to prices last seen during the 2015/16 season. The price reduction applies to Epic Pass, Epic Local Pass and Epic Day Pass; Whistler Blackcomb Unlimited, Whistler Blackcomb Day Pass and EDGE Cards; Summit Value Pass, Tahoe Local and Value Pass, and Northeast Value and Midweek Pass; Military Epic Pass and Adaptive Pass.
Take a look at the 2021/22 Pricing
Epic Local Pass $583 (down from $729 last season).
Epic Pass $783 (down from $979 last season). 
Epic Day Pass with two levels of access $87 and $67
More than 70 resorts worldwide, including Vail, Breckenridge, Park City and Whistler Blackcomb. 
Resort officials are planning for mountain reservations to no longer be required at all Vail Resorts. This means your Epic Pass will likely go back to having unlimited, impulse driven access to the mountains.
Epic Mountains
Unlimited Access to 37 Vail Resorts: Afton Alps, Minnesota//Alpine Valley, Ohio//Attitash, New Hampshire//Beaver Creek Resort, Colorado//Big Boulder Ski Area, Pennsylvania//Boston Mills/Brandywine, Ohio//Breckenridge Ski Resort, Colorado//Crested Butte Mountain Resort, Colorado//Crotched Mt. Ski Area, New Hampshire//Heavenly Mountain Resort, California/Nevada//Hidden Valley, Missouri//Hunter Mountain, New York//Jack Frost, Pennsylvania//Keystone Resort, Colorado//Kirkwood Mountain Resort, California//Liberty Mountain Resort, Pennsylvania//Mad River Mountain, Ohio//Mount Brighton, Michigan//Mount Snow, Vermont//Mount Sunapee, New Hampshire//Northstar California//Okemo Mountain Resort, Vermont//Paoli Peaks, Indiana//Park City Ski Area, Utah//Perisher Ski Resort, Australia//Ski Roundtop, Pennsylvania//Snow Creek Ski Area, Missouri//Stevens Pass, Washington//Stowe Mountain Resort, Vermont//Vail Mountain, Colorado//Whistler Blackcomb, British Columbia//Whitetail, Pennsylvania//Wildcat Mountain, New Hampshire//Wilmot Mountain, Wisconsin
7 days each at Sun Valley, Snowbasin and Telluride
7 days in the Canadian Rockies including: Fernie Alpine Resort, Kicking Horse Mountain Resort, Kimberley Alpine Resort, Nakiska, Mont Sainte Anne, and Stoneham.
5 consecutive days of skiing and snowboarding at Hakuba Valley's ten ski resorts, and Rusutsu, Japan
26 European Partner Resorts across France, Italy, Switzerland, and Austria
Bonuses of Epic
The new price is a "reset" and will keep inflation down for families
Epic Day Pass offers day trip visitors a good option: $67 for a 1-day pass
Epic Mountain Rewards program continues, offering pass holders 20 percent off dining, lodging, group ski and ride school, and equipment rentals
More details to come www.epicpass.com
Mountain Collective Season Ski Pass 2021/22
Passholders will receive two days at 23 world-class destinations with half off additional days, zero blackout dates and for a limited time, a free 3rd bonus day at the resort of your choice. They are bringing back they "No Questions Asked" guarantee which allows you to receive a full refund on your pass purchase any time prior to August 31st, 2021.
Rate: $499
Kids passes (12 and under) $129 USD 
Teen passes (ages 13-18) $399 USD
Take note: Unlike many other multi-mountain passes, these season passes sell out. Head to mountaincollective.com for details.
More Pass Options
Indy Pass: They are still adding mountains to the 2020/21 season pass! The Indy Spring Pass is good for two days of skiing and riding at 63 resorts.  Get our take on the Indy Pass here. It's $149 Adults, $69 Kids to ski the rest of the spring on this year's Indy Pass.  The 2021-22 Indy Passes will go on sale in June. Details to come.
Colorado Gem Pass: For $35 you'll get a pass that entitles you to discounts at 11 different mountains. Get the story on this multi-mountain pass here.
More Ways to Save on Your Season Pass
Buy early. The best deals are often in April. Right when mud season begins is when I don't want to think about skiing. I want to book a vacation to Tulum. That being said, if you can stomach it, buy early.
Get the family deals. Don't wait to add on the kiddos. The best deals are purchased in pairs.
5th/6th grade free programs. Utah, Colorado and Vermont all offer free or heavily discounted passes for kids in 5th and 6th grade. It's a deal you can't pass up. If you ever considered getting a family pass, the year your kids are in 5th grade is the time to start. Get the details on the Utah Ski Free Program here.
MORE SKI FEATURES FROM MOMTRENDS
PIN IT!
Use Pinterest to save your favorite family travel features. Be sure to follow our Ski Moms Pinterest Board.
This Comparing Ski Season Pass Deals for Families is not sponsored. And frankly it's painful to write. It's also a work in progress, please add your feedback and suggestions.