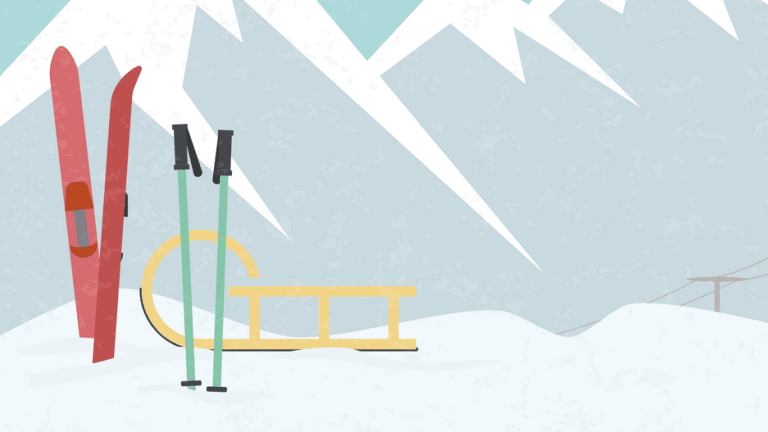 Comparing Ski Season Pass Deals for Families
Best Values for a Season on the Slopes
Here it is, my annual labor of love. The time where I sift through the offerings of all the conglomerates and the little guys who want you to ski with them this year. When I say there have been SHIFTS in alliances, I don't have a big enough font to express this notion. Comparing ski season pass deals for families has never been more important. If you want to save a bundle AND have good reason to add on those incremental ski days, read on.
Please note: all prices are based on August 2018 pricing. They will go up and there will be changes. Also note, I mostly say skiing, but almost all the passes are applicable for snowboarding too. You boarders already know the mountains that don't want you.
Ikon Season Ski Pass 2018/19
Let's start with the IKON pass. It used to be called the MAX Pass, but thanks to the massive acquisition of both Stratton in Vermont and Deer Valley in Utah, this pass is bigger and more valuable than ever. There are now 27 destinations on the pass.
The big decision is picking between the Ikon Base Pass ($699) and the Ikon Pass ($999). The Ikon Base Pass is $300 cheaper but gives you fewer days total. It's still a ton of skiing.  Let's get into specifics.
Ikon Pass ($999) Benefits
Unlimited skiing/riding at 14 destinations (Mammoth, Steamboat, Stratton, Squaw, Tremblant, Winter Park, Big Bear, Copper, Snowshoe, June Mountain, Eldora and Blue Mountain and up to 7 days (no blackouts) at 14 destinations at the below destinations plus heli-skiing at CMH. Mountains include: Deer Valley (UT), AltaSnowbird (UT), Jackson Hole (WY), Big Sky Resort (MT), Aspen Snowmass (CO), Revelstoke, (BC), SkiBig3, (AB), Killington (VT), Sugarbush (VT), Loon Mountain (NH), Sunday River (ME), Sugarloaf (ME) and Thredbo (NSW)
NEW! 3 new locations added on 8/28/18: The Ikon Pass now offers unparalleled access to Utah with the addition of Solitude Mountain Resort and Brighton Resort.  Taos in New Mexico came on board with 7 days this ski season. This is pretty epic...er, I mean "ikonic."
You'll also get Friends & Family rates for 10 days at 25% off window rates valid at all Ikon Pass destinations with no blackout dates.  Full disclosure: this is the pass my family purchased, so I'm a little bias.
Ikon Base Pass ($699) Benefits
Unlimited at 7 destinations with no blackouts (Tremblant, Winter Park, Copper, Big Bear, Blue Mountain, Snowshoe, Eldora). Unlimited at 3 destinations with blackouts: Mammoth, June and Squaw. And then you get limited access WITH BLACKOUTS to: Steamboat, Deer Valley Resort, AltaSnowbird, Aspen Snowmass, Jackson Hole Mountain Resort, Big Sky Resort, Revelstoke Mountain Resort, SkiBig3, Stratton, Killington Resort, Sugarbush Resort, Loon Mountain, Sunday River,  Sugarloaf and Thredbo.
Plus Friends & Family 10 days at 25% off window rates valid at all Ikon Pass destinations WITH BLACKOUTS. 

Why I like Ikon: The newly formed Alterra company gobbled up some great properties and the East Coast addition of Stratton is pretty key for families in New Jersey and New York. 
Here's the thing...I know no one at Alterra and have tried to reach out to them to see if they plan any big changes at Deer Valley, a place I love with unbridled passion (yes, yes, I'm the one that loves a groomer as well as a powder day). As far as Stratton goes, I think they can pump in money to make some good improvements. I picked this pass knowing I can ski some of my favorites: Big Sky Montana, Jackson Hole, WY, Sugarbush, VT and of course Deer Valley.
Momtrends Tip: pay the extra $300 to avoid the hassles of all the blackouts. You have kids, your schedule is bananas, don't stress over the money, think about the freedom you gain.
Head here to get your Ikon Pass
Epic Season Ski Pass 2018/19
Vail rules the world of ski, but Alterra is nipping at their heels. So this year Vail gobbled up four new resorts Okemo, Crested Butte, Mount Sunapee (NH) and Stevens Pass in Washington State (I told you it was exhausting keeping up with this). The acquisition race is good news for ski families as passes hold even more value. 
Now with Epic you'll get unlimited access to 18 mountains for $899:  Vail, Beaver Creek, Whistler, Park City, Heavenly, Kirkwood, Wilmot, Mt. Brighton, Arapahoe Basin, Mount Sunapee, Breckenridge, Keyston, Northstar, Stowe, Afton Alps, Perisher, Okemo, Crested Butte. Plus, 7 days at Telluride (that's 19 if you are counting). Plus, 5 days at these 6 Canadian resorts: Fernie, Kimberely, Stoneham, Kicking Horse, Nakiska, and Mont Sainte Anne (that's 25 so far). Add in 5 days at Hakabu in Japan (on my travel bucket list) plus some access to European resorts (special arrangements are required, so I don't really count this since who has time for that).
If your family lives near Philly, Boston or NYC, this is a terrific alternative to getting a season pass at your local Vermont resort of Okemo or Stowe. You'll get the East Coast/ West Coast availability all on one pass.I looked up a season pass at Okemo and it's $1309. For families this is a big deal with Epic the season pass just dropped the price for families to ski by HUNDREDS of dollars. They can ski local and have all the benefits of Epic.
What I love: Epic offers military discounts. It's a glorious thing to offer the women and men that serve time in the outdoors with their kids. I also think the Epic Mix app is pretty cool. 
There are other varieties of Epic passes, such as the 7-day and locals pass. Get your epic pass here and see all the otpions https://www.epicpass.com/
Mountain Collective Season Ski Pass 2018/19
This is a tricky one. Mountain Collective sells out fast. Currently it's not available and, in general, this pass is under the radar. I'm including them, because if Mountain Collective pops up again, it's a great value. The upside of the pass is the cost (always lower than the other two) and the access. 
With the Collective you get two days at each of the destinations 16 destinations: Alta, Aspen Snowmass, Banff Sunshine, Big Sky Resort, Coronet Peak, The Remarkables, Jackson Hole Mountain Resort, Lake Louise Ski Resort, Mammoth Mountain, Revelstoke Mountain Resort, Snowbasin Resort, Snowbird, Squaw Valley Alpine Meadows, Sugarbush Resort, Sun Valley, Taos Ski Valley, and Thredbo Alpine Village
What else? You get 50% off all additional days at The Collective destinations and there are NO BLACKOUT DATES.
Who is this good for? Anyone who does a lot of ski racing! This would cover your visits to a lot of hills. Also good for anyone with a lot of flexibility to take short trips.
Momtrends tip: Grab them when you can. These deals close out. Last year the rates were under $500 for adults and around $250 for kids.
Get your Mountain Collective Pass here https://mountaincollective.com/
Family Ski Guide
Get more information about planning your trip with our handy Family Ski Guide. Here's a link to the 2017/18 guide and we're working on the next one now.
More Pass Options
Powder Alliance
If you want to add on 57 FREE days and have a ski pass at one of these mountains, the Powder Alliance is a great deal. Resorts include: Angelfire, Loveland, Bogus, Snowbowl, Bridger Bowl, Castle, China Creek, Kiroro (Japan), La Parva (Chile), Marmot, Monarch, Mountain High, Mt. Hood, Sierra, Schweitzer, Silver Star, Stevens, Sugar Bowl, Timberline, and White Water.
Note: you need to use these on non-holiday days and day tickets are FREE midweek, half price on weekends. So, this is really for a retiree or someone with really young kids who doesn't need to be on a schedule.
Get more details here: https://www.powderalliance.com/
New England Pass: This is a great deal for New Englanders who crave variety and don't want to get on a plane. The Peak Pass gives you access to seven mountains: Attitash (NH) , Mt. Snow (VT), Big Boulder (PA), Hunter (NY), Jack Frost (PA), Crotched (NH) and Wildcat (NH).Tickets are $829 for adults and $599 for kids until 10/18 this price range is for unlimited skiing with no blackouts. Kids 6 and under ski for just $60 for the season. Prices go down if you are willing to work with blackouts OR if you buy early. Get more information at https://www.peakpass.com/
New for 2018/19 Power Pass
If you ski out West, the Power Pass should be on your radar. For unlimited skiing, you can get an adult Power Pass for $699. This gives you unlimited skiing at six mountains. The Power Pass provides unlimited access without blackouts to Purgatory Resort in Durango, Colo; Arizona Snowbowl in Flagstaff; Sipapu Ski Resort near Taos, NM; Pajarito Mountain in Los Alamos, NM; and Hesperus Ski Area near Durango. 
I love this new great season pass option that fits a family's budget. The Power Pass offers all kids who are in grades 4th and younger a FREE season pass - no strings, no purchase required! Simply register for this direct to lift pass online on any of resort's websites (head here to see Purgatory's site: skiPurg) and pick up the pass at any of the resorts. The FREE pass is valued at $399. 
More Ways to Save on Your Season Pass
Buy early. The best deals are often in April. Right when mud season begins is when I don't want to think about skiing. I want to book a vacation to Tulum. That being said, if you can stomach it, buy early.
Get the family deals. Don't wait to add on the kiddos. The best deals are purchased in pairs.
5th/6th grade free programs. Utah, Colorado and Vermont all offer free or heavily discounted passes for kids in 5th and 6th grade. It's a deal you can't pass up. If you ever considered getting a family pass, the year your kids are in 5th grade is the time to start. Get the details on the Utah Ski Free Program here.
Pin it 
Use our Comparing Season Pass Deals for Families to plan out your ski season. 
This Comparing Ski Season Pass Deals for Families is not sponsored. And frankly it's painful to write. It's also a work in progress, please add your feedback and suggestions.