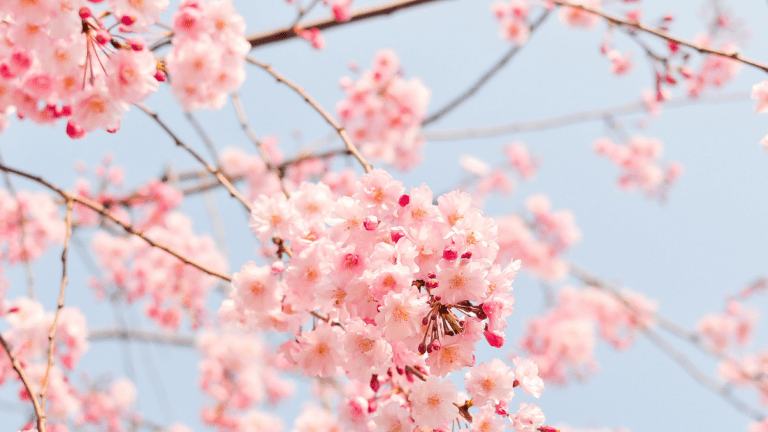 Cherry Blossom Time in Brooklyn
Brooklyn Botanic Garden's Cherry Esplanade is in full bloom.
Think pink! With a little bit of sunshine the Brooklyn Botanic Garden is in full cherry blossom bloom. Official Hanami season runs until May 7. Hanami is the Japanese cultural tradition of viewing and cherishing the cherry blossom season. Grab a camera and the kids and head to Prospect Park's gem the BBG.
Related: Plan your family visit to Art Omi sculpture park
Cherry Blossom Time in Brooklyn
The famous 'Kanzan' cherry blossoms on BBG's Cherry Esplanade are in full bloom. After a long, cold winter, this outdoor spectacle is one of the most anticipated spring events in New York City. Throughout the season, Brooklyn Botanic Garden's cherry blossom display is tracked on the CherryWatch webpage.
To time your visit, click here to get an update of the 200 cherry trees--it's updated every week day. We recommend going at least once during the week.
If you can't make it to Brooklyn, you can get a video tour here.
Art in the Garden: Weekends in Bloom
In celebration of the spring season, Brooklyn Botanic Garden presents Art in the Garden: Weekends in Bloom on April 30 and May 7, from 10:30 a.m. to 4 p.m. In addition to viewing the flowers, visitors are treated to a full series of programming on the weekends. There's music and dance performances, tours, family activities, and more. The full schedule for April 30 can be found at bbg.org/art.
About the BBG
Founded in 1910, Brooklyn Botanic Garden (BBG) is an urban botanic garden that connects people to the world of plants, fostering delight and curiosity while inspiring an appreciation and sense of stewardship of the environment. It's an oasis of green in Brooklyn and conveniently located to public transportation. The garden is situated on 52 acres and open year-round. And it's not just pink flowers! The Garden is home to over 12,000 kinds of plants and more than 30 specialty gardens.
Visitor entrances are at 990 Washington Avenue, 150 Eastern Parkway, and 455 Flatbush Avenue. 
MORE TRAVEL TRENDS FOR NEW YORK ON MOMTRENDS
PIN IT!
Use Pinterest to save your favorite NYC outings. Be sure to follow our New York City board here.