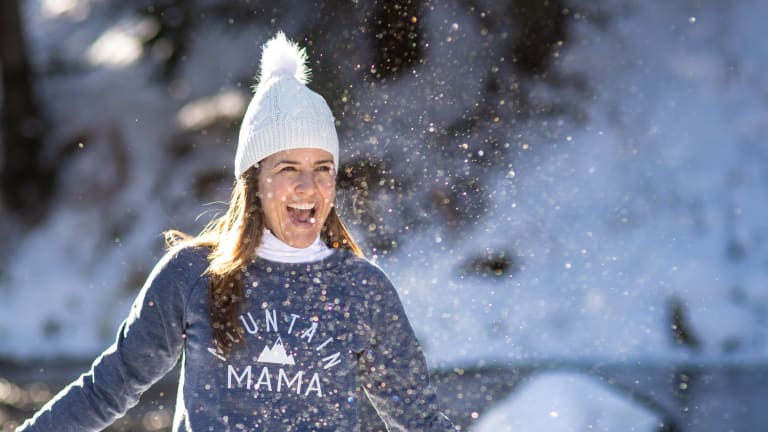 Best Family Ski and Snowboarding Guide
Plan your winter fun
If you add up all the ski resorts in America, last year about 56 million of us spent a day on the slopes. This number has been flat for about a decade. Snow sports simply aren't growing. That's why five years ago I published the first Best Family Ski and Snowboarding Guide.
Five Years of Celebrating SNOW!
This year we celebrate five years of publishing the nation's most read snow guide for families. We're so thankful to our sponsors and the contributors to this guide; it truly is a labor of love. 
In my opinion, the only way to grow participation in winter sports is one mom at a time. Five years ago, I started the SNOW guide as a resource for families to play outdoors in the winter. Now more than ever, I think we all need to unplug and enjoy the simple pleasures of a day spent in the snow.
This year my challenge to you is to get out there with the kids. With so many things competing for our attention, there's nothing more important than the ability to focus on what's in front of us. Snow sports like skiing, boarding and snowshoeing force you to look ahead and live in the moment. Make this the year you plan a girls' trip to bond on the lifts or pull the kids out of school on a powder day. Let's all vow that as parents, we can be the force to save winter.
How to use the guide
The best way to use the Best Family Ski and Snowboarding Guide to plan your winter fun is to read it and and save the pages you need to shop and plan your perfect day in the snow. And please, if you find the guide useful, be sure to share it with your friends. 
Pin it!
Use Pinterest to pin your favorite pages from the Best Family Ski and Snowboarding Guide. 
Past Momtrends Ski Guides
This Best Family Ski and Snowboarding Guide feature is from the heart.