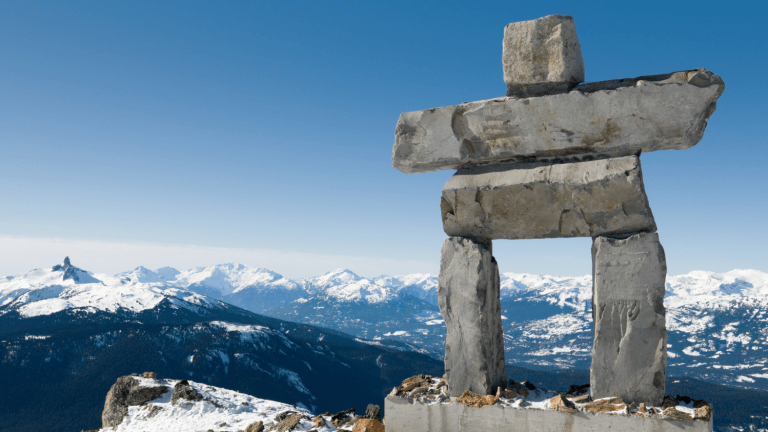 Publish date:
Attending My First Olympic Games Vancouver Thoughts
A trip to the Olympics to work with P&G on the ThankYouMom.com campaign offers an incredibly opportunity.
A trip to the Olympics to work with P&G on the ThankYouMom.com campaign offers an incredibly opportunity.
Blogging has brought me many incredible opportunities. The most recent, a trip to the Olympics to work with P&G on the ThankYouMom.com campaign. When I first got the offer to head to Vancouver, I thought two things. One, that's a lot of time away from the girls. Two, this is a rare chance.

Related: DIY Winter Olympics bobsled craft
My time away from the girls was well spent exploring this world-class city, attending Olympic events and nabbing interviews with Olympians Picabo Street, Noell Pikus-Pace and Kristi Yamaguchi as well as a dozen moms who have come to see their kids compete in the 2010 Winter Olympic Games for Team USA.
While you'd think the most magical moment of my trip would be watching our team march into the stadium for the Opening Ceremony, it wasn't. Don't get me wrong, you can't help but brim with pride when your team marches in full of hopes for glory. And I freely admit this mom shed more than a tear thinking about all the sacrifices that these young athletes made to arrive at that point. But that wasn't what I'll remember most.

Dinner with a View Brooklyn Bridge Park Estuary
Brooklyn keeps its cool vibe by continually updating the landscape. The constant flux of restaurants and entertainment keeps our community vibrant and one of my favorite things about where I live is getting the chance to explore. My latest adventure was for a dinner with a view ...read more
Get Ready for Summer Tea Collection Sale
Even if we all have to stay local, summer is going strong. As you head to the pool or day camp you might have noticed your kids GREW during the past year. Just in time for summer, Tea Collection is rolling out a big deal on swimwear and graphic tees for kids. I've enlisted some ...read more
The Key to a Great Overnight Oat Recipe
Working moms know the importance of meal planning. I'm getting ready for busy few weeks and I've been perfecting my fast breakfast options. I've been using Bob's Redmill Organic Steel Cut Oats to prepare my overnight oats for a nice, cold breakfast in the morning and I'm going to ...read more
Instead, the moment that was most poignant occurred away from the crowds. Yesterday morning I went for a run along the Vancouver waterfront. It was early, and most of the revelers were still sleeping off a wild night of Canadian celebrations. In a quiet moment of reflection, I had a Mommy Time epiphany. I slowed to stare at the Olympic torch burning brightly, and I wanted nothing more than to share the moment with my husband and girls.
That's the thing about well-spent Mommy Time. It reminds you of priorities and helps you bring your best self back to your kids. As for me, I wish for the athlete's moms all the best as the games continue, but it was time for me to go home. I trimmed the trip from five days to 3.5 so I could be back in NYC for a school break. In my ongoing search for balance, I knew where I needed to be. But I won't soon forget my moment to shine.
More from the 2010 Vancouver Olympics
PIN IT!
Want more ideas on how to have fun with the kids during the games? Be sure to follow our Olympic Fever board here.