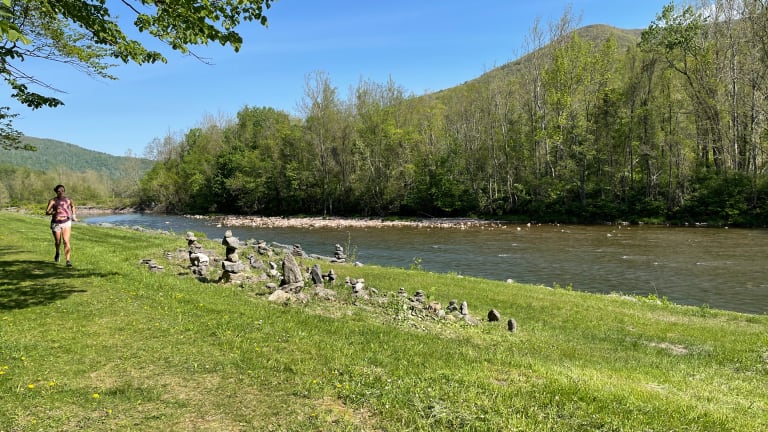 A Great Place to Take Teens for a Catskills Spa Trip
Create a special girls weekend with your daughter at the Emerson Resort and Spa.
Having a teenage daughter is awesome, don't let anyone tell you otherwise. Sure, there are challenges along the way, but the key thing is to keep the lines of communication open and to plan activities that are judgement free. The Emerson Resort is a great place to take your teen for a spa trip.
Now that we're vaccinated, I'm hitting the road. As a treat for all her hard work, I took my 13 year old daughter to the Catskills for a spa trip. With just a bit of planning, I pulled together a memorable trip that was just the thing we needed after a winter of remote school and time away from friends and family. 
What My Teen had to say:
Check out our autumn girls' getaway to the Emerson here.
Mapping Out Your Spa Trip
Winter is my favorite season. My girls and I spent the season playing in the snow and exploring Vermont. That doesn't mean we don't embrace the arrival of warmer weathers. As we shed layers, it became all too apparent that our nails and feet had a rough time of it. A full day of head-to-toe pampering was definitely called for. 
I recommend the Midweek Stay Package. Leave stress behind with a Sunday/Monday road trip to wide open spaces and the peace and calm of nature. Two-night package starts at $518 and includes a $50 Resort Credit.
We stayed in the renovated rooms near the spa. Our room had a huge soaking tub, a small outdoor deck, fireplace and tons of space to spread out.
Once you settle in on a time to visit, it's time to book your treatments. I love that the Emerson has options just right for teens. I booked a spa package for both of us (when you book packages you can save up to 10% on individual treatments).
Teen Spa Package ($205)
30 minute back, neck and shoulder massage (no need to disrobe)
45 minute teen facial: features cleansing, light exfoliation and some gentle extractions. A perfect start for a lifetime of good skincare.
Classic manicure
Day of Luxury Spa Package ($315)
60 minute relaxation massage 
60 minute everyday facial
50 minute luxury spa pedicure
We loved every treatment. It's impossible to pick favorites, but I will say it's we both thought the facials were fantastic, and a bonus--there was no pressure to buy tons of expensive skincare. In fact, the only recommendation for my daughter was to use good old witch hazel on her forehead after workouts. 
In between treatments, we sat outside on the sunny deck. The spa area has a roomy hot tub area and sunning lounge chairs for guests.
New to the resort is the Spa Bites Menu. In between treatments nibble on freshly prepared veggies, meats and cheeses as you take in views of the Esopus Creek and Mount Tremper on the spa deck.
Special Activities
The Emerson is tucked in a creative hub. The Catskills are renowned as a home for artists of all stripes. It's little surprise that the resort taps into the energy of the location with special activities. On our visit we painted pebbles that had been plucked from the creek bed. 
Our activity was gently guided to make the most of our time without hampering our creativity. My daughter and I happily dabbed paint on our rocks and chatted away. At the end of an hour we had neat little souvenirs to bring home with us. 
Check the calendar of events for the schedule. Other activities include watercolor postcards and terrariums. 
Creating Special Moments
Dining at the Emerson is a treat. The Woodnotes Grill is influenced by local farmers and suppliers. Expect simple and delicious American flavors that are enhanced by clever preparations and the freshest ingredients. 
Nab an outdoor table by the Esopus Creek as you tuck into a big stack of pancakes or expertly prepared eggs. It's the perfect spot to luxuriate over a second cup of coffee or tea as you map out your day.
Dinner is country casually cute. Most of the guests put in effort on outfits and arrived with plenty of time to sip a cocktail before dinner. My daughter and I loved our crisp starter salads. 
For main courses, she ordered the massive burger and I opted for the duck. We were both pleased wiht our orders. I can attest I have NEVER been treated to as generous a portion of duck breast before. The preparation was perfection.
Rather than order dessert, we opted to get a s'mores kit from the front desk and roast our marshmallows over the fire. It was a cozy end to our mother/daughter day.
Exploring the Emerson
In addition the spa, the resort has an adorable suite of shops. We spent a morning exploring the carefully curated selection of fashion, food and home goods. I picked up some new earrings and treated my daughter to a new bracelet. 
The resort is also home to the World's Largest Kaleidoscope (it's 60 feet tall) and there's also a special show. This is a light and sound show that you've got to see. Allot ten minutes to take in the experience. It's free for guests and perfect for all ages. Right now the Kaleideshow is closed. Check here for updates. 
I highly recommend taking a cruiser bike out for a spin. Check in at the front desk and grab your helmet. It's a great way to explore the waterway and the nearby area. Bikes are complimentary for our guests and available seasonally on a first come, first serve basis.
The only problem with our trip was that we couldn't fit in everything we wanted to do...guess we'll just have to come back!
PLAN YOUR TRIP TO THE EMERSON RESORT & SPA
Conveniently located two hours north of Manhattan in Mount Tremper. 5340 NY 28, Mt. Tremper, NY 12457. Reservations 845-688-2828. EmersonResort.com
Momtrends Tip: Please do book your spa reservations and dining in advance, it's the best way to insure you get the times and experiences you desire. 
What else can you do in the Catskills
In between your spa appointments, you've got to get out in nature. Most folks go to the Catskills to immerse themselves in greenery and escape the pace of the city.
Time in Nature: We made a trip to the Ashokan Reservoir. Did you know this reservoir supplies NYC with 40% of its drinking water? And it's so pure it barely needs to be filtered before hitting the taps of NYC residents. The reservoir is located at the eastern end of the Catskill Park. It is the city's deepest reservoir at 190 feet near the dam at the former site of Bishop Falls. There are a few parking areas where you can access the two-mile paved walkway. It's a lovely walk, bike or stroll. For more hiking head here www.catskillmountaineer.com/hiking.html
Hit the Rails: We were bummed that the Rail Explorer experience was fully booked. Next time we will make reservations in advance. The explorer is a pedal powered vehicle that rides on railroad tracks. They have 4 steel wheels, hydraulic disc brakes, pedals for each seat, and are comfortable, fun and easy to ride. Although the rail explorers require pedaling, the magic of steel wheels on steel rails makes the experience very different from riding a regular bicycle. There is no need to carefully watch the road ahead, there is no need to steer and riding is hands free - making it easy to take photographs and video as you roll along. Choose either the Tandem Rail Explorer (2 seats) or Quad Rail Explorer (4 seats) for your ride. Tour duration: 2.5 hours. Book your trip at www.railexplorers.net/book/catskills-ny/search
Go tubing. Get ready to take on the rapids on the Esopus Creek. The Course begins upstream from the Town Tinker headquarters, in Phoenicia, NY and contains the best and most extreme whitewater the Esopus has to offer. Depending on the water height an average tubing trip takes between 1 1/2 to 2 hours. Transportation to the entry points is provided by the Town Tinker Taxi.  Get Book your trip at www.towntinker.com/ 
Fun Dining Options in the Catskills
For a fun dining experience off the Emerson property, head to the Phoenicia Diner. On our visit the indoors was closed, but that's no problem, they've set up a spacious outdoor dining area. We opted for takeout and a little picnic back at our hotel room.  5681 NY-28,Phoenicia, NY 12464, (845) 688-9957, www.phoeniciadiner.com
MORE TRAVEL FROM MOMTRENDS
PIN IT!
Use Pinterest to plan your next getaway. Be sure to follow our Travel board on pinterest.
Momtrends was not paid for this post.