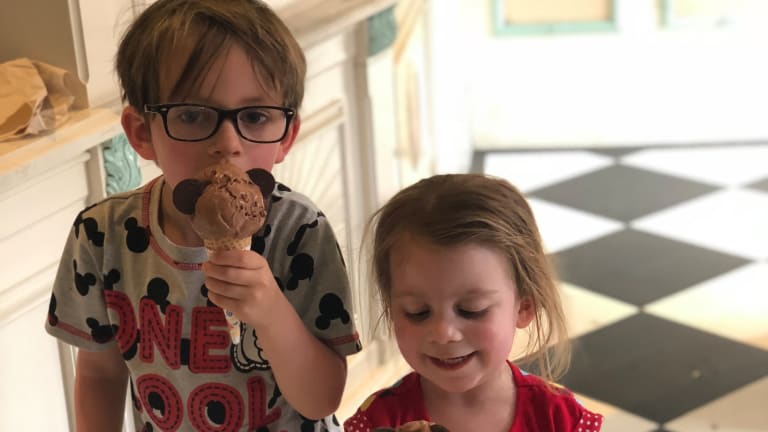 8 Ways to Save on Your next Disney Trip
I grew up going to Disney World and Disneyland on family vacations. Seeing the castle light up, watching the fireworks, and soaking up all the magic. Now, it's time to experience the wonder of Disney through the eyes of my children.
Planning a trip to Disney may seem impossible for a family on a budget, but Undercover Tourist, a family-focused online travel agency and theme park expert, is now offering discounted Disneyland tickets for the first time to make it accessible for all families. And the experts there are sharing a few more ways to save--without skimping on the magic!
· Buy Discount Tickets. Always look for deals, especially on theme park tickets. Save up to $26 per ticket through UT.
· Travel in the off season. Park tickets, travel and hotels are cheaper in the spring, winter and fall (aside from holidays).
· Purchase Disney gift cards. Kids can use the allotted amount on the card to get the treats and souvenirs they like to teach them how to budget and make better choices.
· Pack snacks. The park allows outside food so make sure you bring easy to eat snacks like trail mix, fruits, granola bars, cheese sticks, bags of Cheerios, water, etc.
· Purchase Disney costumes beforehand. Come prepared with store-bought Disney costumes from discount stores like Target and Walmart so they're less likely to buy expensive souvenirs at the park.
· Set budgets with Disney gift cards. Teach your kids how to budget by giving them the freedom to purchase their own snacks, gifts, and merchandise within a given amount.
· Take a free art class. If you are in California Adventure visiting Anna & Elsa's Royal Welcome in Animation Academy, hop on over to the Royal Academy next door for an art lesson from a Disney artist in sketching Disney characters. You can keep your artwork too!
· Bring your own stroller. Strollers rent out for $15 per day and two strollers rent for $25/day You can take rental strollers between the parks but not into Downtown Disney or the hotels. So save the trouble and your money by brining your own.
This is not a sponsored post. All opinions are our own.