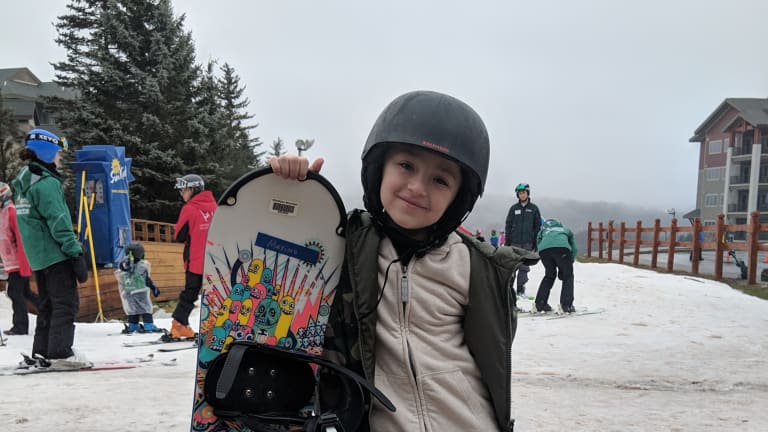 8 Tips for Your First Trip to Windham Mountain
Close to NYC, It's a Great Spot for Snow-Sports Newbies
Seeing all these cool photos of your friends shredding fresh powder and experiencing #FOMO? It's real... Snow sports make for some seriously energizing hobbies; but many are intimidated to take on a new icy experience. Getting up on a mountain is actually a lot easier that you think. It's like going to the gym, the hardest part is getting yourself there. Once you try it, I guarantee you won't want to leave. And with places like Windham Mountain Resort super close to NYC, it is easier than ever to escape the city. But, warm yourself into this cool sport with some beginner's tips:
Go Mid-Week. Windham Mountain Resort is open seven days a week during the season, and if you're worried about crowds, going during the middle of the week is the best way to keep the powder to yourself. It's only 2.5 hours away from the city, so it's easy to escape for a one-day trial trip. Another tip? Try to pop up on a weekend where weather looks questionable. If it says rain, the crowds will be thinner on a weekend (and rain turns to snow in the mountains!).
Try Both Skiing and Snowboarding. I attempted to learn to ski as a kid in Aspen (of all places!) and hated it. I couldn't do it and had a bad taste for snow sports for many years. Then, in my 20s, I tried the board and fell in love immediately. If you don't take to one, try the other. At Windham, they offer child and adult snow school (and private lessons) in both skiing and snowboarding so you can find which one you take to better, one-on-one with a professional.
Layering Is the Trick. Just like running outdoors, you want to have layers on you can peel off. After a few runs, it gets hot and you'll learn how many pairs of leggings or thermals you'll want to have on (P.S. It's coldest on the lifts--and that last only a few minutes!).
Bring the Kids! Get them in a lesson too, and if they don't like it or need some extra time, you can leave them in the daycare at Windham Mountain Resort while you tackle the slopes yourself (and then take on the tubing hills later together as a family).
Take the Green. Trust you can do it. Just get up on the lift and try. Even if it takes you a few falls to get down, you can make it, but you won't know until you try. Plus the Greens at Windham Mountain Resort are nice and powdery and long. Just take your time taking in the scenery. You won't be taking any icy descents. The best part about ski crowds? No one judges (unless you're messing up the moguls and black diamonds). In fact, you might get some free tips from the ski school instructors while you're up there.
Don't Buy Till You Try. There's a lot of equipment that's involved. But unless you're taking the steep hills, a helmet probably isn't something you need to buy. Maybe you'll be into poles or maybe not; or maybe you'll get up there and find cross country skiing is your new found love. Windham Mountain Resort has rentals of all shapes and sizes, so don't rush to get Amazon to deliver everything you might not need--try before you buy.
Fuel Up. The biggest mistake you can make on the mountain is not eating. You're going to burn a LOT of calories and energy is critical. A lot of resorts, including Windham Mountain Resort have really great eateries these days (not just your typical frozen cheeseburger and fries). You can grab those too, but also hot bowls of ramen and veggie chili in the cafeteria, and Windham even has vegan and vegetarian options (and kid-friendly areas!) upstairs in their Seasons restaurant, not to mention a full bar. Just wait to tip that bottle till you're off the slopes.
Have Fun. Don't go out expecting to be Lindsey Vonn after your first lesson. You're going to fall--we all do and it's okay. It's part of the experience. Embrace the snow in your face, the sore muscles the next day and the rocky mountain high that will keep you smiling for days (and ready for your next trip back).
2019 SNOW GUIDE
Check out our 2019 Family Ski and Snowboard Guide for more ideas on winter fun with the kids.
This is not a sponsored post. Thank you to Windham Resort for hosting us.