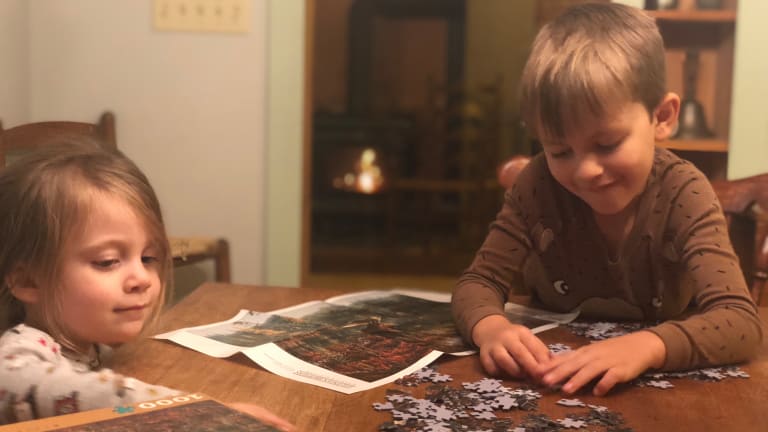 5 Reasons to Try a Vacation Rental
A Home Away From Home on Your Next Trip
Sometimes you need to get out of your house, out of your head, and out of the norm of your everyday life. It's a break, a breather, and a much-needed respite for moms, . 
For a few weeks, I had been feeling stuck in the humdrum. I was getting frustrated with the routine of packing lunches, playing chauffeur, and making dinners the kids weren't going to eat anyway. It had been a while since we, as a family, had regrouped and refocused.
That's why we made a decision to book a last-minute family getaway--to hit the open road, to see some fall foliage, and to enjoy each other's company without the stressors of daily life. But booking a hotel a few days before Columbus Day weekend proved almost impossible. That's why we decided to find a house rental--and I'm so glad we did.
Change of Scenery
Sometimes you just need to change your physical surroundings. This goes for adults, but it is especially true when it comes to the kiddos. New grounds, a new yard, new rooms to discover. A toy that's been played with a hundred times becomes exciting again in a different setting.
New Place, New Rules
Our weekend rental didn't have a television. At first I was unsure if this was a blessing or a curse, but I ultimately decided that this was a great thing. We couldn't rely on screen-time to save us when we wanted to mentally check out. I didn't realize how much I typically turn to television as the answer to occupying the kids until it wasn't an option. I had to get creative--and so did the kids. Puzzles, board games, and cards were on regular rotation. Hide and seek was a blast with all new nooks and corners to find and imaginative play quickly became the norm. While we did have WiFi, I was able to regulate it more by instilling "online hours." (Thirty minutes in the morning, and thirty in the early evening.) I thought they would fight me, but turns out they totally subscribed to "new place, new rules." 
Eat In, Save More
Yes, I was tired of making dinner at home. But somehow, cooking dinner on vacation in a new kitchen was a totally different and welcome experience. In fact, it became a cozy group activity every evening. The kids would sit at the table working on a puzzle, while the husband and I would prepare our meal. Unlike at home, we were completely checked out and in the moment. There was no rushing to get things on the table, no checking our phones, and there wasn't yelling about homework over an uncooked pot of spaghetti, 
Separate Quarters for Sleeping
When you stay in a hotel room or even a suite, you're often cramped for space and crammed in beds. It's less than conducive to restful sleeping when you have a six year old's knee constantly jetting into your side. But a vacation rental leaves you with options. You can pick a home with one, two, three, four, or more bedrooms. You can set up shop in the living room. You can trade rooms and shake things up every night. A little quiet mom-and-dad time is a welcome change on vacation.
Enjoy the Space
Yes, a hotel has built-in amenities, like gyms and room-service and indoor pools, but many rental have equally cool features: movie rooms, hot tubs, expansive decks, and fireplaces. You can find a place that has the extras suited for your family's needs and you get to enjoy them all without competing with other guests. Our rental had private tree-lined trails for walking and hiking loaded with colorful leaves. 
Private time to bond as a family without noise and distraction--that's exactly what I needed. If you, too, are feeling like you need an escape, try a rental this time around and experience your own holiday home away from home.
This is not a sponsored post.