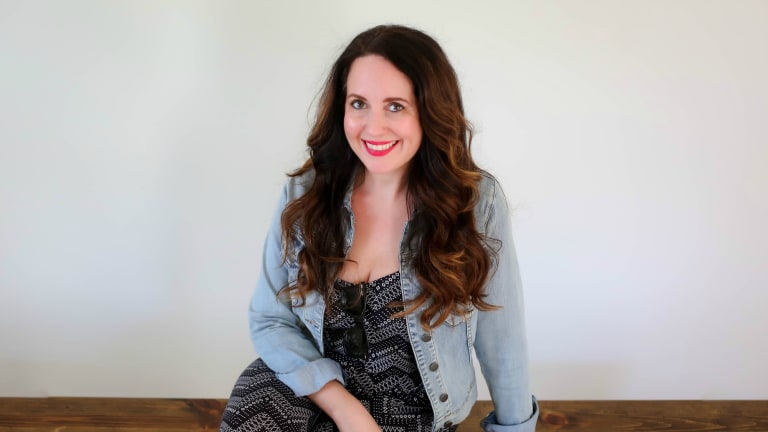 Why Moms Can Wear Jumpsuits
We're here to prove why that moms can wear jumpsuits and see some that we think you should add to your wardrobe!
If I polled all of you lovely readers, I bet the jumpsuit would be one of the top pieces you aren't sure you can pull off. Well, my friends I'm here to tell you today why moms CAN wear jumpsuits. So many women I know are hesitant to even try one on. I get it. You're worried that they aren't flattering. Well, that could be true if you aren't wearing the right jumpsuit for your figure, but never fear. There are plenty of jumpsuits out there in a variety of silhouettes that look just fabulous on an array of figures!
Related: Stay in and still look cute summer fashion
Why Moms Can Wear Jumpsuits
In fact, I'm going to show you how to wear one today. And it's just one of the several that are hanging in my closet. As you can see, you don't have to be stick thin to rock the jumpsuit. They can totally work with curves! And did I mention that jumpsuits are so darn comfortable? Mine feel like pajamas...No joke! Now that doesn't mean EVERY jumpsuit feels like pjs. You have to pay attention to the material and the fit if you're going the comfort route...which this busy mama almost always is. Just sayin'.
How Moms Can Wear Jumpsuits
Layer...If you're wearing a jumpsuit that is somewhat form fitting like mine, throw a jacket on over it. It will give you a bit of modesty and balance out the tighter areas of your look. I'm of the firm belief that a good denim jacket can solve a host of fashion dilemmas. Bwah!
Accentuate your assets...Are you most comfortable with the upper portion of your body? Go with a jumpsuit that highlights that and is flowier on the bottom. A jumpsuit with a fitted top and wide leg bottoms is your best friend in this case. And if the opposite situation is true, you can go for a blousy top and more fitted bottoms.
Pull up, don't zip up...Unless you have a girlfriend who will be with you all night and can help you get in and out of your jumpsuit, I recommend you look for one that you can pull on and off versus one that has a hard to reach zipper in the back. That's part of the reason why jumpsuits tend to get a bad rap...the bathroom situation!

Shop the post: Zella stretch jumpsuit (total pajama wear and 50% off right now ) / Loveappella wrap top jumpsuit / Maggy London long sleeve jumpsuit
So, now that you've seen why moms can wear jumpsuits, who's ready to add a jumpsuit to their 2019 wardrobe? I knew you would be! I linked a few of my favorites above so you can get shopping. Each of my picks would be perfect to wear to any holiday get togethers or New Year's Eve parties you still have coming up.
FOR MORE SUMMER FASHION INSPIRATION CHECK OUT:
PIN IT! AND SHARE THE STYLE
Use Pinterest to save your favorite fashion posts. Be sure to follow our Mom Fashion Pinterest board here. 
We were not paid for this post. It does contain affiliate links.