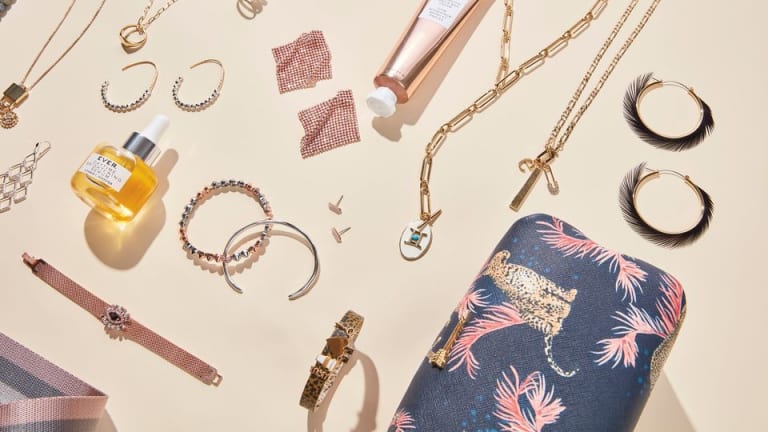 What We're Loving from Stella & Dot Right Now
Brighten up your look with well-priced favorites from Stella & Dot that's also an at-home business perfect for moms.
We love this women owned and operated brand. Not only are they adding style to many wardrobes, they are also offering opportunity. Stella & Dot is also a business that moms can run from home. Here's what we're loving from Stella & Dot right now.
Related: Five key fashion trends for fall
What We're Loving from Stella & Dot Right Now
Become a Stella & Dot Stylist
Looking for a work-at-home job that allows you to be creative and successful? Stella & Dot is perfect for stylish, entrepreneurial moms. With an easy-to-show product and a $25 billion market opportunity, becoming a Stylist might just be the perfect job for you.
If you love accessories and want to start a side hustle, you might want to become an associate. Stylists can earn good money by selling their fashion items and you don't have to build an entire team. Many at-home sales opportunities require recruiting people, be wary of those.
The company was started in 2007 by Jessica Herrin and  Blythe Harris, who came from a background in luxury fashion. What was first just pretty jewelry pieces grew to include bags, accessories, clothing and skincare. 
Join the Stella & Dot Affiliate Program Today
MORE FASHION TIPS FOR MOMS
PIN IT!
Use Pinterest to save your favorite fashion posts. Be sure to follow our Fall Fashion Trends Pinterest board here.
Momtrends was not paid for this post. If you shop from this site, we will earn affiliate fees. All the items featured were our picks.