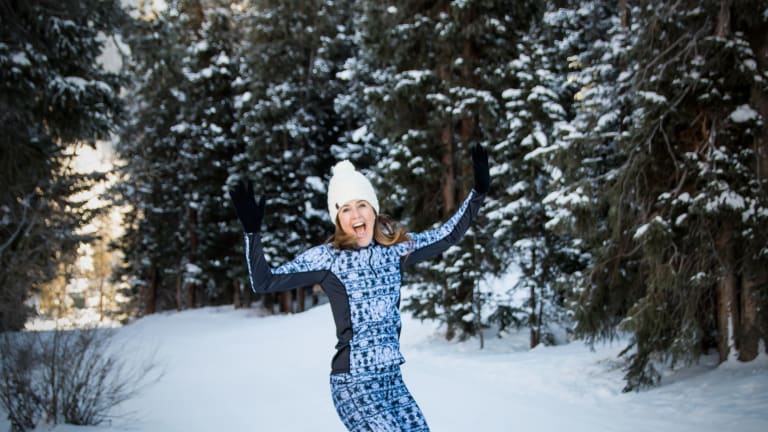 Versatile Base Layers for Winter
It's all about that base...layer
As part of our 2019 Snow Guide we spend a lot of time talking about what to wear when you play in the snow. I know a lot of women who feel like winter is a personal affront. And I get it. I used to be that person too. Skiing changed my mind about winter and gave me a whole new opportunity to shop! 
Check out the full  Family Snow Guide here:
Versatile Base Layers for Winter
Now that you are ready to play in the snow, let's talk about dressing for the snow. Versatile Base Layers for Winter. When it comes to winter, you have my full permission to load up on the layers. Buy cute stuff and layer like a champ. 
This matching set is from Peach. They are an affordable athletic brand I've been working with this year. The prices are RIGHT and the fashion is right on trend. I will say these layers are ideal for days in the 30-40 degree range.  You can shop the collection with my special link:
https://www.discoverpeach.com/a/nicolef
On top I'm wearing the Frostbite Pullover ($89). This fun, seasonal half-zip is the perfect cold weather layer for all your winter activities. The mock neckline and thumbholes add protection from the frigid air, while moisture wicking performance fabric keeps you feeling fresh, whether you hit the slopes or the gym.
On bottom I'm wearing the Reversible Legging ($79). I say, two is better than one. This reversible legging has the frostbite print on one side and black on the other. It's a stylish twofer designed for yoga sessions and winter workouts under your favorite waterproof ski pants. I love them for a weekend trip since they can go to the gym AND on the slopes.
Final Touches for Winter Play
And I can't say enough good things Lands' End Women's Expedition Winter Snow Boots ($79.50, but probably on sale!). Romp in the snow AND keep those feet dry and warm in these cozy snow boots.
The hat is from Sherpa Outdoors. You can find out more about the hat and the brand's mission in this post about winter hiking.
Pin it and wear it!
Use Pinterest to organize your outfits and save ideas for winter fun.
Photos by Martha Wirth Photography shot at Copper Mountain in Colorado. For our full review of Copper click here.
This Versatile Base Layers for Winter feature is not sponsored.