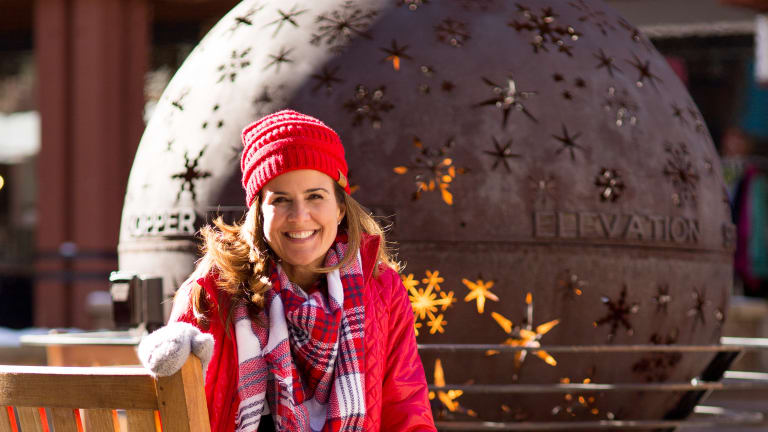 Trendy Winter Accessories
Cute and Cozy Hats, Scarves and Gloves
Is there a nip in the air where you live? Have you started to layer and bundle? I have switched out my closet and hauled out all my winter gear and I did a little update of my accessories. Since I live where it's cold I feel no remorse about buying trendy winter accessories. What keeps me warm, keeps me happy!
Do you know Cents of Style? It's one of my new favorite sites. Everything is affordable, adorable and it ships FAST!
Blanket Scarves
Everyone needs a large plaid blanket scarf! This one is just $24.95. It's cozy, cute and ready for travel (it makes a great blanket on the plane or train. It's called the Berlin Blanket scarf and it comes in a bunch of prints. And this winter trend isn't going anywhere!
Check out this video about how to style the trend:
Plus, a little plaid livens up any outfit. It's really giftable too (teachers don't need more candles and mugs!) Get one for yourself and one for someone on your holiday list. For more styling ideas read this post.
And as a side note, I'm not sure why men hate this trend. I will add it to the list: wedge heels, maxi dresses, sequins and blanket scarves.
Snuggly Stuff
The weather finally has a bit of a chill to it, especially when I went to Copper, Colorado, adding a hat, scarf and gloves made all the difference. In addition to the blanket scarf, I had a beanie with me whenever I went out. It's a great way to disguise helmet head after skiing and it's super practical. Beanies are 100% a trendy winter accessory.
The Benson Beanie is just $24.95 and comes in an array of colors. I also adore the pink color shown below.
Mittens for Everyone
When my hands and head are warm, I'm a pretty happy camper. Each season I treat myself to new mittens (and I admit I usually leave a pair on the NYC subway making this a necessity). This season my hands are staying toasty in the Luke Mitten.
If you trust me to steer you right on accessories, take my advice and buy at least two pairs of these (yep, they also come in a bunch of colors). The Luke mittens are the softest things you've touched - the inside has this super-fleecey lining. It's like wearing a hug on your hands.
Are you ready to stock up? Where do you get all your cold-weather accessories?
Photos by http://davidneffphoto.com/
This Trendy Winter Accessory Feature is not sponsored, there are affiliate links in this article. Shopping them helps support Momtrends.